Kishida wins election to lead Japan's ruling party
Share - WeChat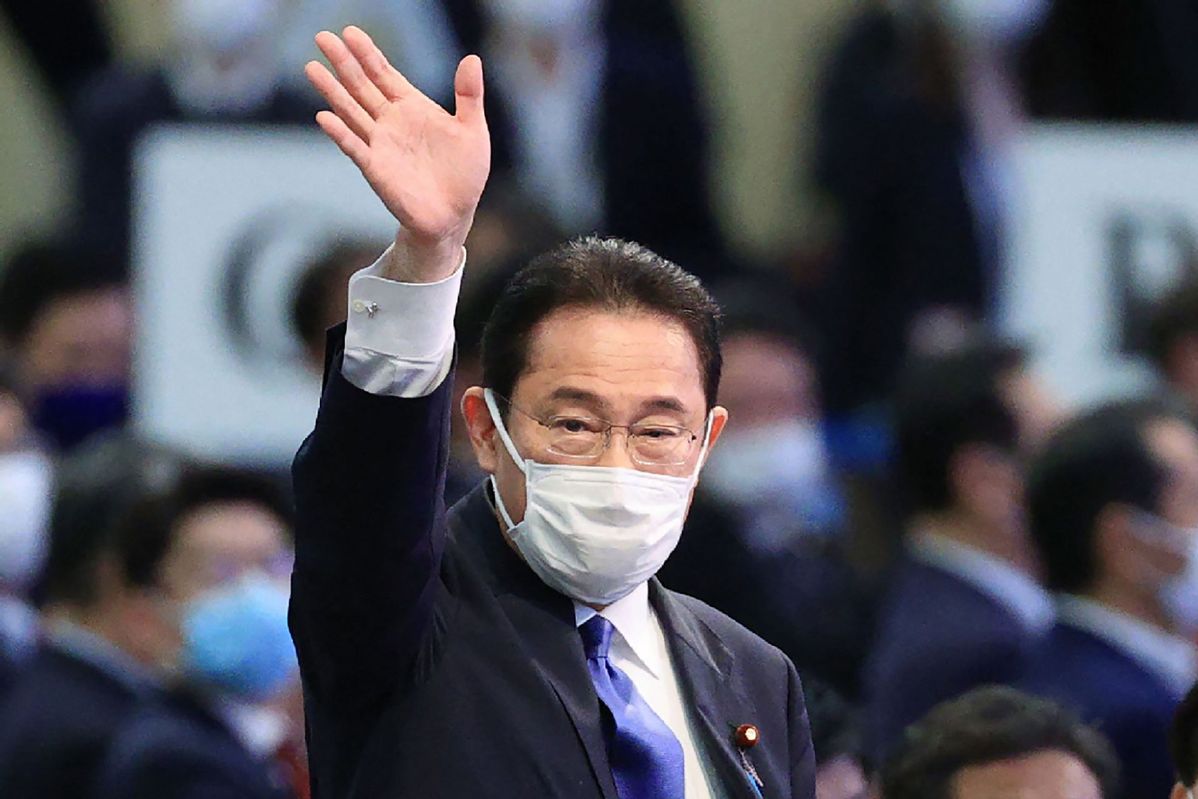 Japan's ruling Liberal Democratic Party elected Fumio Kishida, a former foreign minister, as its next president on Wednesday, showing a preference for politics over public sentiment while assuring that the 64-year-old will be Japan's 100th prime minister.
Unlike past LDP leadership elections, in which party factions made the winner a foregone conclusion, Wednesday's was the most hotly contested in years. Kishida and Japan's Regulatory Reform Minister Taro Kono, who enjoyed higher support among the LDP's rank and file and also was a front-runner in public opinion polls, went to a runoff after none of the four candidates won a majority in the first round.
In the runoff, LDP members of the Diet, which is Japan's parliament, dominated the vote. Kishida beat Kono with 257 votes-249 from parliament members and eight from rank-and-file members-to 170.
Two female candidates, Sanae Takaichi, a former minister of internal affairs and communications, and Seiko Noda, the LDP's executive acting secretary-general, lost in the first round.
Since the LDP-led coalition holds a majority in both chambers of the parliament, Kishida's appointment as Japan's 100th prime minister is all but guaranteed on Monday during a special session of the legislature.
He will then lead the party through a lower house election that must be held no later than Nov 28. Recent polls suggest that the LDP, which has ruled Japan for most of the past 66 years, will win again.
After winning, Kishida invoked a sports image to call for party unity for future elections.
"The presidential election is over.... All of us will play 'baseball' together to face the House of Representatives election and the House of Councilors election," Kishida said, adding that his administration will craft a multitrillion-yen stimulus package by the end of the year to mitigate the impact of the COVID-19 pandemic on the economy.
Commenting on Kishida's victory, Chinese Foreign Ministry spokeswoman Hua Chunying said: "We stand ready to work together with the new Japanese administration to stay committed to the principles and spirit established in the four political documents and deepen cooperation in all fields to ensure a healthy and sustained development of China-Japan relations."
Liu Qingbin, a professor at Yokohama National University's Institute of Advanced Sciences, said Kishida is more left-leaning on the economy as a moderate party stalwart.
According to Liu, Kishida's "new Japanese-style capitalism" is mainly about redistributing wealth more aggressively to narrow the gap between rich and poor.
"On foreign relations, Kishida represents those who rose to the top not by provocative policy prescriptions but through accumulation of support among party elders, which means he will more likely continue a steady approach among major powers," Liu said.