Jiuzhaigou reopens fully after 2017 earthquake: 'Beautiful as ever'
Share - WeChat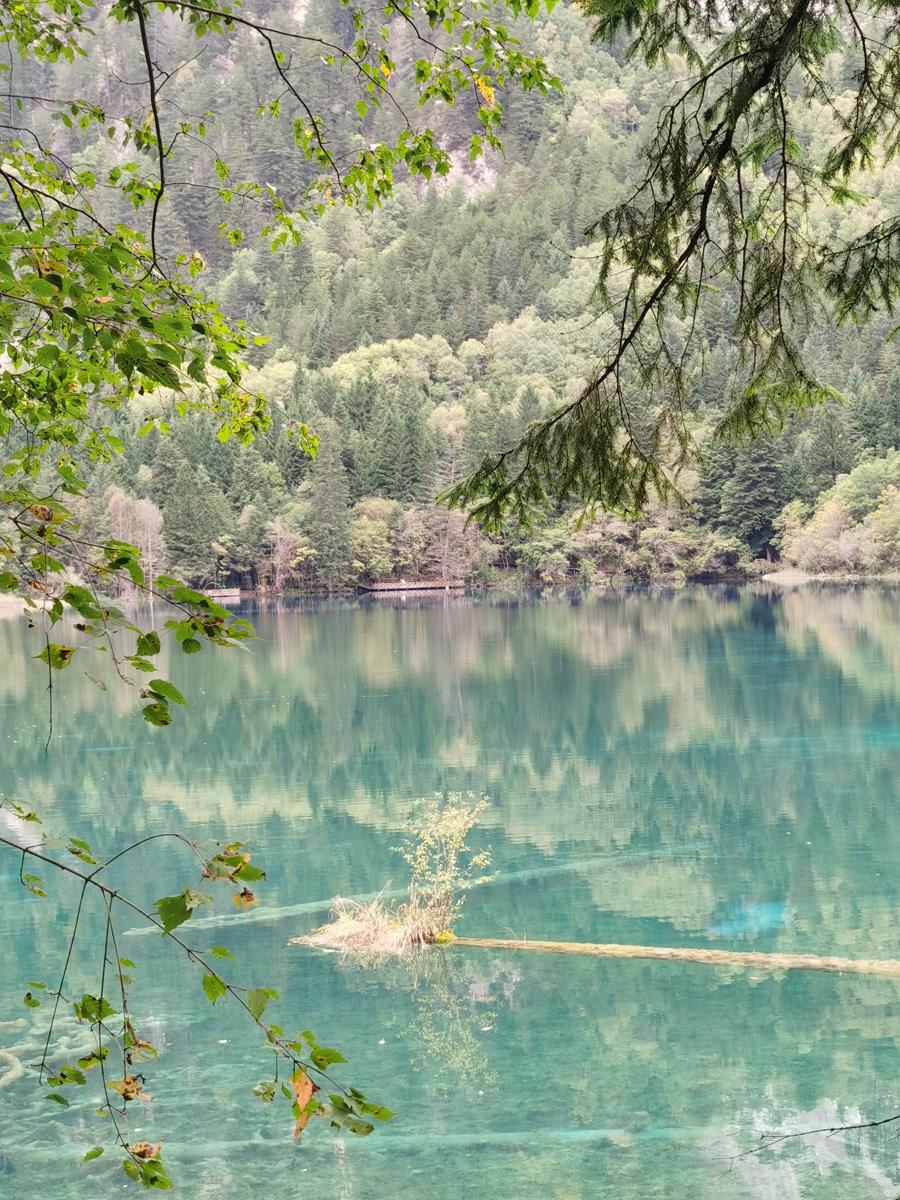 At an elevation of 2,211 meters, the Sparkling Lake, which is 294 meters long, 232 meters wide and 16 meters deep, is so named because the sunlight shining obliquely on the lake surface gives it a sparkling quality.
The quake in 2017 caused the embankment of the lake to collapse, forming a 40-meter-long, 12-meter-wide and 15-meter-deep breach. The landscape disappeared and more than 100 cracks developed.
Through scientific research, the embankment and cracks were repaired, secondary disasters were prevented and the lake landscape was restored using ecological materials such as glutinous rice mortar instead of cement, said Xiao Weiyang, a senior engineer with the Jiuzhaigou Scenic Area Administration.