Rising stars emerge from National Games
Share - WeChat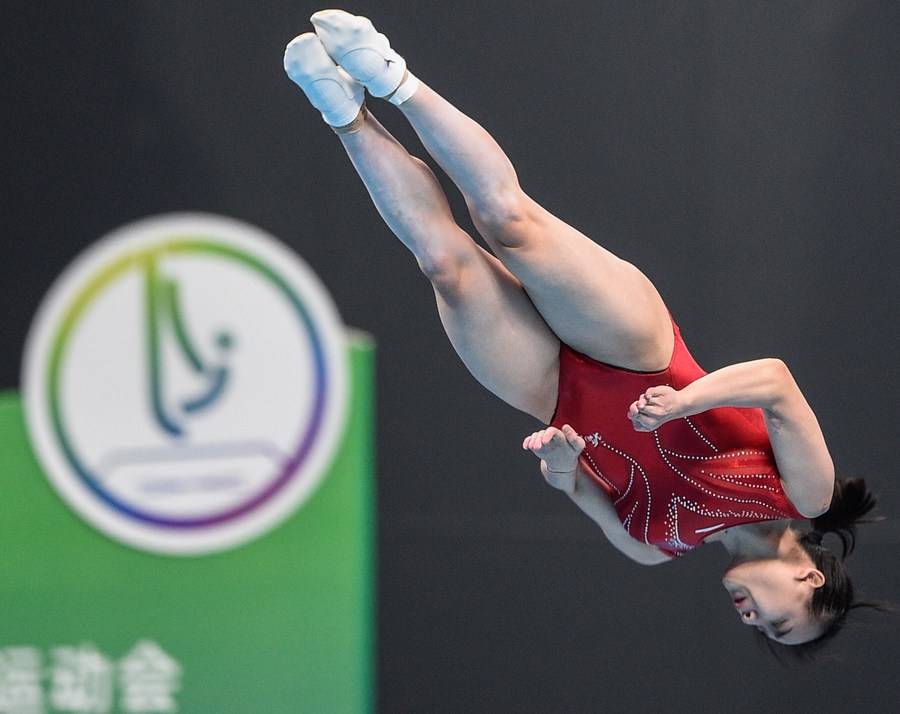 Lin Qianqi of Fujian province claimed the women's individual trampoline title, while Yan Langyu of Hunan province bagged the men's gold at China's National Games on Sept 6.
Lin, who led the qualification, received an unparalleled 56.125 points with an execution score of 16.00 in the final.
"Winning the gold medal is a surprise to me," the 20-year-old said. "Before the Games, all I did was just being fully devoted to the preparation and enjoyed the whole process of the event."
Li Dan of Guangdong province finished second with 55.190 points. Liu Lingling, who took the women's trampoline silver at Tokyo 2020, ranked third.