Initiating arms races only to undermine human well-being: media
Share - WeChat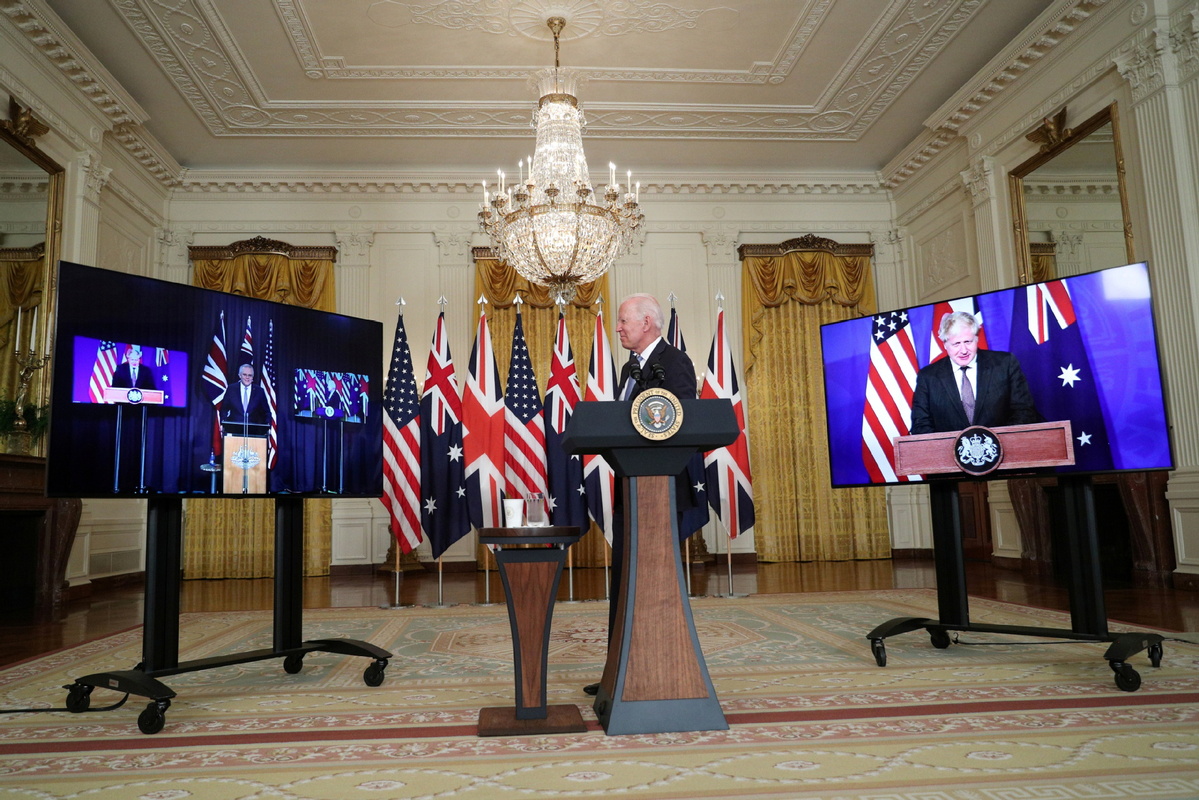 BEIJING -- Initiating futile arms races will only increase resource consumption and cause more environmental damage, said an opinion piece released Friday by the Project Syndicate.
It will also "divert funding that could otherwise be allocated toward climate-change mitigation and adaptation, impede global cooperation, and undermine human well-being," said the article.
Referring to "warmongering," the article mentioned the newly established trilateral security partnership among Australia, Britain and the United States, dubbed AUKUS, as an example.
Earlier this month, the three countries announced that the first initiative under AUKUS is to deliver a nuclear-powered submarine fleet to Australia.
It is true that the United States is willing to cooperate on the issue of climate change, but it wants "'climate cooperation a la carte.' So that it can maintain a policy of containment and competition in virtually every other arena," the article noted.
"This mentality was on display" with the announcement of the AUKUS security alliance, it said, adding that "climate change is already claiming casualties. Either everyone wins the fight against it, or no one does."