Deportation of Haitian refugees deplorable
Share - WeChat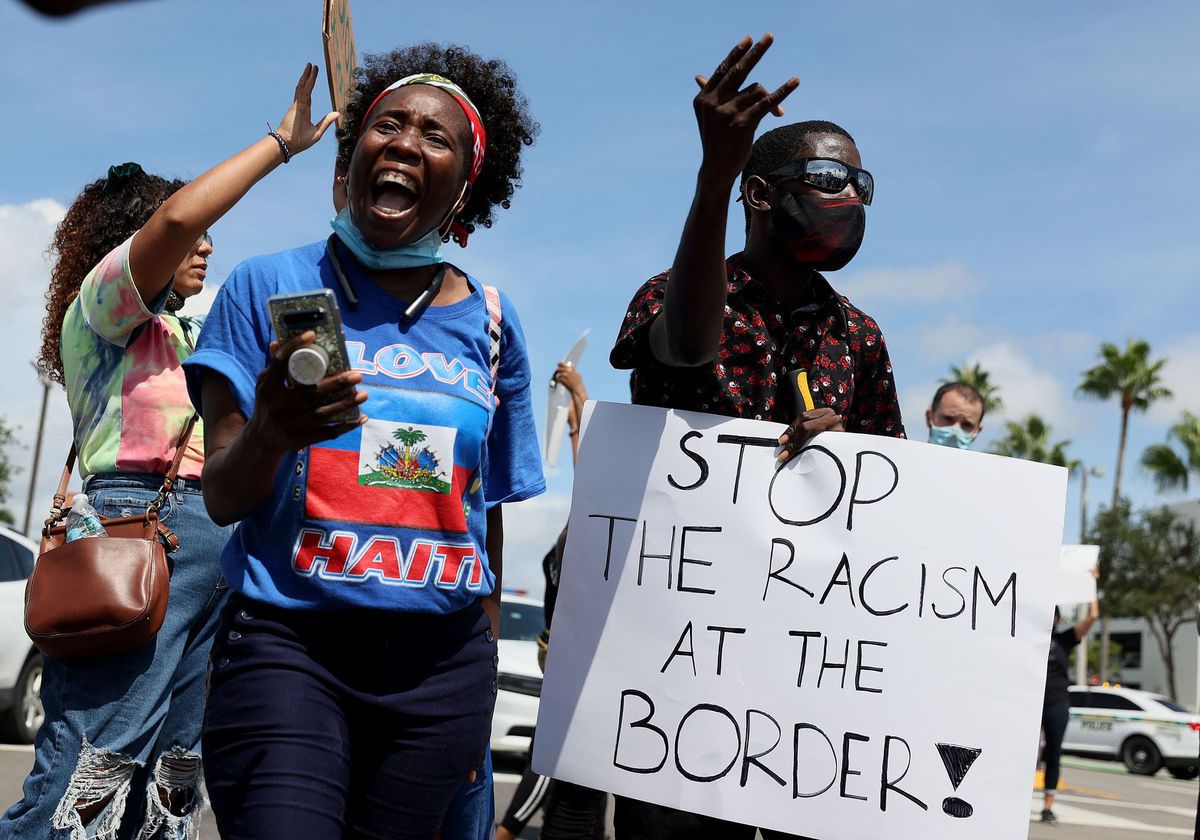 Due to the recent earthquake and unrest, as well as poverty, a large number of Haitians recently arrived in the small Texas border town of Del Rio seeking refuge. But starting from Sept 19, the United States started expelling them by force.
Images of Border Patrol agents on horseback using aggressive tactics against the migrants went viral this week, sparking international outrage.
Even the Biden administration's special envoy to Haiti, Daniel Foote, resigned in protest at the "inhumane" large-scale expulsions of Haitian migrants to their homeland. Foote wrote to Secretary of State Antony Blinken that he was stepping down immediately "with deep disappointment and apologies to those seeking crucial changes".
He wrote: "I will not be associated with the United States' inhumane, counterproductive decision to deport thousands of Haitian refugees and illegal immigrants to Haiti… Our policy approach to Haiti remains deeply flawed…"
Thanks to what the US Department of Homeland Security called "the most efficient immigration repatriation operation in history", the number of Haitian refugees in Del Rio decreased from 15,000 on Sept 18 to about 4,000 five days later.
The irony is the Biden administration extended "temporary protection" to 150,000 Haitian people in the US in May, and extended the decree to the Haitians entering the US before July 29 in a bid to show his administration is different from the previous Donald Trump administration, which treated the asylum seekers brutally.
It is that seemingly more welcoming policy of the Biden administration that prompted those refugees from Haiti to flock to the US after the recent turmoil in their country.
That the US State Department criticized Foote for resigning at a critical juncture and pushed back against suggestions that his policy prescriptions were overlooked exposes the Biden administration and the Trump administration are just birds of the same feather when it comes to migrant issues.
Most Viewed in 24 Hours
China Views