Sea buckthorns bring taste of prosperity to Xinjiang county
Share - WeChat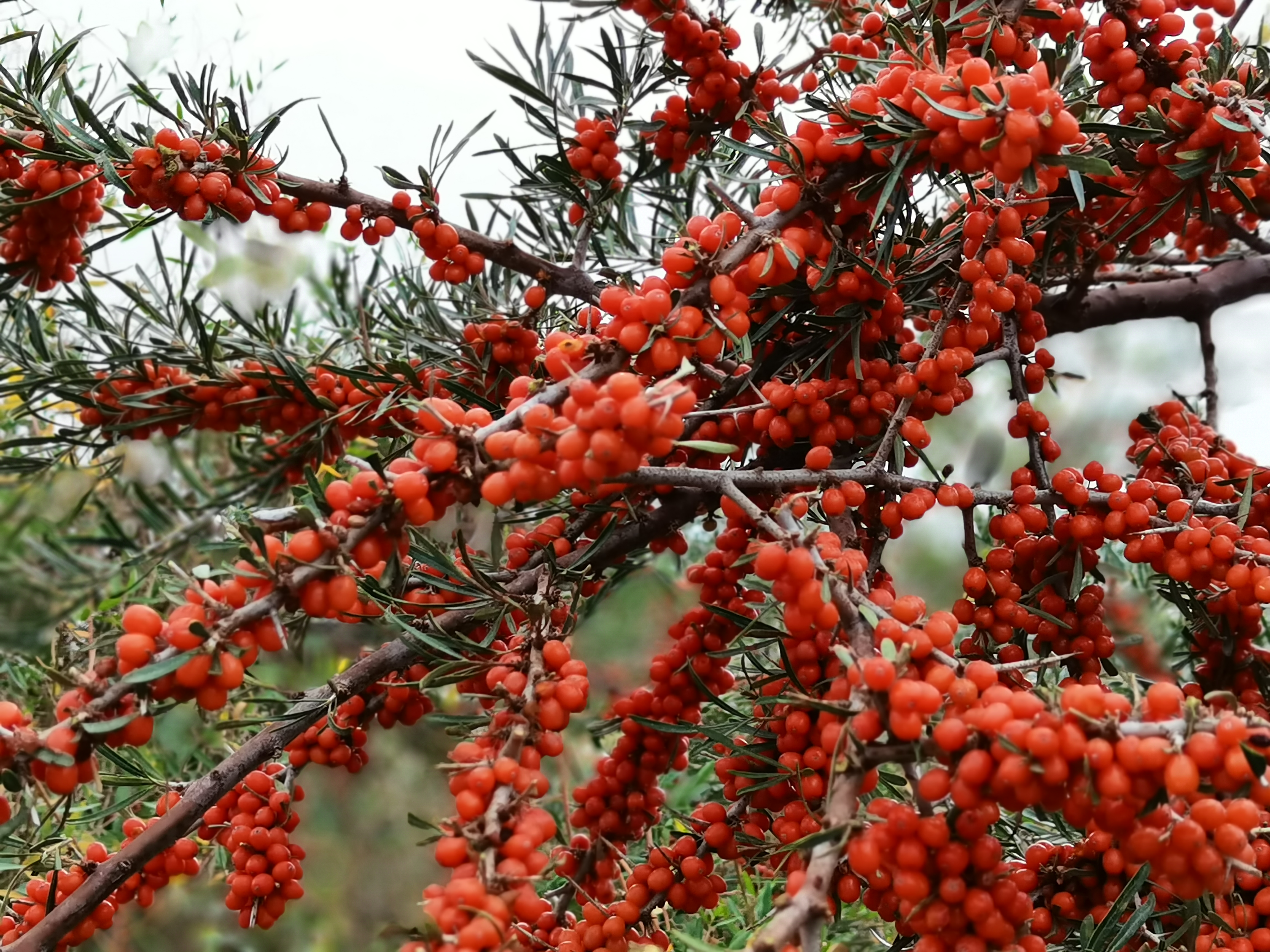 "The vitamin C in sea buckthorn fruit is much richer than that of fresh jujube and kiwi fruit. It is known as the 'king of vitamin C,' " Amina, a commentator at the Sea buckthorn Wetland Park, said. "The fruit has been turned into health food by local people in Xinjiang for a long time."
Aside from its nutritive value, sea buckthorn's roots are rather thick, which plays an important role in sand-fixing and soil erosion prevention in the arid region of Xinjiang.
Though the sea buckthorn fruits are small, their contributions are big - they make life more prosperous for the local people.