Diplomats worry about Australia's nuclear plan
Share - WeChat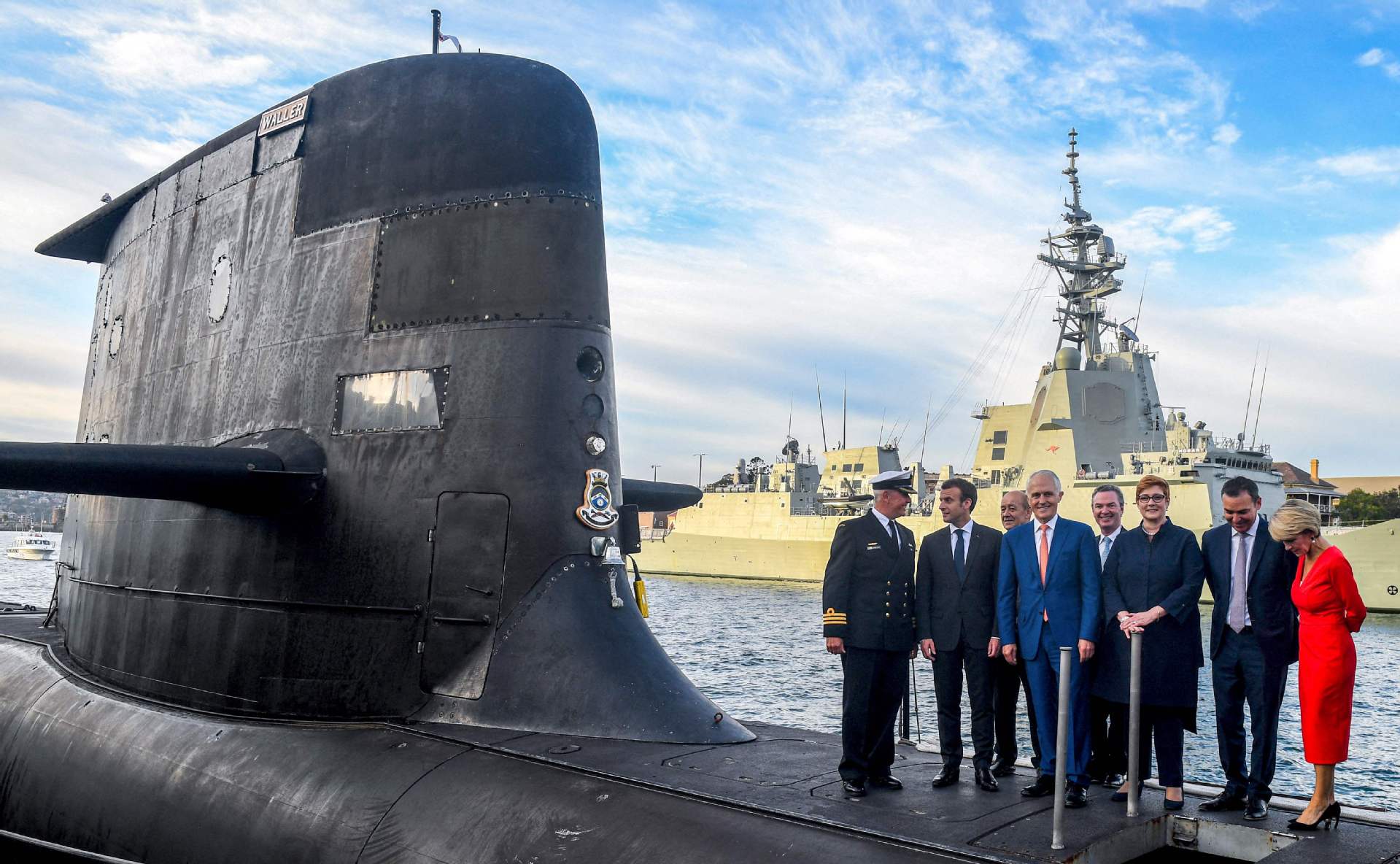 During their latest meetings, diplomats from China and some Southeast Asian countries have raised worries and concerns over the surging nuclear proliferation risk prompted by Australia's plan to acquire nuclear submarines from the United States and the United Kingdom.
In particular, the recently announced trilateral partnership named AUKUS and their teamwork on nuclear submarines is "a key component" of Washington's Indo-Pacific strategy, said Liu Jinsong, director-general of the Foreign Ministry's Department of Asian Affairs.
Liu made the comment during his recent one-on-one working-level meetings with Beijing-based ambassadors of the Philippines, Singapore, Thailand, Malaysia and Indonesia from Sept 17 to Thursday.
Many of the 10 members of the Association of Southeast Asian Nations voiced their complaints and anger in fear of a potential arms race in the region.
In his recent respective meetings with the five ASEAN member countries' envoys in Beijing, Liu said the fresh AUKUS partnership is also "a prelude to the Quad summit".
The Quad groups the US, Japan, India and Australia.
The AUKUS partnership shows some countries' obsession in forming "race-based, geopolitics-oriented cliques" as well as their persistence in forming military alliances and adopting double standards on issues including nuclear non-proliferation, Liu said.
This kind of hypocrisy and betrayal not only impacts the Treaty of Southeast Asia Nuclear-Weapon-Free Zone, but also stirs up an arms race in the region and creates tension and rifts, Liu added.
Also, the AUKUS means future steps of identifying a potential enemy will increase risks of conflicts in the region, Liu said, adding that ASEAN countries will not accept Australia's lobbying about teaming up against China.
Speaking to Liu, envoys of the ASEAN countries involved said they were shocked upon becoming aware of the AUKUS partnership, and they reiterated their countries' discontent and worries over AUKUS and the submarine plan.
They said the moves will stoke an arms race and add uncertainty to the region's situation, and the countries concerned should respect and maintain the Treaty of Southeast Asia Nuclear-Weapon-Free Zone and the Treaty of Amity and Cooperation in Southeast Asia.
Earlier this month, Wang Qun, Chinese envoy to the United Nations in Vienna, warned that it is "utterly irresponsible" for Australia, as a non-nuclear state and state party to the Treaty on the Non-Proliferation of Nuclear Weapon and South Pacific Nuclear Free Zone Treaty, to import nuclear submarine technology with strategic military value.