UK travel rules described as 'illogical, discriminatory'
Share - WeChat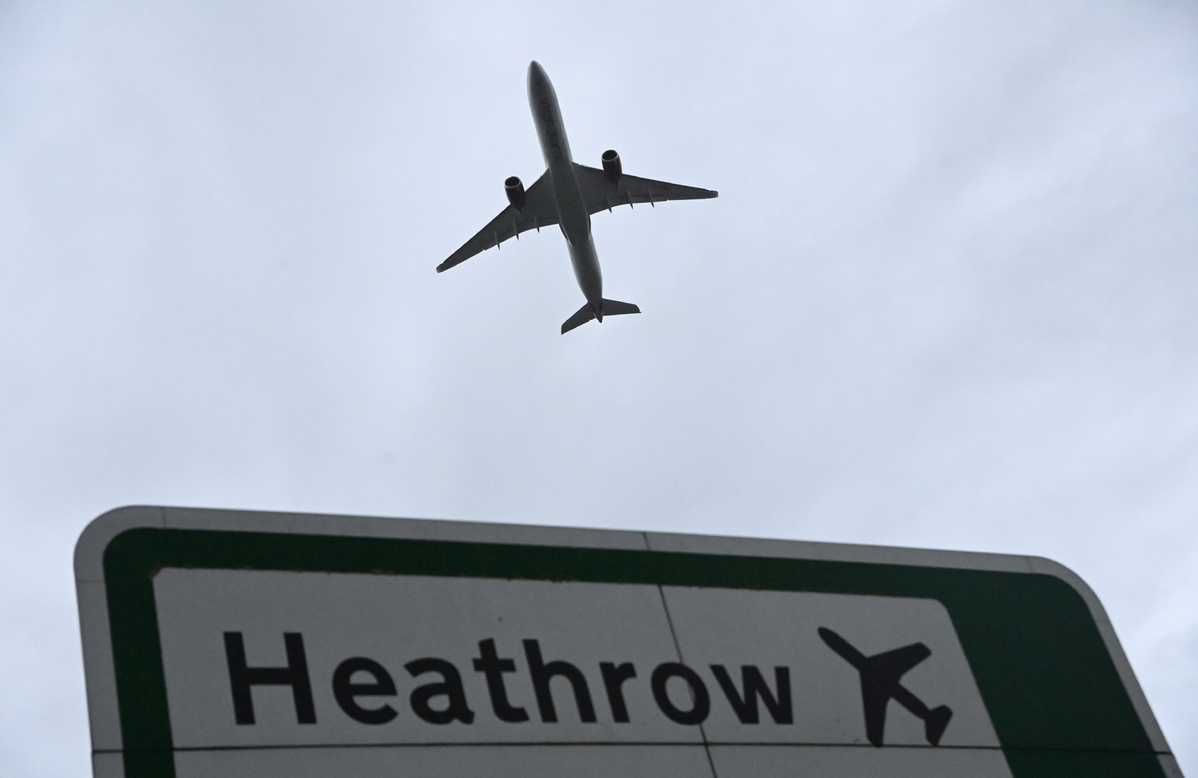 The United Kingdom government is facing mounting anger over its refusal to recognize some arriving travelers as fully vaccinated for COVID-19 unless they received their jabs in a select group of countries.
The government's new rules, unveiled last Friday, effectively mean travelers must have received a vaccine under a United States, British or European program or have received a UK-authorized shot from what it calls an approved health body, said the Associated Press.
Those who have been double-jabbed with vaccines in Africa or most parts of Latin America, and some countries in Asia, including India, will be considered "not fully vaccinated" and forced to quarantine for 10 days.
Visitors vaccinated with Oxford/AstraZeneca, Pfizer/BioNTech, Moderna or Janssen shots arriving from nations such as the US or Australia, or any European Union country, will be allowed to enter without quarantine.
Britain's transport minister, Grant Shapps, said the rules were "a new simplified system for international travel".
But critics around the world have denounced the restrictions as illogical, highlighting that they apply to where the vaccines are given and not the brand, reported The Guardian on Thursday.
The paper quoted a diplomat from Latin America as saying: "There isn't a single person I have spoken to who isn't angry about this. People are perplexed."
"How can a Pfizer or Moderna or AstraZeneca vaccine that is administered (in Latin America) not be sufficient for someone to be allowed in? I just don't see how this can be acceptable," they added.
A western African diplomat told the publication the restrictions were "discriminatory".
They said: "[But] it's not even the discrimination that concerns me the most; it's the message it sends out. All around the world we're struggling with vaccine hesitancy. There's all sorts of fake news. When you say, 'We are not going to accept the vaccine from Africa', you lend credence to these kinds of theories. It's only going to create a situation where it allows the pandemic to be prolonged."
India's Hindustan Times called the restrictions "illogical and harmful" in an editorial. Indian politician Shashi Tharoor described the restrictions as "offensive", in a social media post on Monday.
Helen Rees, a medical researcher and a lead advisor to the World Health Organization on immunization in Africa, told the Guardian the restrictions were "inexplicable "and must be reconsidered. "We can't close our borders, we must trust the vaccines and we must trust the governments that are administering the vaccines," she said.
In response to the criticism, the UK government has said it is working to figure out a "phased approach "to its international travel guidelines.
A statement said: "Our top priority remains protecting public health, and reopening travel in a safe and sustainable way, which is why vaccine certification from all countries must meet the minimum criteria taking into account public health and wider considerations."