Su-perman soars to inspire next gen
Share - WeChat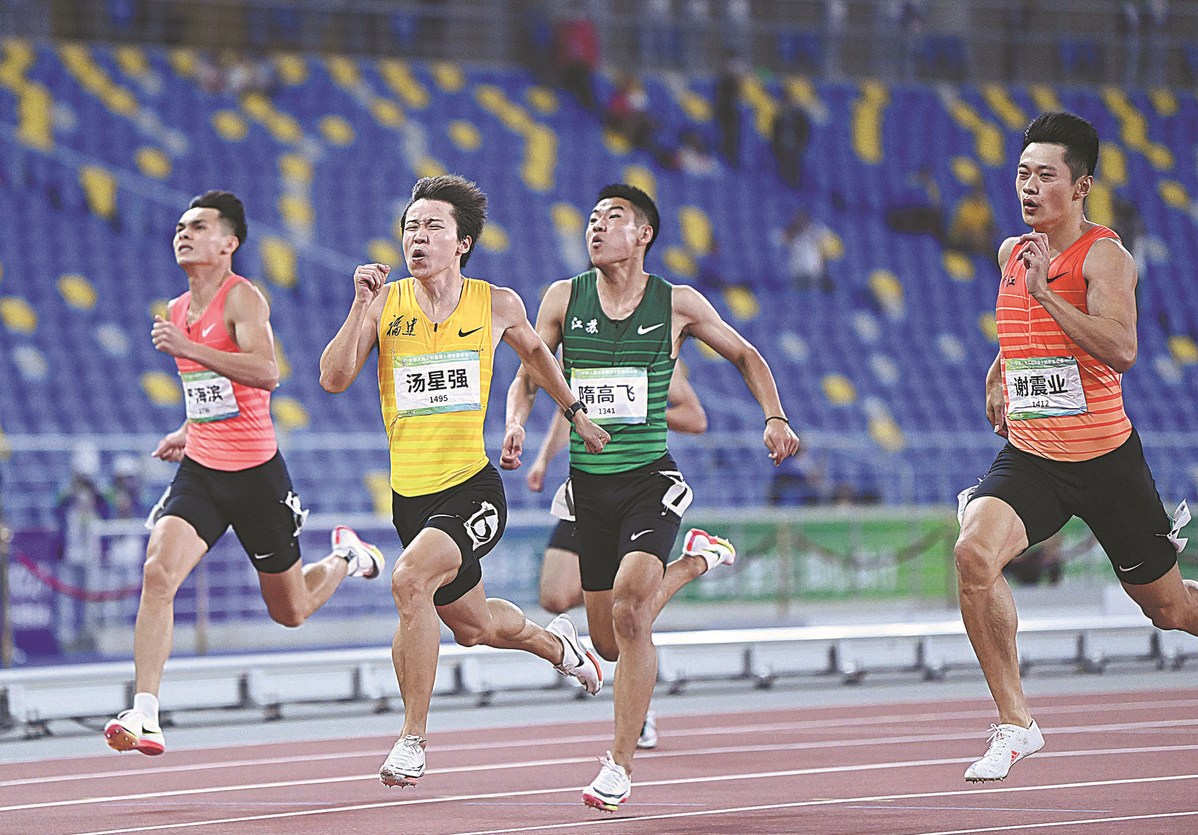 Gracious Xie
Xie's struggles continued in the 200m final on Wednesday when he was pipped to gold by Tang Xingqiang, 26. Xie, who owns the Asian 200m record of 19.88, took his double disappointment on the chin.
"I want to congratulate the younger sprinters who have refreshed their personal bests at the National Games. It's a pity that I couldn't defend my titles this time, but I accept the result," said Xie, who clocked 20.43 behind Tang (20.39).
"A good athlete should accept all results. We can enjoy victories but we also need to face our failures. I want to thank everyone for all their support and we will keep trying.
"Both the 100m and 200m finals in Xi'an were the most competitive in National Games history. That shows the growth of Chinese athletics. This is a result of the concerted efforts of the Chinese athletics community. Each edition of the National Games is more competitive than the last. This is a great trend."
Tang acknowledged that Su's speech on Tuesday had inspired him. "I cried when I heard his words yesterday. What he said is what I experienced in recent years. We can bounce back from low moments if there is enough care from the outside," said Tang.
As for China's new breed of sprinters, Su hailed the performances of 18-year-old Yan Haibin and 21-year-old Chen Guanfeng, who ranked fourth and fifth respectively in Tuesday's 100m final.
"Actually, I came here to compete as a teacher. Yan Haibin, who raced against me today, is a student of my university. This was a race between a teacher and his student, which is a memory I will treasure," said Su, who is an associate professor at Jinan University in Guangzhou.
Chen, meanwhile, hopes Su is not thinking of hanging up his spikes anytime soon.
"I don't think I'm a talent. I just follow the footsteps of our big brother Su. We are the next generation who want to catch up with him," said Chen.
"He actually doesn't need to teach us anything, or come to encourage us. All of his races are an inspiration for us, and he would like us to challenge him. As long as he stands on the track, that's all the encouragement we need."