Paper-cutting art shapes new lives for N China women
Share - WeChat On the grasslands in the Inner Mongolia autonomous region, ethnic Mongolian women have better living conditions, thanks to the promotion of a popular local form of the Chinese paper-cutting art.
The Monkli Paper-cutting Studio was established in October 2020 by retired teacher Wuriga, who has done paper-cutting since 2015 and was named representative inheritor of Horqin Mongolian Folk Paper-cutting.
The Monkli Paper-cutting Studio reflects the lives of local farmers and herdsmen through paper-cutting art which integrates multiple ethnic cultures.
Local authorities have actively supported the development of traditional Mongolian handicraft skills, exploring ways for local ethnic minority women to work from home during the low season to make a living by producing unique paper-cutting art.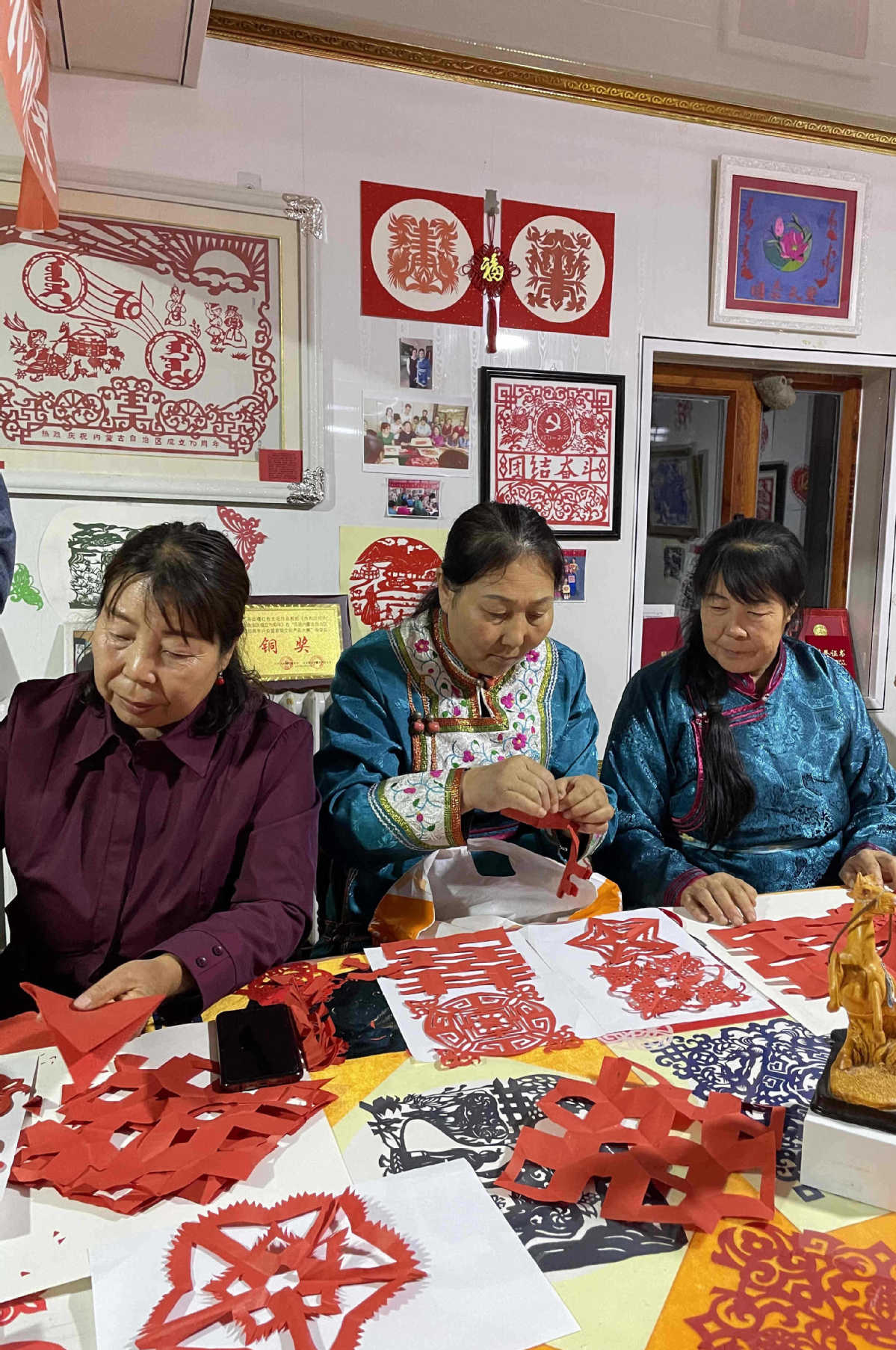 "Now, we share our paper-cutting experience and new creative ideas with each other every day. Our lives are more fulfilling, and we are proud of our work and inheriting the local ethnic history and culture," said a woman engaged in paper-cutting.
Since the establishment of Monkli Paper-cutting Studio, 10 free training courses have been held, and more than 600 paper-cutting enthusiasts have participated.