Europe's hottest nations collaborate on climate
Share - WeChat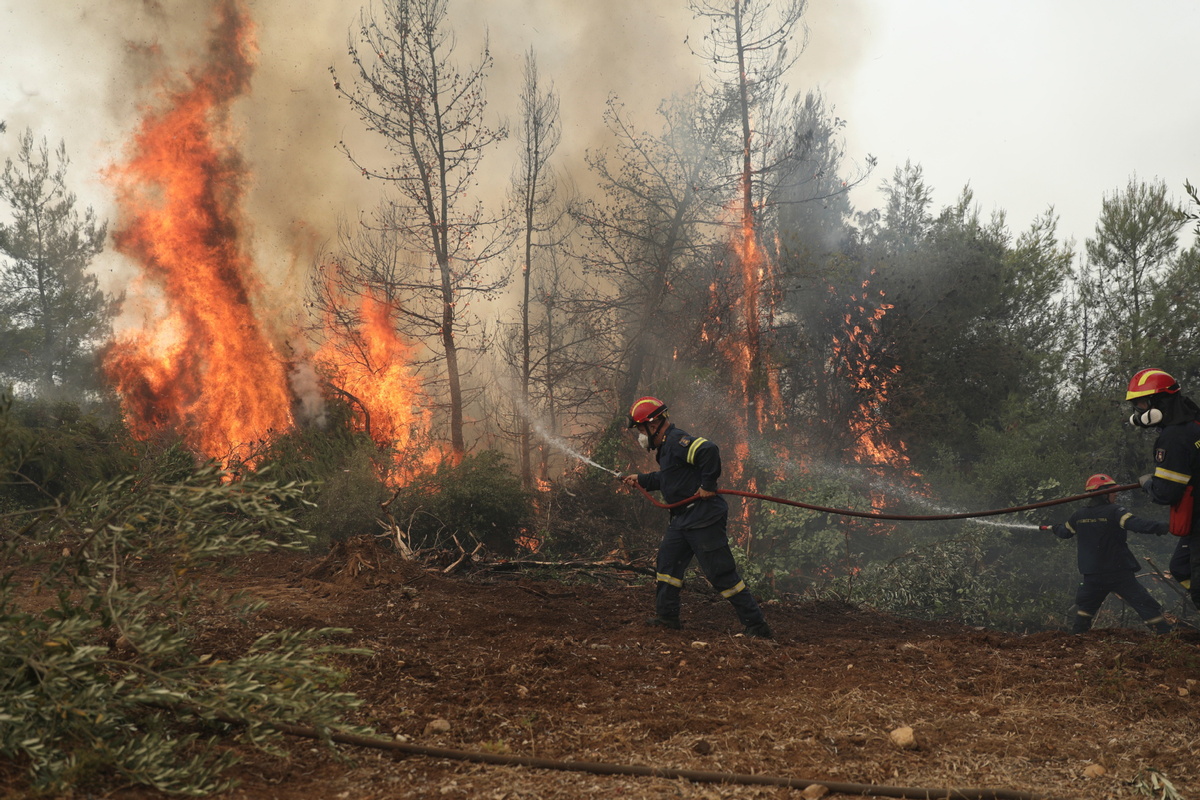 Nine of the hottest nations in the European Union are hoping their vow to jointly tackle climate change will spur others to take action.
Their pledge-which was signed late on Friday by the leaders of Croatia, Cyprus, France, Greece, Italy, Malta, Portugal, Slovenia, and Spain-was triggered by a year of catastrophic forest fires around the Mediterranean Sea that were blamed on climate change.
"It's the first time that Mediterranean countries have come together to address such an incredible, common threat and that's hugely significant," the woman in charge of ensuring Athens is ready for rising temperatures told The Guardian newspaper.
Eleni Myrivili, the Greek capital's senior advisor for resilience and sustainability, said the Athens Declaration on Climate Change and the Environment in the Mediterranean includes pledges from the nine nations to share information and skills in a wide range of areas.
"Until now, we've been toddlers in our response to building climate resilience through transnational collaboration," she told the paper. "What has just been agreed, in both breadth and depth, is a game-changer."
The declaration promises to create "a safe, secure, prosperous, fair, and sustainable future".
Kyriakos Mitsotakis, the prime minister of Greece, said during the EUMed9 Summit that led to the declaration that collaboration will be needed at all levels; involving both the public sector, individuals, and enterprises.
"The climate crisis is no longer a distant threat; it has landed firmly on our shores," he said.
Greece is one of the EU nations most under threat from climate change and Athens, which sees temperatures in the late 40s C and which is Europe's hottest metropolis, has been tipped to become uninhabitable if temperatures rise too quickly.
The country has fought back by appointing a government minister for climate change, and by asking Myrivili to help Athens prepare for extreme temperatures. The nation also hosted and led the EUMed9 Summit.
"Kyriakos Mitsotakis is at the forefront of global initiatives to address the climate crisis and protect the natural environment," the Athens-Macedonian News Agency quoted Giannis Oikonomou, a government spokesman, as saying. "These initiatives are vital both for the quality of life and for the prosperity of our society, since tourism and our primary sector are inextricably linked to nature."
AMNA noted that Ursula von der Leyen, the president of the European Commission, also attended the summit and said: "We all see that climate change is heavily affecting the Mediterranean region and we need to find solutions."
The agreement was forged weeks before the COP26 United Nations' climate change conference slated for Oct 31 to Nov 12.