India's schoolkids confront 'new normal'
Share - WeChat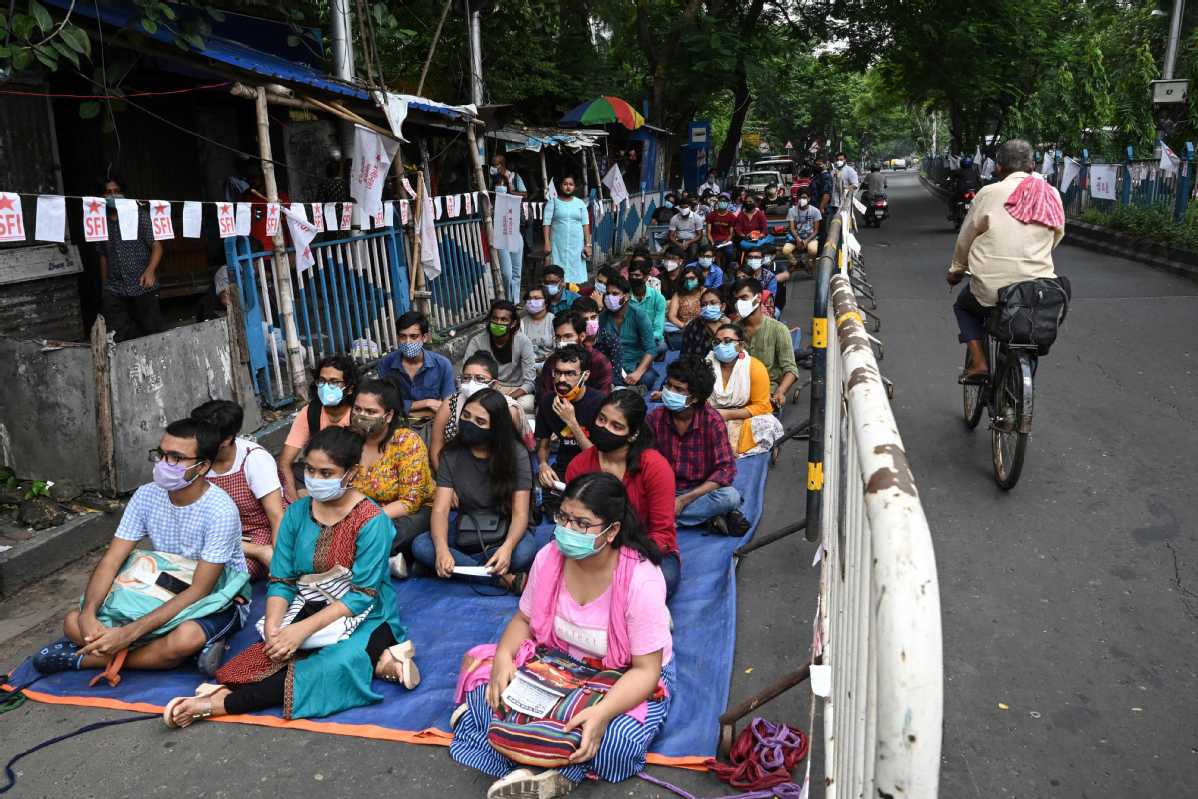 Roychowdhury, from the Techno India Group, called for synergies between government and private stakeholders to popularize technology-driven education.
"We must move on. Technology has unlimited power to transform how people learn. As new technologies are evolving, it is the need of the hour to help equip everyone with the skills and abilities to capitalize on the new technologies," Roychowdhury said.
"The government and private educators need to come together to create a model that will enable everyone to gain access to technology and especially internet connection along with the necessary device to help them continue with their online learning," he said.
According to him, the speed with which hundreds of millions of students have been integrated to online education can be construed as one of the most positive upshots of the COVID-19 pandemic.
"Classrooms with offline teachers in village schools and online teachers from schools in big cities can help pupils living in remote areas have access to high-quality education resources like their urban counterparts," Roychowdhury said.
"Today, we have technologies such as speech synthesizers and voice recognition. These technologies help correct students' mistakes in pronunciation when they are learning languages and even singing. AI and big data can be of great help as well," he added, referring to artificial intelligence technologies.
"Data in doing homework and taking tests can be collected and analyzed by AI so that students will be assigned personalized homework, catering to areas they have difficulty in. A little more efforts and synergies are needed to make sure rural teachers have the skills to use the new technologies," he said.
The most affected by the pandemic have been students in primary classes, and kids enrolled in government schools in rural areas. Online classes could not do much to aid the learning of these children.
"It's important for educators to embrace the hybrid learning shift as a foundational change to be absorbed and implemented into the broader plan and vision for the future of education," Roychowdhury said.