Mid-Autumn recollections
Share - WeChat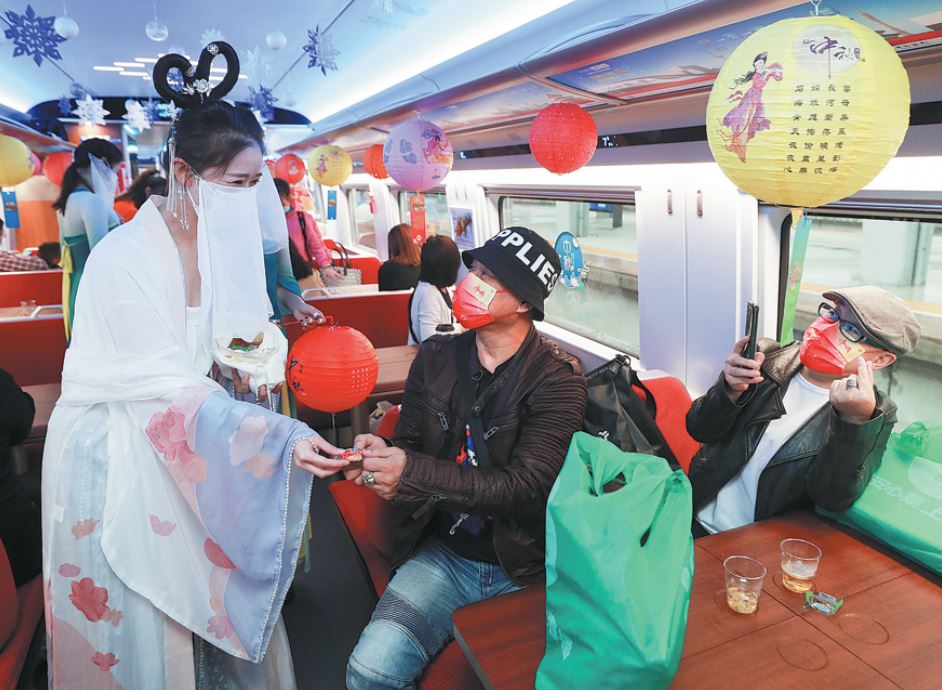 As languid summer nights draw to a close, our gaze is once again drawn to Earth's heavenly companion and the customs she inspires
When was the last time that you really paid attention to the moon? In cities such as Beijing, high-rise buildings and skyscrapers often hide it from view and city lights dim the moonlight to background illumination. Even when we do glimpse the moon, we rarely give it a second thought, now that it no longer serves as a guiding light as it did for humans for millennia.
But there is one occasion in China when the moon does regain its former wonder. Every year, almost all Chinese will stop whatever they are doing and take a moment to look at the moon.
Mid-Autumn Festival, held on the 15th day of the eighth lunar month, falls on Tuesday this year. It is a day dedicated to the orbiting satellite of the Earth, which in olden times was viewed as a natural guardian constantly and peacefully watching over all living beings. Nowadays, the festival is a chance to marvel at the moon and indulge in reverie.
Guo Wenbin, an award-winning author and a scholar of traditional culture, recalls that during his childhood in Northwest China's Ningxia Hui autonomous region, prior to Mid-Autumn Festival, the adults used to keep newly harvested produce away from the eager mouths of children, just so the divine presence of the moon could "have the first taste".
When the full moon rises, he says the family would place a table in the yard, and lay out grain, fruits and, last but not least, mooncakes, the traditional pastry in the shape of the full moon often gifted to families as an expression of goodwill.
His parents would burn an incense stick, recite words of gratitude to the moon and nature in general for blessing them with a year of nourishment and harvest, and then the family would kowtow to the moon together in reverence.