Top leaders: EC polls mark 'new milestone'
Share - WeChat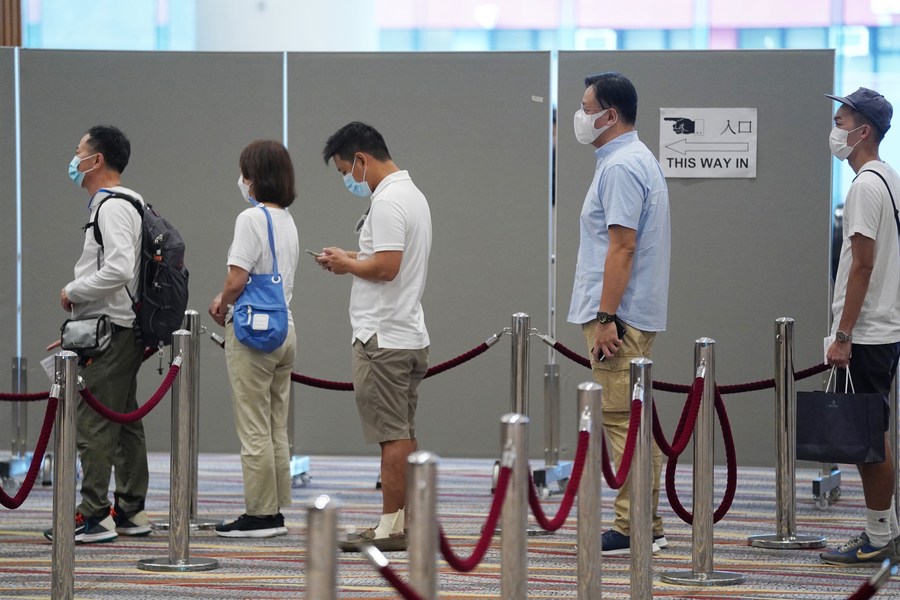 The vice-chairmen of the nation's top political advisory body extended congratulations to newly-elected Election Committee members, saying the election on Sunday marked a new milestone towards good governance in the city.
Their remarks came after the 2021 Election Committee Subsector Ordinary Election in Hong Kong, the first polls under the city's new electoral system, was held on Sunday.
The Election Committee, expanded from 1,200 members to 1,500, is tasked with nominating candidates for chief executive and the 90-member Legislative Council, and electing the chief executive and 40 lawmakers.
Tung Chee-hwa, vice-chairman of the National Committee of the Chinese People's Political Consultative Conference, said in a statement that the newly-constituted Election Committee fully reflects the principle of broader representation, which will better take into account the city's overall interests and contribute to the future political and economic development of Hong Kong.
Tung, who was the first Chief Executive of the city, said he believed the elected members will stay true to the original aspiration of "patriots administering Hong Kong", and actively develop the city's economy and people's livelihood.
Leung Chun-ying, also vice-chairman of the National Committee of the CPPCC and Hong Kong's former chief executive, wrote in his blog the election on Sunday, the first of the city's three major elections, holds a decisive impact for the two future elections – the Chief Executive election in March and the Legislative election in December, as the elected committee members would be responsible for electing the next city's leader and some of the city's lawmakers.
Leung noted the improved electoral system has brought changes not only to the way the election is held, but also changed the way elected members discharged their duties. For the past few weeks, many members, including some automatically elected, have made efforts to walk into the community to meet with the grassroots, he observed. This is how candidates for the city's chief executive and lawmakers should act – bearing in mind the interest of the public, he added.
That's the real and genuine democracy – serving and making sacrifices for the interests of the public –and that spirit is sure to be highlighted in the next two elections, he said.