Biased reports of Western media deny democratic reality of election
Share - WeChat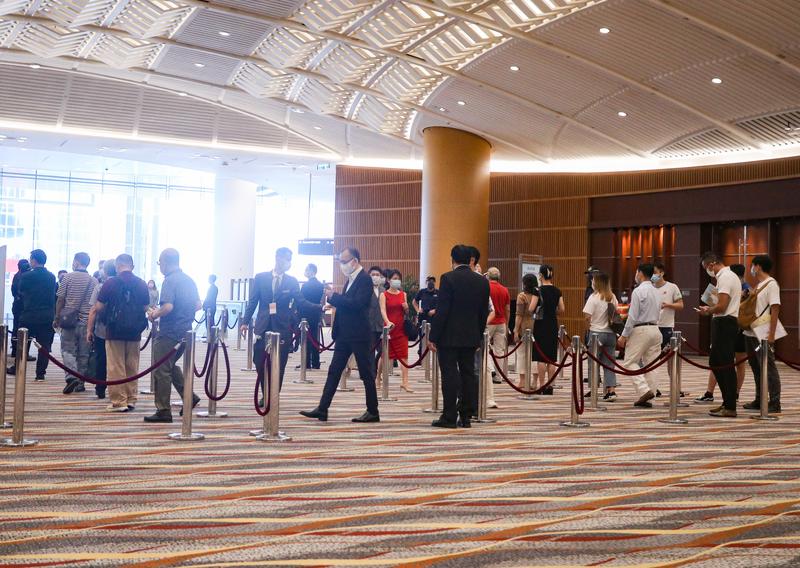 The election for the Election Committee of the Hong Kong Special Administrative Region is being held on Sunday. Local residents can go to any of the five voting stations to exercise their democratic rights, while journalists from all over the world are allowed to freely cover them.
However, while observing the election, certain Western media outlets are obviously viewing it with their bias. A report of Radio France International, released in the Chinese language, claimed that "pro-democracy" candidates were out while most of the candidates have declared themselves to be "pro-mainland".
Had they any basic knowledge about Hong Kong they would not have used such phrases. By using "pro-democracy" they mean those who acted against their motherland and played key roles in provoking violence in the 2019 anti-extradition riots along with the earlier social unrest; Joshua Wong Chi-fung, Nathan Law Kwun-chung and other vocal homeland-haters were all eager bearers of that title. In RFI's dictionary, it seems that "pro-democracy" in relation to Hong Kong almost equals "anti-China", which is of course just its own bias.
By "pro-mainland", it means those who love their country and want to make their contributions to the prosperity of Hong Kong; That latter phrase is wrong, too, because the interests of the Chinese mainland and Hong Kong SAR are linked together and you cannot separate one from the other. Patriotism applies in France as in any other country, and it should apply in Hong Kong, which is part of China.
Certain Western media also smear the ongoing election in Hong Kong as "false", claiming that the National People's Congress National Committee's optimization in March has eliminated many opposition candidates. They turn a blind eye to the fact that only two were disqualified by the Credentials Committee; They turn another blind eye to the fact that the qualified candidates have different opinions, represent different interests and have engaged in fierce debates in running for the seats, too.
Even those who love their motherland and home city of Hong Kong differ on how to make it better, and that's the focus of their debates. The fact that only two hopeful candidates have been disqualified means that the absolute majority of Hong Kong people, those participating in politics included, are patriotic and welcome the improved election regulations.
The results of the election will be announced today. Let's offer our best wishes to the 364 Election Committee members and their efforts to help ensure that Hong Kong can enjoy a bright future.