HK Election Committee elections kick off
Share - WeChat The 2021 Election Committee Subsector Ordinary Elections in Hong Kong, the first polls under the city's new electoral system, started at 9 am on Sunday.
A total of 412 candidates from 13 subsectors, including financial services, insurance, education, legal, and technology and innovation, are competing for 364 seats.
Sunday's balloting is the first since the nation's top legislature adopted a decision in March on improving the electoral system of the Hong Kong Special Administrative Region.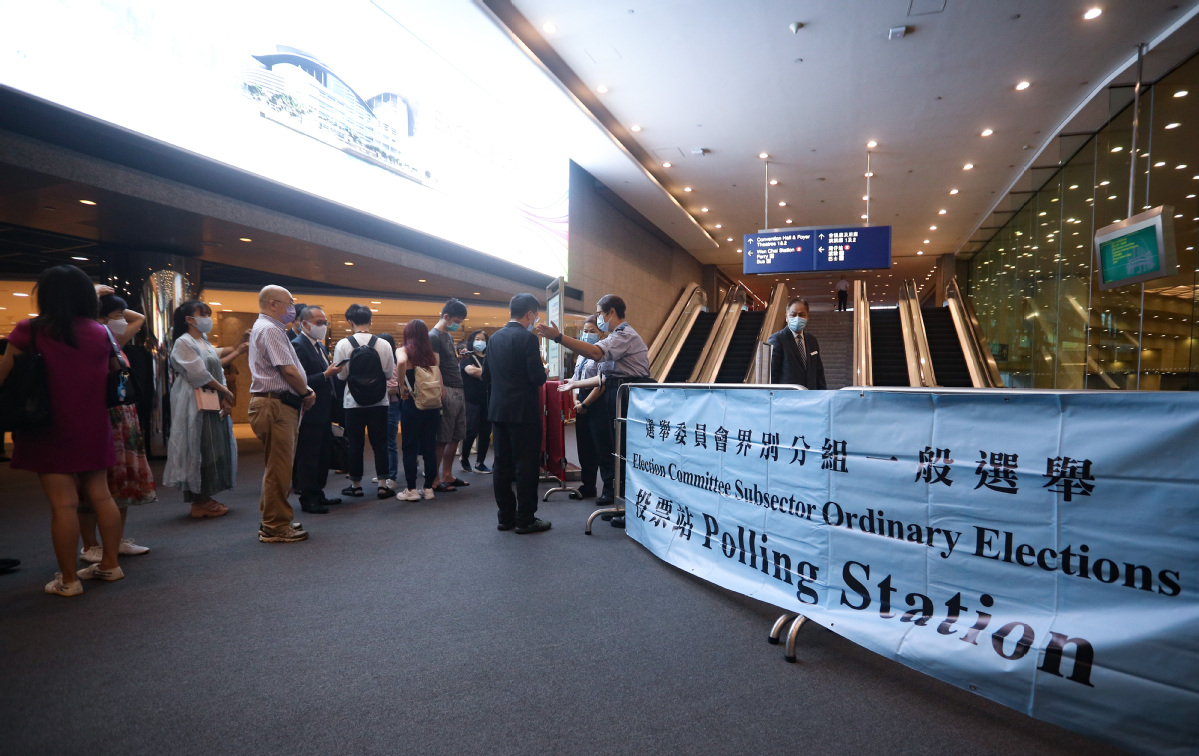 The Election Committee, expanded from 1,200 members to 1,500, is tasked with nominating candidates for chief executive and the 90-member Legislative Council, and electing the chief executive and 40 lawmakers.
In addition to the 364 seats that candidates will compete for, the remaining seats for 27 subsectors are filled automatically, with some being ex-officio members.
For the contested 364 seats, about 5,000 registered voters of the contested subsectors will cast their ballots in five polling stations across the city from 9 am to 6 pm. The Registration and Electoral Office earlier had mailed poll cards and polling locations to registered voters.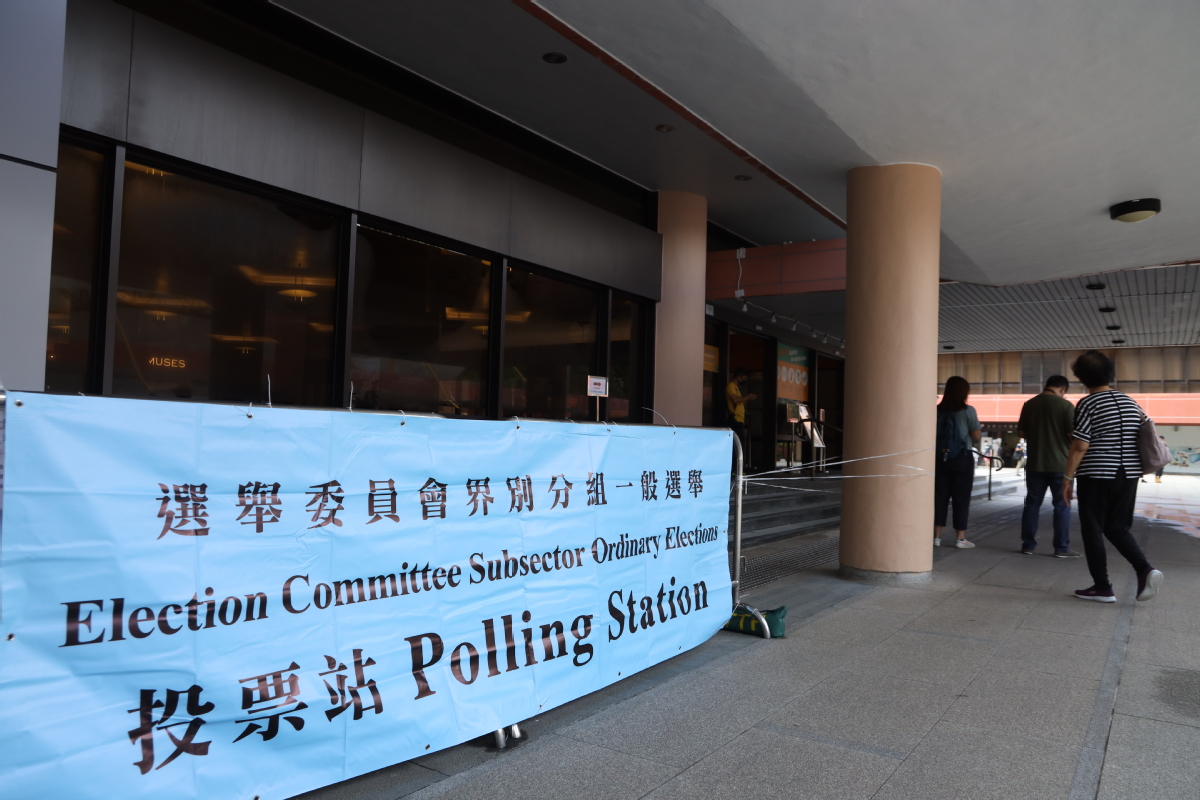 Under today's polling arrangement, an electronic register system will be introduced to the city's elections for the first time. The system enables those working at polling stations to check voters' identity and allows voters to double-check their own information on electronic screens.
In addition, one special line was set up at each polling station for voters aged 70 or above, those who are pregnant and those who have difficulty standing for a long time.
After the polls end at 6 pm, all ballot boxes will be delivered to the central counting station at the Hong Kong Convention and Exhibition Centre in Wan Chai. The public are allowed to enter the counting venue and see the counting process on a first-come, first-served basis.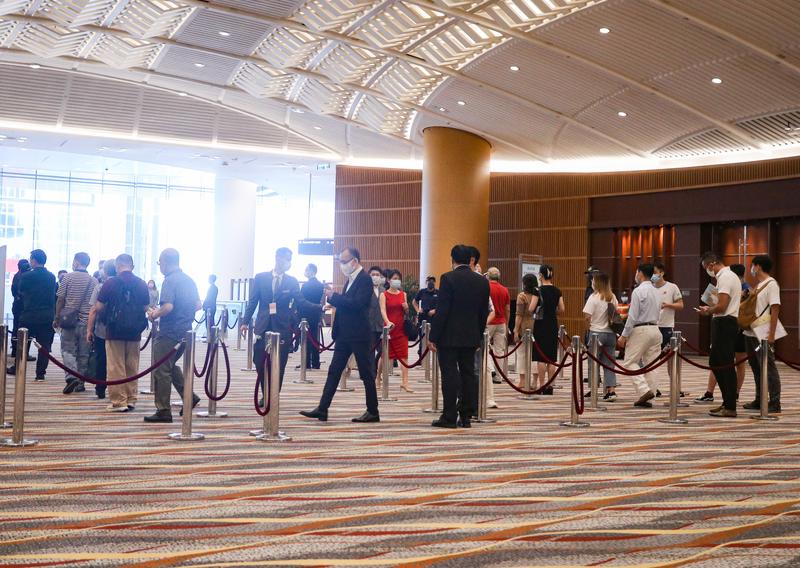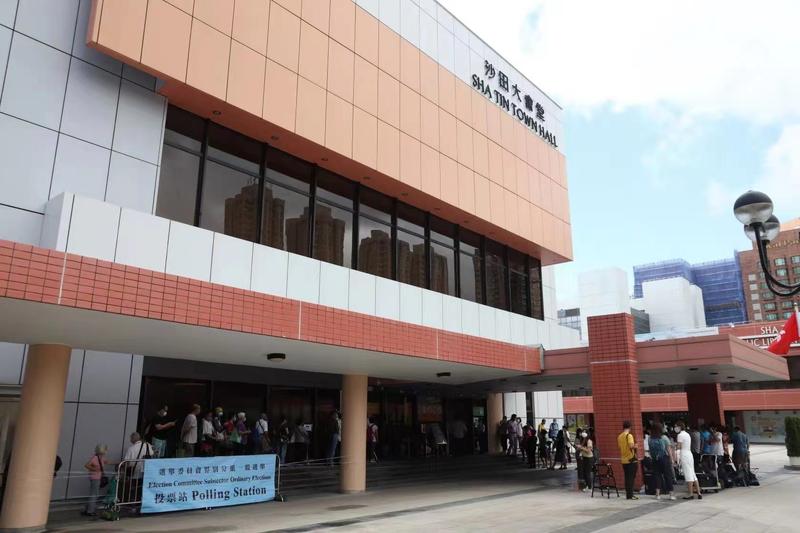 Explainer: Hong Kong's Election Committee elections in 8 keywords