HK's role unique in assisting national development
Share - WeChat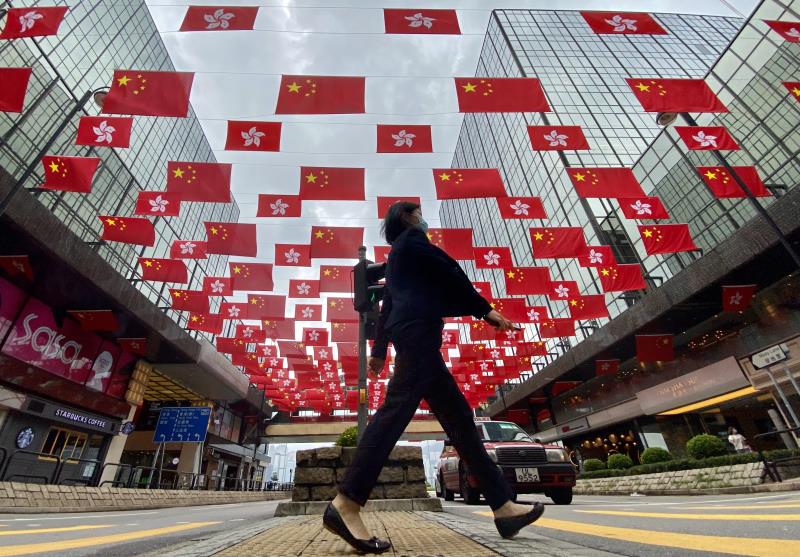 Hong Kong's status as an international financial center is very much valued by the country under the 14th Five-Year Plan (2021-25), which sees the city continuing to play a very unique role in national development, Hong Kong Financial Secretary Paul Chan Mo-po told reporters in an interview.
In March, the 13th National People's Congress approved the outline of the 14th Five-Year Plan (2021-25), which is the blueprint and action agenda for the social and economic development of the country over the next five years.
On economic development, the 14th Five-Year Plan continues to support Hong Kong strengthening its status as a global offshore renminbi business hub, an international asset management center and a risk management center.
"We are of the view that the renminbi internationalization is a very important policy priority of the central government. Hong Kong's offshore renminbi center status needs to be further promoted," Chan reckoned.
According to the finance chief, total offshore renminbi capital in the city is about 800 billion yuan ($124 billion), accounting for about 60 percent of total offshore renminbi capital. Hong Kong handles over 70 percent of all offshore renminbi settlements.
"We have to offer more products in terms of investment and risk management, for example, futures products in renminbi to manage foreign exchange risk. In terms of an offshore renminbi business center, there is a lot that we can do," Chan noted.
Regarding asset management, the recent Wealth Management Connect between the Chinese mainland, Hong Kong and Macao, as well as the southbound trading of Bond Connect is a positive push for Hong Kong in terms of attracting renminbi capital flows from the mainland to Hong Kong. It also enables the free flow of capital between the mainland and Hong Kong under a risk-controlled environment.
The Hong Kong government is also exploring how to rekindle the city's bond market to promote the asset class, which is favored by certain investors who want low risk and stable returns. The bond market is very important for the corporate sector to raise capital besides the equity market.
Hong Kong is also beefing up measures to cement the city as a risk management center when the country is accelerating opening-up under the 14th Five-Year Plan.
"When mainland companies go global, Hong Kong is the best platform for them to establish their regional headquarters. In this particular place, with the free flow of capital, people, information and a very sophisticated financial infrastructure, Hong Kong is the best place for companies to manage their risks, to take out appropriate insurance and form their captive insurance companies to manage the risks of their global businesses," Chan explained.
The Hong Kong government has offered tax incentives to attract mainland businesses to set up their bases in the city.