Xi calls for steady transition of Afghan situation, dialogues with Afghanistan
Share - WeChat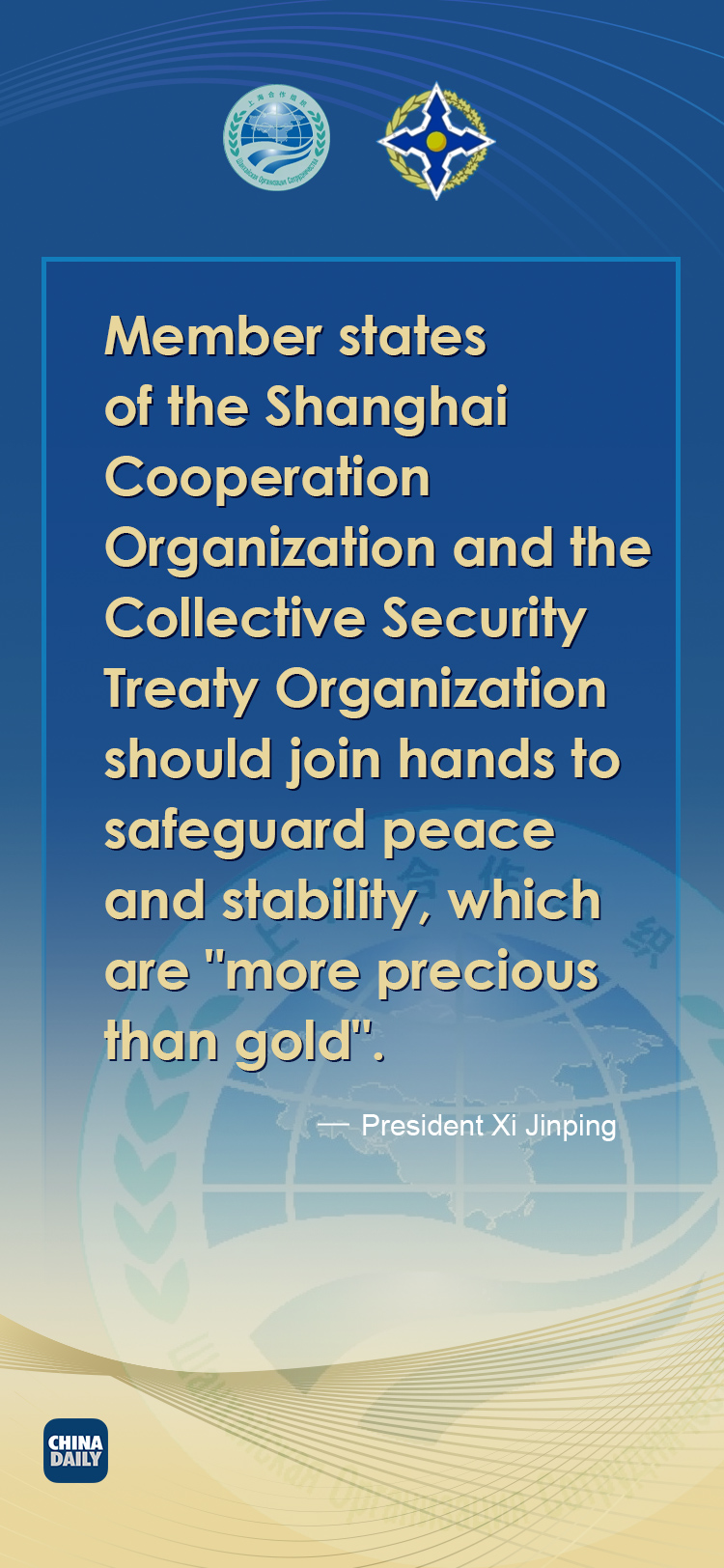 He stressed supporting all parties in Afghanistan to reach inclusive political arrangements at an early date through dialogue and consultation.
Relevant parties in Afghanistan should be urged to resolutely crack down on and eradicate terrorist organizations in the Afghan territory and prevent terrorist forces in Afghanistan from wreaking havoc, said Xi.
He called on SCO and CSTO member states to interact with all parties in Afghanistan from a rational and pragmatic perspective, and facilitate a new political structure that is more open and inclusive, and adopts moderate and prudent domestic and foreign policies and develops friendly relations with other countries, especially its neighbors.
China will provide the Afghan people with timely humanitarian and medical support in fighting COVID-19, Xi said, adding that China has announced it will deliver a batch of emergency relief supplies as soon as possible and will continue to provide more support within its capacity.
As the instigators of the difficult situation in Afghanistan, certain countries should especially draw lessons from the past and shoulder their due responsibilities for Afghanistan's future development, he said.
Xi stressed that China is willing to strengthen communication and coordination with relevant parties and work together to support the Afghan people in pursuing a bright future and safeguarding the lasting peace and stability in the region.
The SCO, established 20 years ago to initially focus on regional security affairs, now sees its work covering various fields. It comprises eight member states-India, Kazakhstan, China, Kyrgyzstan, Pakistan, Russia, Tajikistan and Uzbekistan.
The CSTO, an organization created to address security issues, has six members-Armenia, Belarus, Kazakhstan, Kyrgyzstan, Russia and Tajikistan.