Shanxi is a paradise for herons
Share - WeChat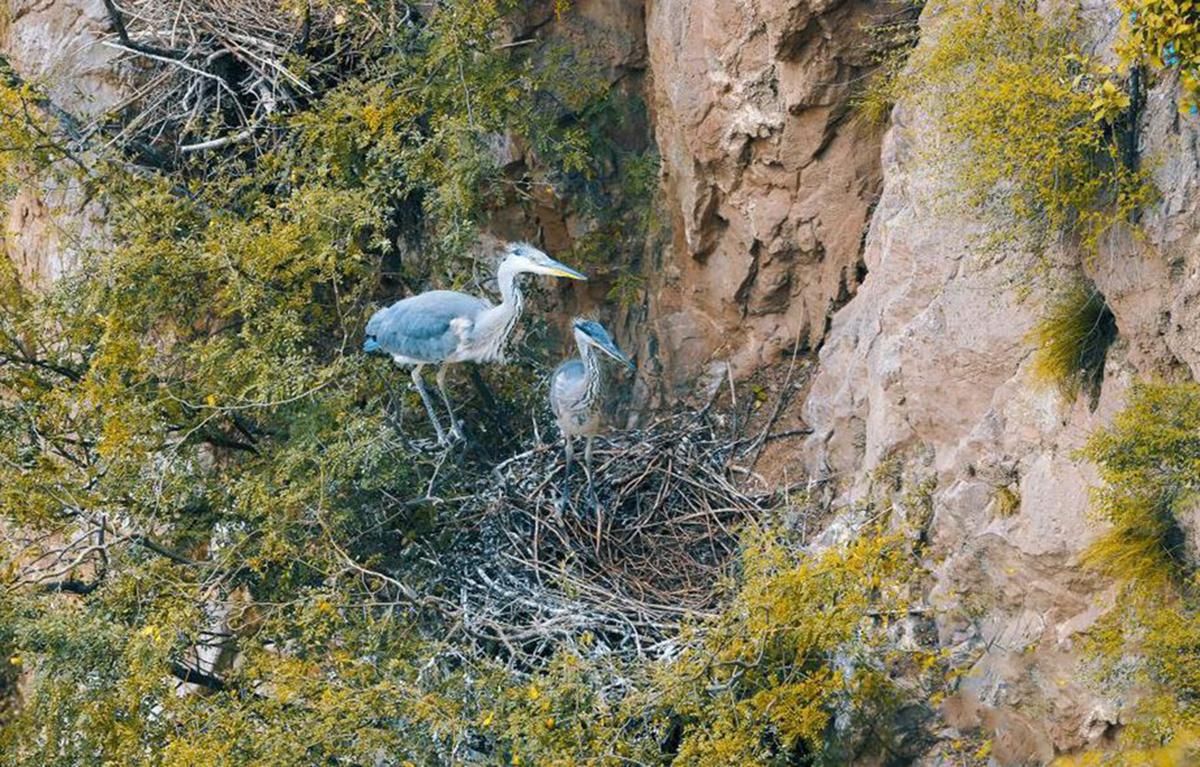 A large number of herons was photographed recently in the Yellow River Wetland Park in Pinglu county, Shanxi province.
The long-legged birds that fly over the river or seek food in the water formed a delightful part of the beautiful autumn landscape.
In recent years, the county put great effort to improve the local ecological environment, by designating more than 20 hectares of surrounding Yellow River wetlands as a heron protection zone, and designating personnel to patrol and protect them.
The county has now become a paradise for the birds.