GBA Briefs
Share - WeChat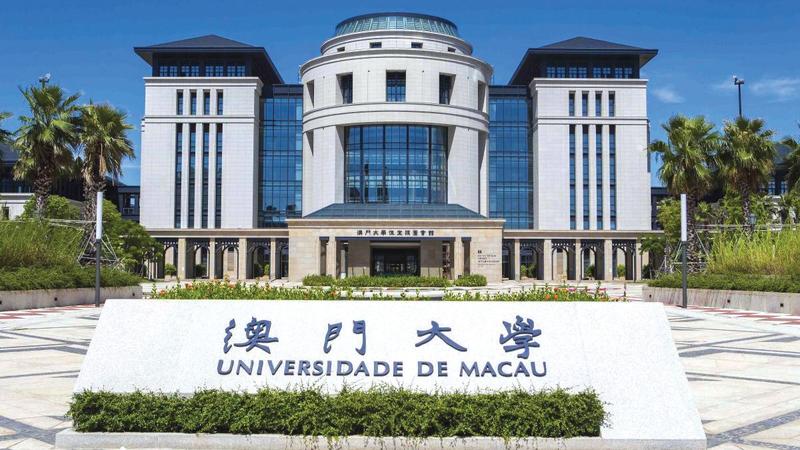 Macao: Varsity pact to boost education
The University of Macau, Beijing Foreign Studies University and the University of Lisbon are to set up a higher education institution alliance to improve China's educational level using the Portuguese language.
The move will further boost cooperation between China and Portuguese-speaking countries. Under an agreement signed recently, members of the alliance will cooperate in areas like cultivating talents, academic research and social services.
Guangzhou: Railway logistics hub revving up
The Guangzhou railway container terminal — one of 18 such facilities planned to be built across the Chinese mainland — will be launched at the end of this year. It will be a world-class railway logistics hub linking the Guangdong provincial capital with central Europe, South Asia and countries and regions involved in the Belt and Road Initiative.
The terminal, located in Baiyun district, will lift the outbound cargo capacity of Guangzhou Baiyun International Airport and strengthen the airport's status as a global logistics hub.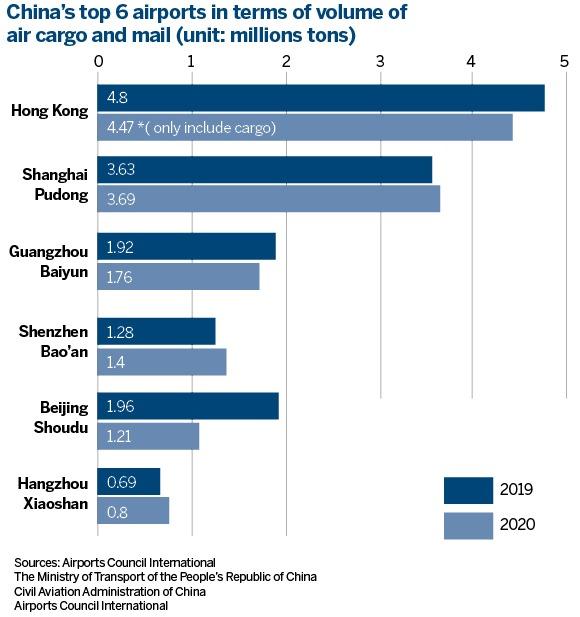 Shenzhen: HKU setting up Nanshan campus
The University of Hong Kong and the Shenzhen municipal government signed a document on Sept 6 to establish a branch of HKU in Shenzhen's Nanshan district.
The new institution will offer postgraduate degrees of multiple majors including science, medicine, law, engineering, architecture and smart city development.
Zhang Xiang, president and vice-chancellor of HKU, said the Shenzhen campus will focus on innovation and will adopt the same standards as HKU's or even higher.
Zhuhai: MUST-affiliated hospital opens
The First Affiliated Hospital of the Faculty of Medicine of Macau University of Science and Technology opened at Zhuhai People's Hospital on Sept 11. The project is based on a government-university model, with the aim of exploring cooperation on various fronts and providing high-quality medical services for Zhuhai and Macao residents.
Apart from being a directly affiliated hospital of the Macao university, Zhuhai People's Hospital will also serve as a base for medical teaching and research. The collaboration is expected to further promote integrated development between Zhuhai and Macao.
Foshan: Digitalization of business stepped up
Foshan's Bureau of Industry and Information Technology has issued guidelines for enterprises on seeking financial support for digital transformation.
As the city's manufacturing center, Nanhai district conducted a survey among businesses on digitalization and unveiled plans to push it forward. The district has also published a directory of more than 110 service providers to facilitate the digitalization move.
More than 80 enterprises in Nanhai have so far signed agreements with banks to use loans for digitalization. The first batch of companies aims to secure bank loans worth a total of over 5 billion yuan (US$775.68 million).
Huizhou: Industrial tourism gathers steam
Seven Huizhou-based enterprises have been chosen to join the Guangdong Industrial Tourism Cultivation Resource List.
The companies include Swire Guangdong Coca-Cola Huizhou, Huizhou Nanbao Yubao Cultural Industry Development and Huizhou Dongpingyao Cultural Communication.
The list, finalized by the province's Department of Industry and Information Technology and the Department of Culture and Tourism, covers 127 industrial tourism spots striving to enrich Guangdong's industrial tourism products.
Dongguan: Goal of high-quality education set by 2025
Dongguan plans to develop itself into a center for high-quality basic education in Guangdong province by 2025 after the local authorities rolled out plans to deepen the city's basic education reforms.
The measures to be taken include raising the number of primary and secondary schools, strengthening high-quality education and amplifying the sharing of education resources.
Zhongshan: New economy lifts job market
More than 180 Zhongshan-based companies and private schools took part in a job recruitment fair organized by the city's Human Resources and Social Security Bureau on Sunday. The enterprises offered positions in various sectors, including intelligent manufacturing, education and healthcare, as well as information technology and services.
The digital and platform economies are new growth areas in Zhongshan's employment market. Eight categories of jobs in the new economy, such as food delivery drivers, couriers and drivers of online car-hailing platforms, are now entitled to benefit from work-related injury insurance. To date, about 30,000 workers in Zhongshan's new economy sectors have taken up work-related injury insurance.
Jiangmen: Green finance loans surge
China Construction Bank's Jiangmen Branch has issued 10 million yuan (US$1.55 million) in "carbon emission rights" pledge loans to Asia Symbol — a pulp and paper producer managed by Singapore-based industrial company Royal Golden Eagle.
It's the first time the bank has issued such loans to an overseas company. The total amount of green finance-related loans issued by CCB's Jiangmen branch in the past three years had exceeded 3 billion yuan by August. This has facilitated the nation's efforts to achieve its carbon emissions peak by 2030 and carbon neutrality by 2060.
Zhaoqing: Pandemic delays HKMU enrolment
Hong Kong Metropolitan University's new campus in Zhaoqing is putting off its student enrolment by one year — to 2024 at the earliest — due to the lingering COVID-19 pandemic.
The institution, previously known as The Open University of Hong Kong and started as a distance-learning-based university, had planned to take in students at the new campus in 2023. It will now encourage its students in Hong Kong to join exchange studies programs with Zhaoqing by setting up a system that will allow students' credits to be mutually transferred by the two campuses.