China tightens up tourism oversight ahead of holiday
Share - WeChat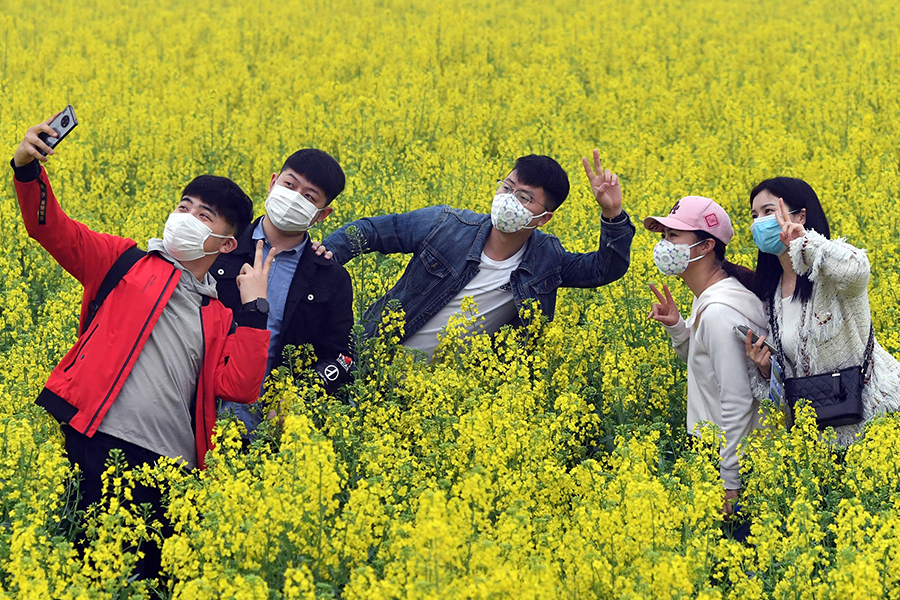 The Ministry of Culture and Tourism has tightened up management of tourism workers, and given warnings to travelers to closely follow information on new local COVID-19 outbreaks to ensure a safe trip in the upcoming Mid-Autumn Festival holiday.
Hou Zhengang, an official with the ministry's market management department, said at a news conference on Thursday that travel activities usually involve massive gatherings and a huge population flow, which requires stricter control measures for possible outbreaks.
"We've so far helped improve tourism workers' knowledge, services and capabilities in dealing with the epidemic by opening online courses," he said. "Tourism companies are also required to perform routine testing on their employees."
He reminded travelers to boost their awareness in preventing the epidemic, and said they can get the latest information and travel tips from micro blog, news conferences or official news portals to reasonably plan their trips.
"To those who have travel plans in the coming Mid-Autumn Festival holiday, they should avoid places with a medium or high risk of infection and follow the destination's epidemic prevention policies in terms of checking health codes, taking body temperatures and maintaining social distance," he said.
He said the ministry has so far prioritized epidemic prevention work, and has ordered travel agencies to close their inbound and outbound group tours as well as group travel to areas with medium or high infection risks.
"There are over 10,000 A-rated attractions opening to the public in the Mid-Autumn Festival holiday, accounting for 80 percent of the nation's total number. They are required to keep the traveler capacity within a reasonable range and have a reservation mechanism before allowing travelers to enter venues," he said.