COVID-19 vaccine for children could come in fall
Share - WeChat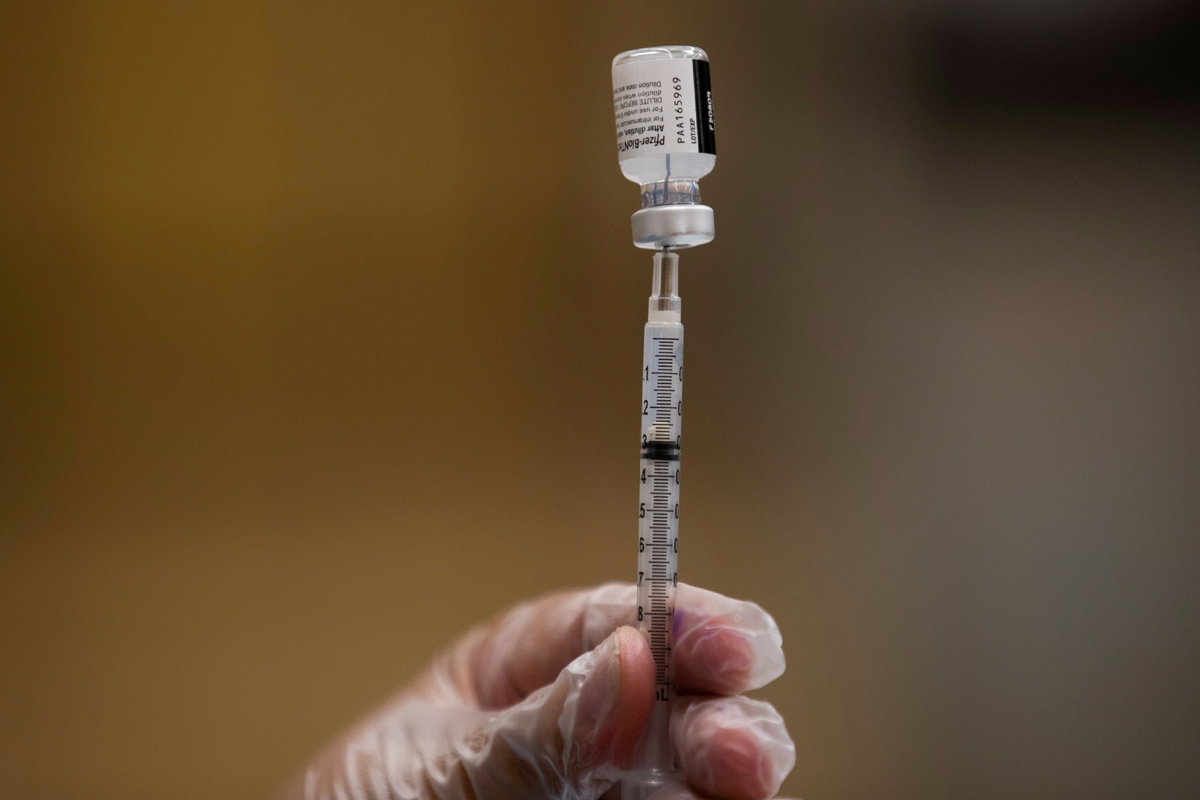 Healthcare officials and Pfizer's chief executive indicated that a COVID-19 vaccine for children age 5-11 could be approved by the US Food and Drug Administration (FDA) and become available this fall if all goes as planned.
In an online discussion on Tuesday, Pfizer CEO Albert Bourla said the company is planning to submit data on a COVID-19 vaccine for young children to the FDA by the end of this month or early October.
Vaccine data for younger children will soon follow, according to Bourla. The study is underway for vaccine on children from 6 months old to 5 years old and is expected roughly a month and half after obtaining approval for vaccines for the age 5-11 group.
Janet Woodcock, FDA acting commissioner, and Peter Marks, director of the Center for Biologics Evaluation and Research (CBER), said in a statement last Friday that when a completed request for emergency use authorization or approval has been received by the FDA, the agency will be prepared "to complete its review as quickly as possible, likely in a matter of weeks rather than months".
However, the agency's ability to review the submissions rapidly will depend in part on the quality and timeliness of the submissions by manufacturers, the FDA emphasized.
"If you look at the studies that we at the National Institutes of Health (NIH) are doing in collaboration with the pharmaceutical companies, there will be enough data to apply for an emergency use authorization both by Pfizer, a little bit later by Moderna," Dr Anthony Fauci, the director of the National Institute of Allergy and Infectious Diseases told CNN on Tuesday.
Fauci said he believes both Pfizer and Moderna will be able to provide vaccines for children. "If the FDA judges the data sufficient enough, we could do it by the fall," he said.
As schools reopen across the country for the fall, the infection numbers in schools are climbing. Close to a half-million child COVID-19 cases were reported in the two-week time frame from Aug 26 to Sept 9, representing a 10 percent increase in the cumulative number of children COVID-19 cases since the beginning of the pandemic, according to the American Academy of Pediatrics.
So far, about 5.3 million children are reported to have been infected with the novel coronavirus, accounting for 15.5 percent of total infections in the US.
With the COVID-19 death toll in the US having exceeded 663,000 this week, it means that about 1 in every 500 Americans in a population of 332.7 million has died of the disease caused by the coronavirus.