Quad's mentality at odds with regional values: China Daily editorial
Share - WeChat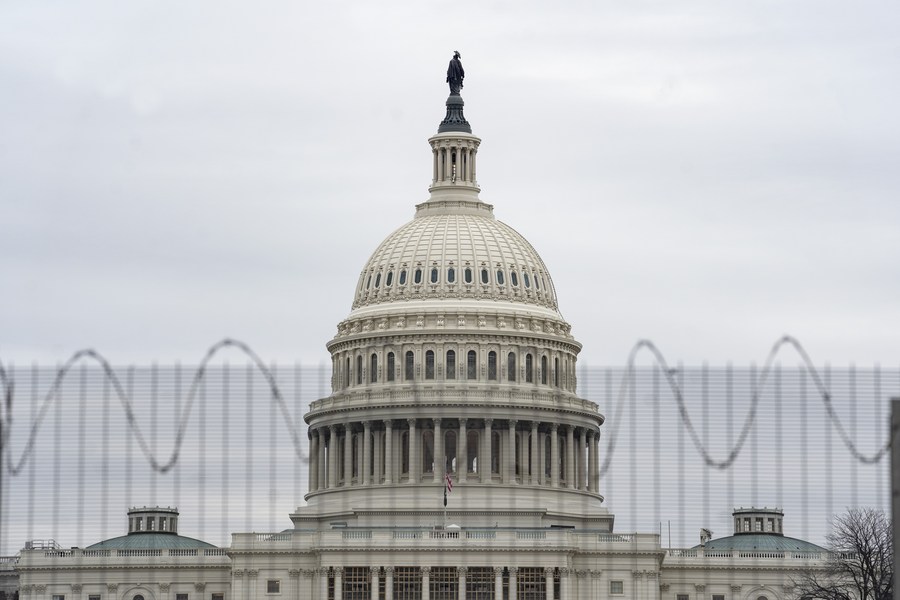 US President Joe Biden and the visiting prime ministers of Australia, India and Japan are scheduled to meet in the White House on Sept 24 at what will be the first in-person summit of the leaders of the so-called Quad countries.
According to the White House, their discussions will "be focused on deepening our ties and advancing practical cooperation on areas such as combating COVID-19, addressing the climate crisis, partnering on emerging technologies and cyberspace, and promoting a free and open Indo-Pacific".
There is nothing wrong with countries seeking to improve their relations, let alone collaborating on global concerns such as the pandemic and the gathering storm of climate change, which are difficult to address without concerted international efforts.
But given the four governments' respective troubles at home at the moment, it remains to be seen whether next week's summit will produce the degree of "decisive" commitments on vaccine diplomacy and infrastructure, Kurt Campbell, Biden's Indo-Pacific coordinator, forecast in July.
Even if it does, such commitments will not deliver the kind of benefits that international cooperation in the normal sense does. After all, the Quad exists for the sole purpose of countering what the four governments perceive as China's negative influence.
For everything on their agenda, from climate change to vaccines to infrastructure, they have pinned a target on China's back.
They want to offset China's "leadership" role in the global climate response, the "influence" China's vaccine exports have earned it, the popularity of the China-proposed Belt and Road Initiative for infrastructure building and to suppress what they allege is China's technology "theft" and "threat" in cyberspace.
Indeed, the rationale for the formation of the Quad was to push back against an allegedly "increasingly assertive China", which Beijing insists is a "serious misjudgment" of China's development.
That is why State Councilor and Foreign Minister Wang Yi, during his visit to Singapore on Tuesday, urged Washington to view China's development "in an objective and rational way". The only way out of the present China-US deadlock, Wang said, is for the US to respect China's right to development and find ways to cooperate.
Yet the misgivings and anxieties of the Quad countries run so deep and so broad that there is no sign of that happening any time soon.
According to the Japanese Foreign Ministry, that Japanese Prime Minister Yoshihide Suga will attend the summit six days before the end of his office shows his country's "position on the importance of the Japan-US alliance or achieving a 'free and open Indo-Pacific' is consistent, whoever becomes the next party leader or prime minister".
It is China's, and other regional countries', consistent belief that any regional cooperation mechanism should help promote mutual trust and cooperation among regional countries rather than be a closed and exclusive "clique" like the Quad, which threatens the rules-based peace and stability of the region.
Most Viewed in 24 Hours
China Views