Manufacturing sector doing well, but more breakthroughs needed
Share - WeChat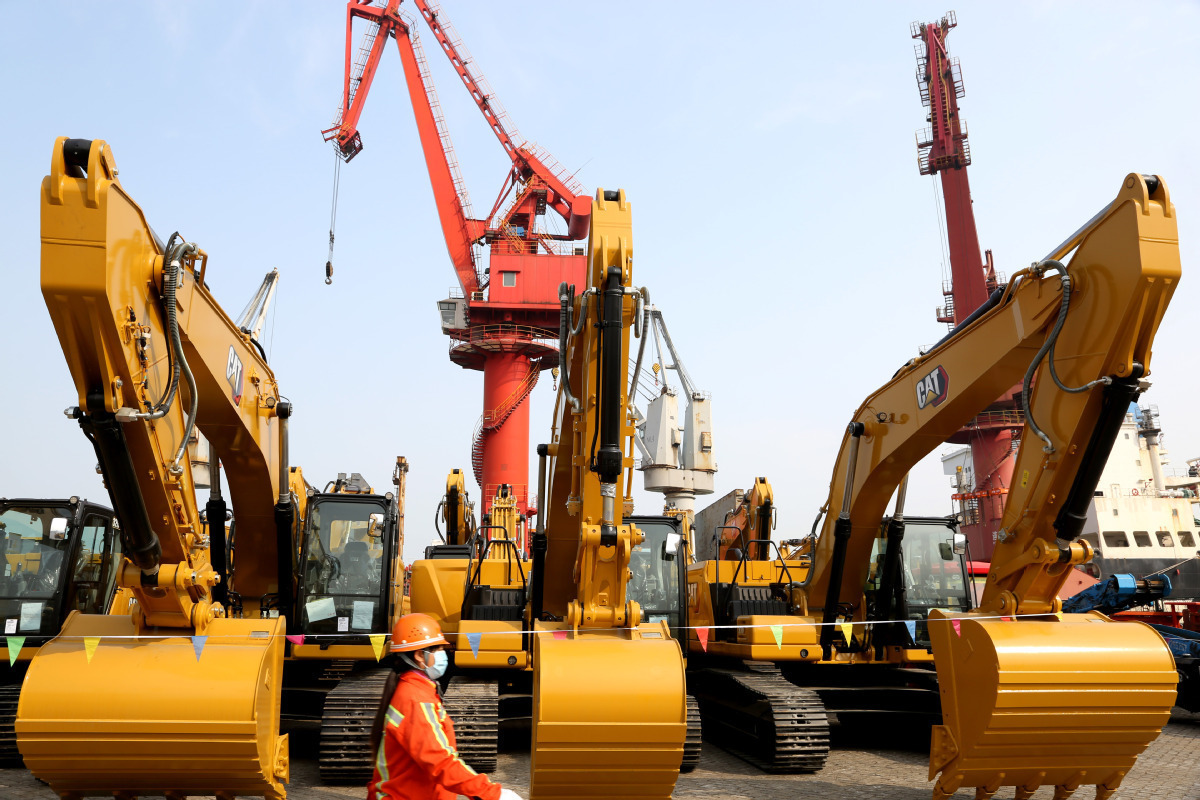 China's manufacturing sector has topped the world in terms of added value for 11 consecutive years since 2010, as the country has the most complete industrial system in the world. Also, the output of more than 40 percent of China's 500 major industrial products ranks first in the world, making it a manufacturing powerhouse, Minister of Industry and Information Technology Xiao Yaqing said at a recent news conference.
Over the past 40-plus years of reform and opening-up, especially since the 18th National Congress of the Communist Party of China in 2012, China's manufacturing industry has significantly improved its innovation capability.
The launch of the Tianwen-1 Mars mission, the application of 5G mobile communications technology, the completion of the Beidou Navigation Satellite System and the manufacturing of super-large intelligent mining equipment, are all proof of the remarkable rise in the innovation capability and competitiveness of China's manufacturing sector.
In the newly released list of the world's top 500 enterprises, 73 are Chinese, 28 more than in 2012. The active entrepreneurship and innovation capability of China's small and medium-sized enterprises and the rise of a large number of creative enterprises in some emerging sectors have enhanced China's innovation capability and status.
However, China's manufacturing sector is facing some challenges both domestically and internationally because of the adjustment the global economic structure is undergoing and the increasingly fierce international competition, not to forget the hostile policies some developed countries are adopting toward China.
Labor shortages and rising costs have gradually sapped the human resources advantages China's manufacturing sector once enjoyed.
China must therefore accelerate the development of advanced manufacturing, promote the deep integration of the internet, big data, artificial intelligence and the real economy, and foster new areas of growth for mid- and high-end consumption by promoting innovation-driven, green and low-carbon, sharing economy, modern supply chains, and human capital services. Only then can it speed up the transformation and upgrading of its traditional industries, expand and strengthen its emerging industries, and build a modern industrial system with strong market competitiveness and sustainable development.
China must make breakthroughs in core technologies where it is "seized by other countries by the neck" and promote the development of an innovation ecosystem for key technologies and products. It should also accelerate the building of a high-end practical personnel training mechanism, strengthen vocational education and skill training, and encourage more high-level talents to stay with manufacturing enterprises.
- Beijing Youth Daily
Most Viewed in 24 Hours
China Views