Safely pop bubbles in real estate sector
Share - WeChat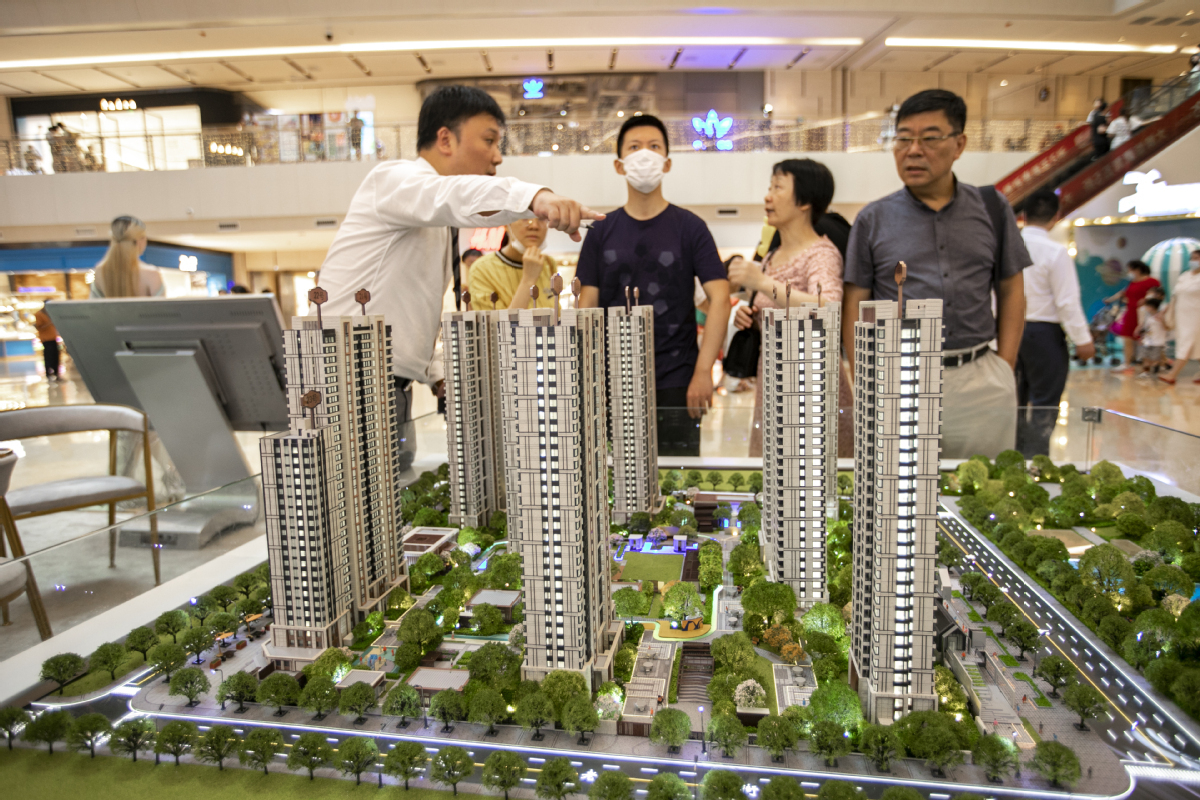 The real estate market in the country has come to a turning point. Some major real estate developers, which used to enjoy guaranteed credit lines as they contributed tremendously to local government revenues over the past two decades in the form of land-transfer fees, are now caught in a quagmire of financial difficulties, as the authorities tighten their control on loans to them.
In the third-tier cities, the supply of homes far outweighs the demand. Not only because of the surfeit of real estate developers, many of which have been squeezed out of the bigger cities by the major players and the soaring cost of land, but also the comparatively weak spending power of local residents.
The debt pressure is mounting on these real estate companies with the sales of new homes declining continuously.
So they have taken the initiative to reduce their property prices in a bid to escape their impending doom. This has a domino effect prompting local governments to put an end to the price competition, which, if unchecked, will trigger chain reactions in the local financial sector.
Many real estate companies anchor their hope on the authorities giving the green light to banks issuing new loans to help ease their liquidity tension, because the policymakers are well aware that once a systematic debt default breaks out in the real estate industry, the impacts might become unpredictable.
However, to extend them new loans will only further prolong the real estate industry's hijacking of the national economy, and distort the market order and the economic structure, which goes against the requirements of high-quality development.
Instead, it is necessary for the governments of various levels to accelerate the construction of government-subsidized houses to meet the demand of the low-income groups.
At the same time, policymakers should take advantage of the reshuffling in the real estate market to wean local governments off their reliance on the real estate industry, and force the real estate companies to reduce their liability ratios.
The supervisory departments should prepare for the possible risks and crises that may arise in the process of the orderly clearing of the bubbles in the real estate sector.
Most Viewed in 24 Hours
China Views