Top 10 Chinese online retailers by sales volume in 2020
Share - WeChat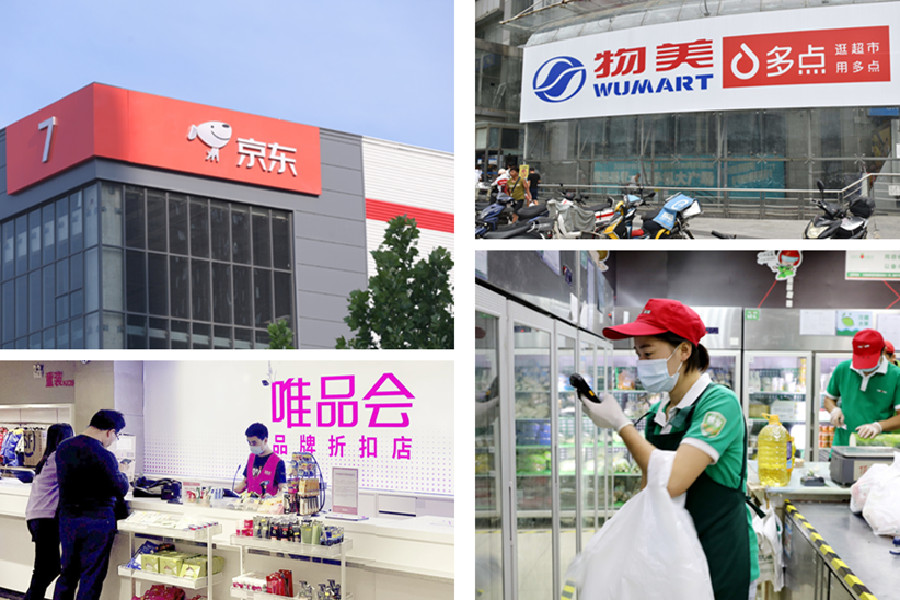 The China Chain Store & Franchise Association and Deloitte Touche Tohmatsu China released the latest ranking report on the top 100 Chinese online retailers on May 25, 2021.
The report showed online sales volume for material objects maintained a 14.8 percent growth rate in 2020 while the total retail sales for consumer goods dropped for the first time since 1978 due the pandemic.
Clothing, daily necessities, home appliances, and 3C (computer, consumer electronics, and communication) products were among the top offerings, accounting for more than half of the sales volume of all material objects online.
Total sales volumes of the top 100 firms recorded 1.47 trillion yuan ($230.75 billion), up 18.5 percent year-on-year in 2020. The threshold to be included on the list was 200 million yuan in 2020, up 100 million yuan from a year earlier.
The 100 firms are located in widely different regions in China and 93 of them are not e-commerce businesses.
Let's take a look at the top 10 Chinese online retailers.