Terrorism can end only if people are given hope
Share - WeChat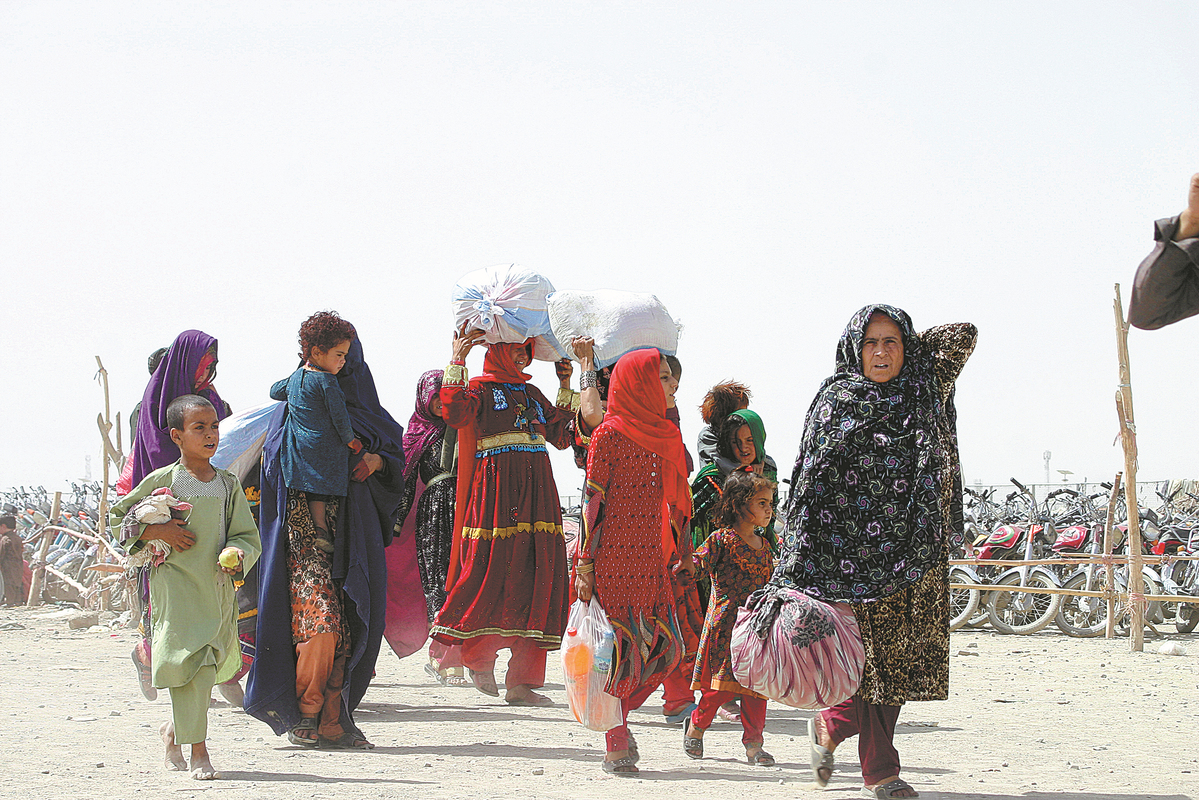 On Jan 24, 2007, I was at the Marriot Hotel coffee shop in Islamabad when it was rocked by a large explosion triggered by a suicide bomber. People dove under tables. Within minutes journalists and military personnel swarmed into the lobby. It was the first suicide bombing to hit Pakistan's capital in five years. I had been sitting smack in the center of the targeted zone. I survived the explosion thanks to a thick wall and a security guard, who was tragically killed.
Minutes after the bomb attack, Momin Aga, then secretary to the mayor of Islamabad, showed up at the hotel. Aga had just received a call from the office of Riaz Mohammad Khan, then foreign secretary of Pakistan. I had been summoned to the Pakistani Foreign Ministry where Khan explained: "Terrorism happens not because people have a political agenda, but because they have no hope. They have been marginalized from society. When international media demonize their only beliefs, they have no choice left but to become radicalized."
In the days that followed, I tried to understand what had happened. Why, at that moment, did the suicide bomber attack my hotel? I was the only American within the targeted zone at the time of the explosion. Was his martyrdom in response to something that I, as an American, had done? The answer lay in an event earlier in the week.
An American drone had bombed a madrassa. Flying into Pakistan air space from across the Afghan border, its mission was to kill suspected Taliban members. Eighty children lost their lives in the attack. There were no Taliban members anywhere nearby.
Why were the madrassas the targets of US drone attacks?
Many children studying in the madrassas are just street kids. Their parents, often poor, are busy trying to eke out a living. They cannot watch or discipline them. By sending them to religious schools, they hope their children will fit into the social structure, which the family cannot help them to do. They are economically disenfranchised but acutely aware that the Western media belittle their heritage and beliefs. Angry, they turn to the mosque for psychological security and reassurance of identity. It becomes their way of life.
By bombing madrassas and innocent people with drones, the United States incubated new generations of fighters committed to resisting what has now been perceived as a foreign occupation or even ideological crusade. The US' two decade presence in Afghanistan in effort to re-engineer a society according to its own values has only cemented popular resistance and that helps explain why the Taliban swept to power so quickly upon the withdrawal of the coalition troops.
After two decades, what has been gained in the war against the Taliban?
Following the US' withdrawal, the Taliban has inherited $20 billion worth of highly sophisticated and dangerous military weaponry, a full air force, and 11 military bases including 211 air platforms. And the Taliban have control of the entire country.
As for the US, it went from being the world's largest creditor nation before launching the war to becoming the largest debtor.
Did the US achieve its goal of eliminating terrorism and re-modeling the Islamic world into the image that its Washington think tanks and consultants had mapped out on their laptops?
If one looks at the countries where the US has waged its "global war of terror" — Afghanistan, Iraq, Yemen, Somalia, Syria and Libya — one can see that conditions in those countries have deteriorated, economic development has retarded, and impoverishment and dislocation have increased. Hearts and minds have been lost. Resentment cemented.
When it comes to ending terrorism, one must ask a very simple question. Why would a teenager or young person end his or her life? Is it because they do not see a life ahead of them worth living?
Do sanctions and wars that decimate communities and countries make the world safe against terrorism, or further incubate terrorism by spreading hatred?
And should we question the use of US taxpayers' money on such escapades?
Just a fraction of the vast funds would be enough to impart vocational skill training to youths and develop infrastructure in a country like Afghanistan, which would help alleviate poverty and give people the hope in the future.
There is also a need to lift sanctions, increase trade, respect other people's diversity, religion, heritage, culture, values, way of life — and make more friends.
Most Americans would probably agree with all this, especially the veterans of the disastrous wars that the US has launched, because it is the poor who end up fighting for the superrich and political elite who launch these wars. Preventing extremism through economic development and community empowerment, and by creating opportunities will give people the hope of living a better life. It may prove less costly than launching wars.
But America's political elite do not sufficiently finance vocational schools, health care and infrastructure improvements at home. Maybe that is where it should all begin.
The author is a US documentary filmmaker and a senior international fellow at the Center for China and Globalization.
The views don't necessarily reflect those of China Daily.
If you have a specific expertise, or would like to share your thought about our stories, then send us your writings at opinion@chinadaily.com.cn, and comment@chinadaily.com.cn.
Most Viewed in 24 Hours
China Views