Lavrov hails pipeline feat despite odds
Share - WeChat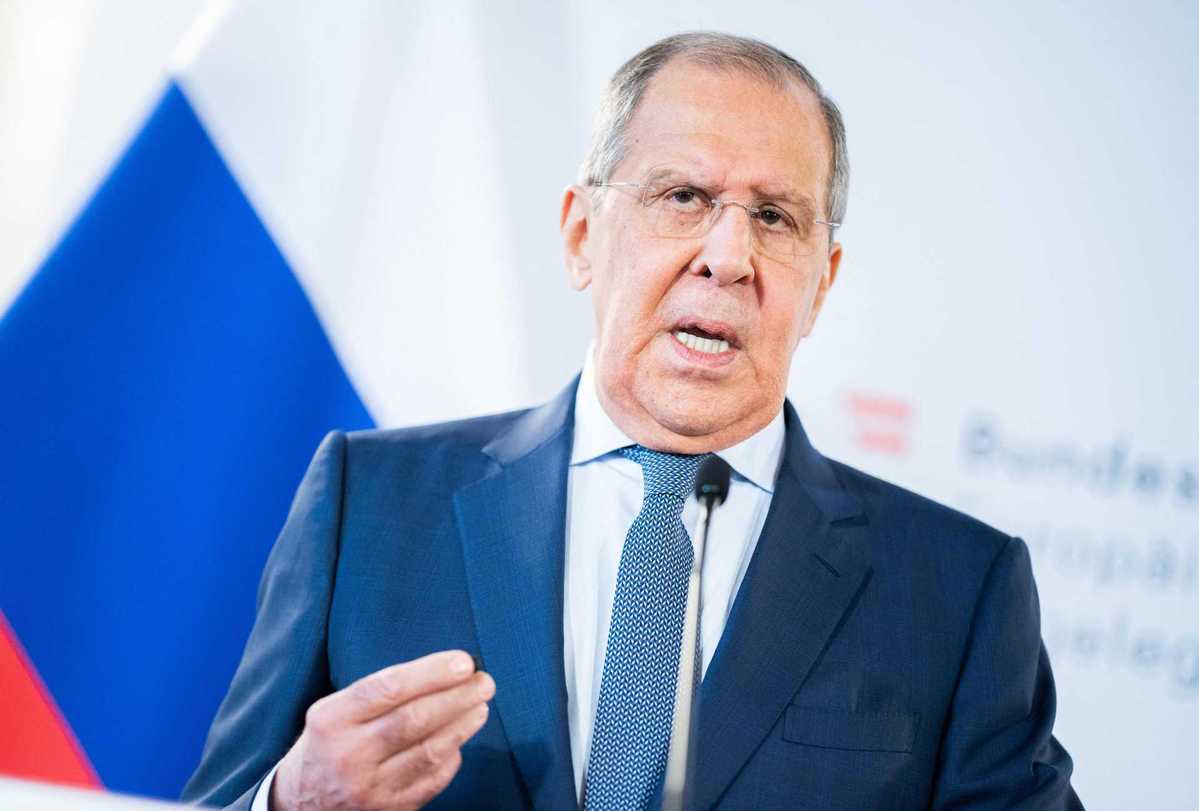 The United States' sustained efforts to scuttle a pipeline taking Russian gas into the heart of Europe have come to nothing, Russian Foreign Minister Sergey Lavrov said as the Nord Stream 2 project nears completion.
In St. Petersburg on Monday, Lavrov said the final preparations are being made for the undersea link, which will connect the gas fields of Siberia to consumers in Germany and elsewhere in Western Europe.
The $11 billion pipeline, which will double Russian gas exporter Gazprom's capacity via the Baltic Sea, has drawn opposition from the US, Ukraine and others opposed to Europe increasing its reliance on Russian energy imports.
The project allows Russia to stop piping gas to Europe via Ukraine, denying Kiev of transit fees.
According to Nord Stream 2 AG, the project operator, the last section of the pipeline was welded into place on Monday, meaning the two long stretches of the pipeline can now be joined to complete the Baltic subsea link.
The Russian pipe-laying vessel Fortuna carried out the welding work in German waters, said the project's operator, adding the double pipeline would now need to be welded to a long section in Danish waters to complete the project.
"As the next step, the section of the pipe coming from the German shore will be connected to the section coming from the Danish waters in a so-called above water tie-in," it said.
"Pipe-laying work on the Nord Stream 2 pipeline has been completed," Gazprom said on the messaging app Telegram.
Gazprom said it aimed to have Nord Stream 2 in operation by the end of the year, but it still needs to be certified and approved for use. Certification is expected to take up to four months but will only start once all the paperwork has been completed. The process requires checks by the German economics ministry and Gazprom.
'Frontal attack'
Lavrov, encouraged by the fast progress, spoke of the "frontal attack" from the US on the project over many years. "Despite everything on Nord Stream 2, everyone understands" that the project will be operating soon. Even the US must realize this, he added.
US administrations have threatened sanctions against companies involved in the construction of the pipeline, though US President Joe Biden has backed away from enforcement of the measures.
Russian state news agency Tass quoted Lavrov as saying that the US wanted to push its own sales of liquefied natural gas in Europe. He said that the resource was extracted in environmentally damaging ways, and that US supplies would be more expensive than the Russian gas going through Nord Stream 2.
Nord Stream 2 entails the construction of two lines of a pipeline that will have a total capacity of 55 billion cubic meters a year.
Work was suspended in December 2019 after operator Swiss Allseas abandoned pipe-laying due to the threat of US sanctions. Construction work was resumed in December 2020.