UK warned mandatory shots for NHS staff may backfire
Share - WeChat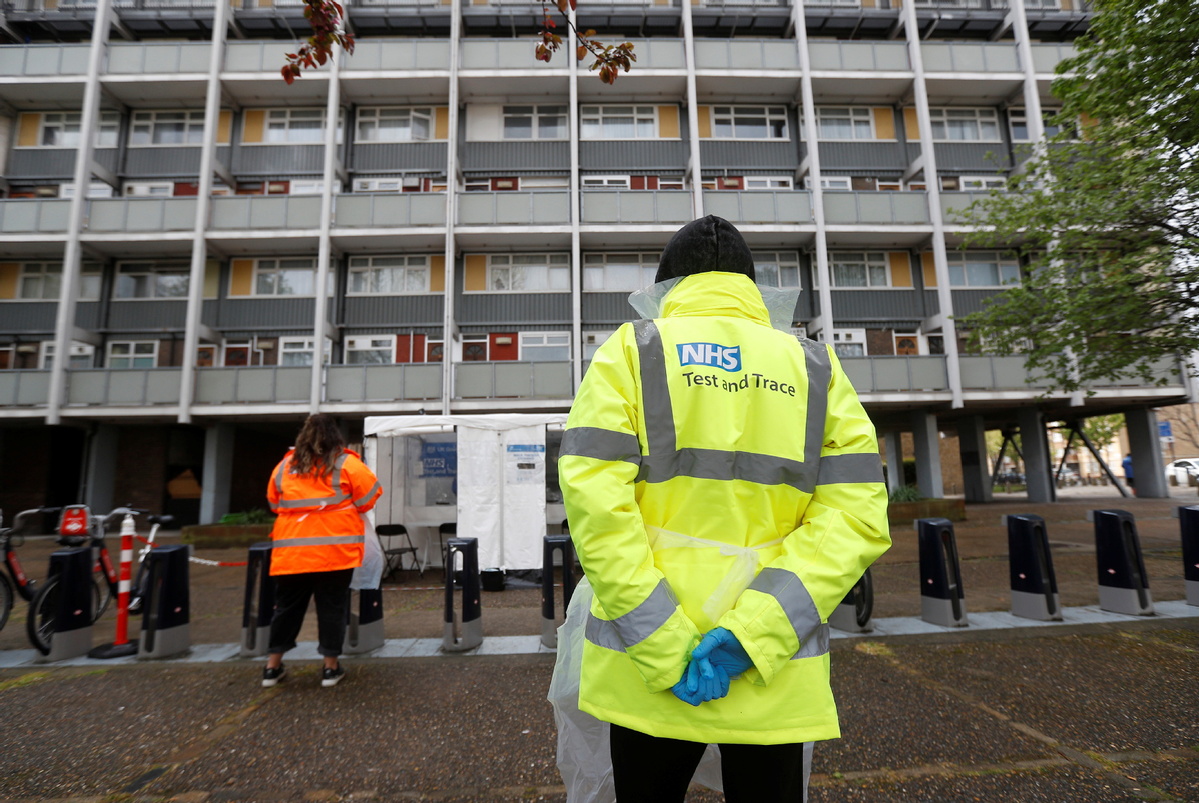 British Health Secretary Sajid Javid has been warned that his plans to make COVID-19 vaccines mandatory for workers in the public health system could spark a mass exodus of staff.
The proposal to mandate the vaccines for National Health Service workers was first reported by the Daily Telegraph in May, when government ministers said the policy would save lives by reducing the spread of the coronavirus in hospitals.
The newspaper reported on Sunday that an official consultation on COVID-19 vaccines becoming a condition of employment by the health service will be launched as soon as this week.
NHS data shows that 190,000 healthcare workers had not received a dose of the vaccine by April, and the Telegraph said that it was as many as one in four in certain hospitals. It noted that a Facebook group, called NHS workers for choice, no restrictions for declining a vaccine, has gathered nearly 2,600 members.
The care-home sector is suffering its worst staffing shortage, partly as a result of mandatory vaccines, ITV News reported last week. The government has said all care-home workers-including agency workers, volunteers, and healthcare visitors-must have had their first jab by Sept 16 and be fully vaccinated by Nov 11.
The Telegraph said some experts believe the policy could result in up to 7 percent of care home staff either quitting or being sacked. The government's own data predicts that up to 40,000 of the more than half a million care workers will not be fully vaccinated by Nov 11.
Job vacancies
The Independent newspaper noted that public and health sector union Unison called on the government to abandon the "no jab, no job "policy, telling ministers that they are "sleepwalking into disaster". Unison said the care sector already has more than 110,000 job vacancies.
The Guardian reported that care-home workers are leaving for better-paid jobs, including at warehouses of online retailer Amazon.
A Department of Health spokesman said: "NHS staff have a duty of care to those most vulnerable to COVID-19 and we are encouraging all front line staff to come forward for the jab.
"Ensuring the NHS is well-staffed is a top priority for this government and we will continue to work with employers to ensure they have the right number of staff to meet increasing demand."
Sky News reported that the United Kingdom's four chief medical officers, including England's Chris Whitty, have been asked to make a final recommendation.
UK Prime Minister Boris Johnson announced in July that the requirement would likely be imposed on large venues after making it mandatory for nightclubs in England by the end of this month.