Stylish seniors inspire fashion elite
Share - WeChat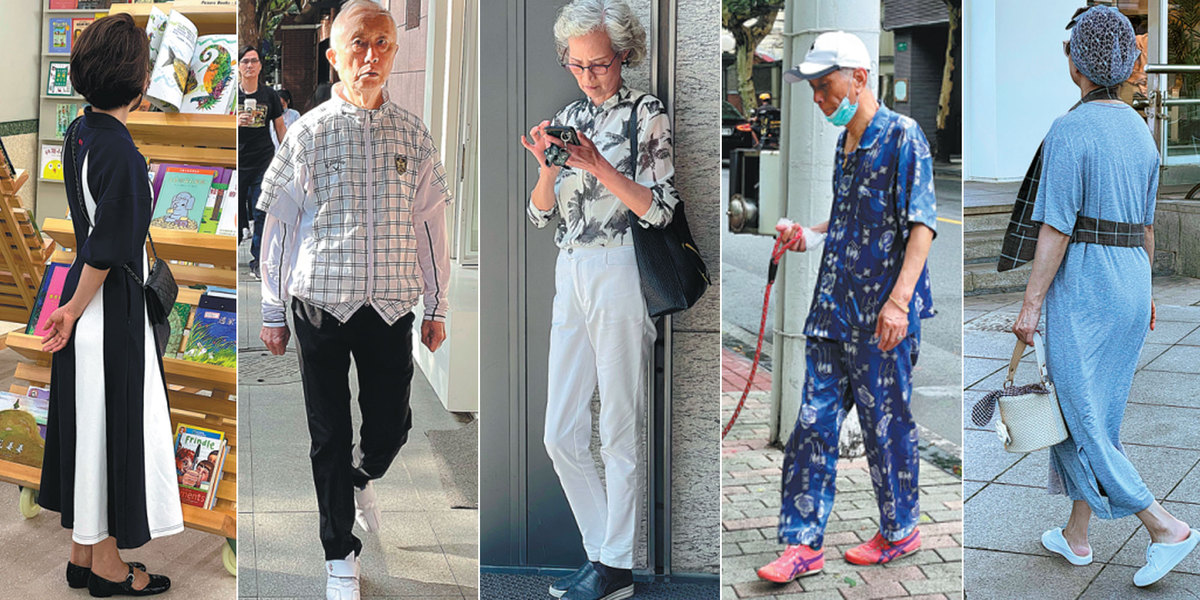 A young photographer is changing the way we view older people. Li Hongyang reports.
On the face of it, fashionable lifestyles have little to do with China's senior population. According to the stereotype, they are simply those people who dress in flowery clothing and dance together in squares, or they are the ones rushing to be the first to buy vegetables at low prices.
However, Shanghai's seniors are allowing Qin Xiao to discover a world far from the stereotypical image.
In snaps taken by the 33-year-old freelancer photographer, the stylish seniors show their sharp attitude toward life and their understanding of fashion. They are not professional models or well-known figures, just average people.
Qin posts photos he has taken on the street to his account on Sina Weibo, China's Twitter-like platform. He has about 55,000 followers.
"I love retro, and I also love doing something different and choosing a road that fewer people travel. It is common to see young people dressed nicely, but it is special to see that approach among seniors," he said.
Under Qin's lens, some seniors are dressed casually, but stylishly, while others are exquisitely attired.
In a July photo, an old man wears blue silk pajamas patterned with white roses to walk his dog. He pairs his outfit with red-and-blue sneakers, a white baseball cap and a red dog leash.
Comments posted below the snap read: "How is he able to look so stylish in pajamas?"; "I also have a blouse with roses. I am going to find it and put it on"; "I am going to dress like this when I am old"; and "Fashion has nothing to do with age. They are just boys and girls with wrinkles."
In a photo that garnered 45,000 likes, a senior woman pairs white jeans with a white blouse dotted with black leaves. Her short white coiffed hair echoes her pearl earrings and her black tote bag corresponds with her black leather shoes. She wears a pair of black-framed glasses to read messages on her phone.
Comments included: "I am not afraid to grow old any more"; "She must have been leading an elegant life since she was young"; and "I will start to focus on seniors' outfits for inspiration."
Qin explained his idea of snapping seniors' clothing choices, saying that he once saw an elderly man in the street wearing an old-fashioned, stylish jacket of a fabric and style that are no longer available.
"I felt an urge to record him at my first glimpse of the outfit," he said.
Most Popular