Biden to visit 3 memorial sites on 9/11
Share - WeChat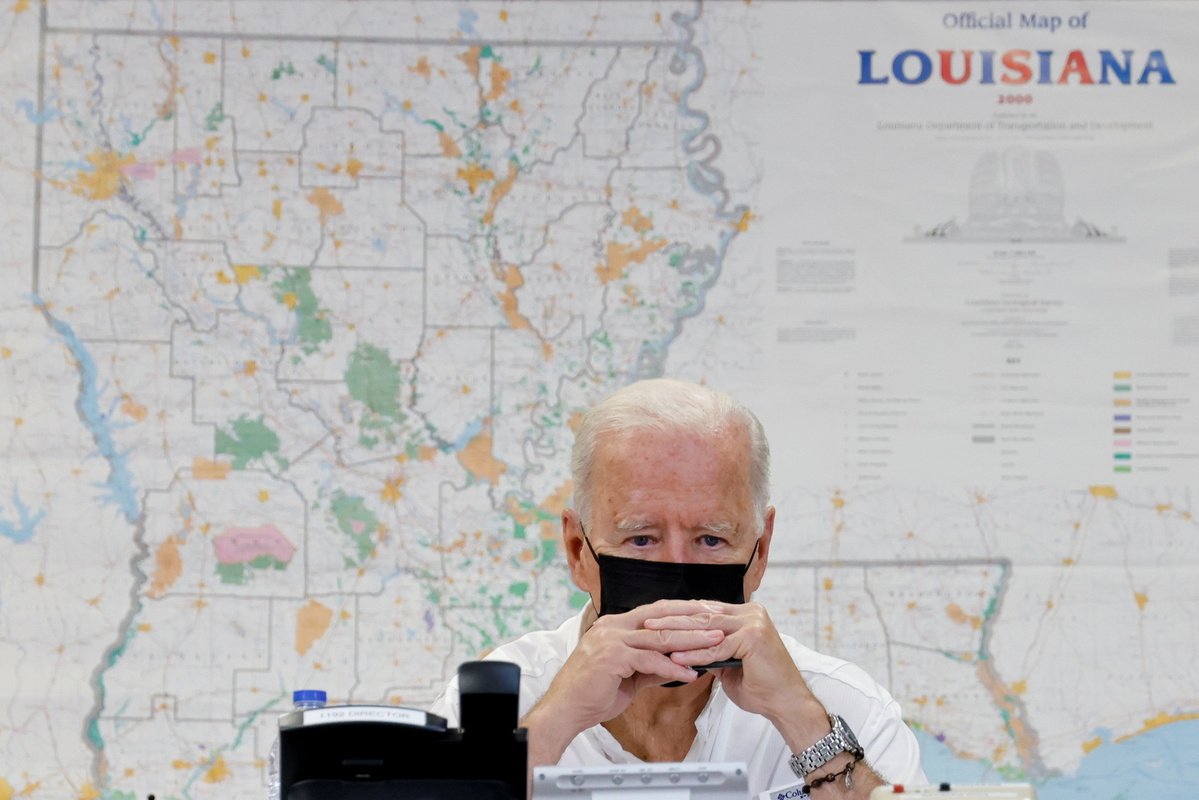 WASHINGTON-US President Joe Biden will visit all three 9/11 memorial sites to commemorate the 20th anniversary of the Sept 11 attacks and pay his respects to the nearly 3,000 people killed that day, the White House said.
On Saturday, Biden will visit ground zero in New York, where two airliners destroyed the World Trade Center and killed 2,753 people. This will be followed by visits to the Pentagon in Arlington, Virginia, where a third airliner crashed, and then to Shanksville, Pennsylvania, where passengers forced down a fourth aircraft believed to have been headed to the Capitol or White House.
Vice-President Kamala Harris will travel to Shanksville for a separate event before joining Biden at the Pentagon.
Biden's itinerary is similar to the one former president Barack Obama followed in 2011 on the 10th anniversary of the attacks. Obama's visit to New York coincided with the opening of a memorial at the site where the World Trade Center towers once stood.
On Friday, Biden ordered the Department of Justice to review documents from the Federal Bureau of Investigation's probe into the attacks for declassification and release.
The order came at a moment in a yearslong tussle between the government and the families over what classified information about the run-up to the attacks could be made public.
That conflict was on display last month when many relatives, survivors and first responders came out against Biden's participation in 9/11 memorial events if the documents remained classified.
Declassification review
Biden said on Friday that he was making good on a campaign commitment by ordering the declassification review and pledged that his administration "will continue to engage respectfully with members of this community".
"The significant events in question occurred two decades ago or longer, and they concern a tragic moment that continues to resonate in American history and in the lives of so many Americans," the executive order said.
"It is therefore critical to ensure that the United States Government maximizes transparency, relying on classification only when narrowly tailored and necessary."
The order directs the Justice Department and other executive branch agencies to begin a declassification review, and requires that declassified documents be released over the next six months.
Brett Eagleson, whose father Bruce was among the World Trade Center victims, is an advocate for other victims' relatives.
Eagleson said the families would be closely watching the process to make sure that the Justice Department follows through and acts "in good faith".
Agencies via Xinhua