Ida turns basements into death traps
Share - WeChat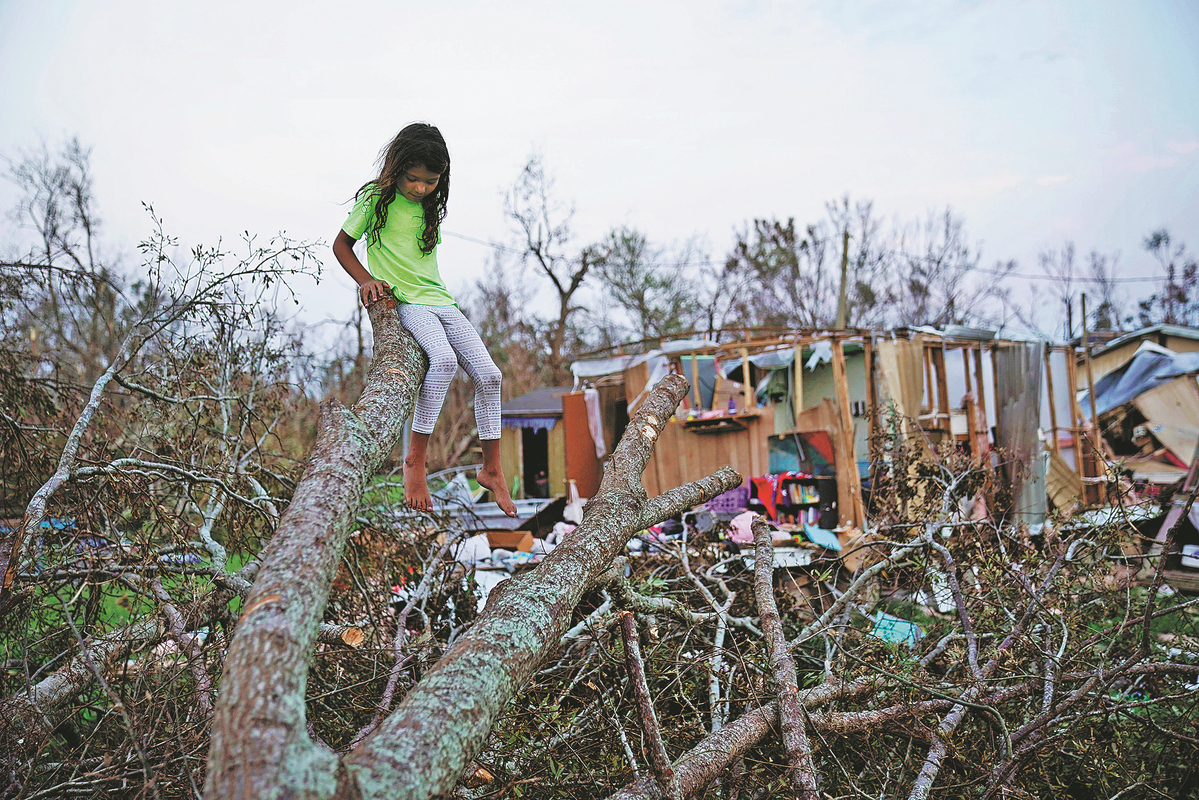 At least 13 residents of New York were killed by the remnants of Hurricane Ida that hit the US Northeast with record rainfall last week, authorities said, and 11 of them had one thing in common: They were trapped in flooded basement apartments in the boroughs of Queens and Brooklyn.
At least 60 people have died from the storm that caused catastrophic flooding in New York, New Jersey, Pennsylvania and Connecticut on Wednesday, officials said. Many of the victims drowned in cars or were swept away by floodwaters. New Jersey had more deaths than any other state, at least 25, with eight people dying trapped in cars, a state official said.
In New York, 11 people died as their basement apartments in Queens and Brooklyn became flooded with stormwater. Of the six apartments where people drowned, five were illegal basement dwellings, officials said.
Both boroughs have thousands of basement apartments that are subterranean dwellings carved out illegally from larger homes. They lack the building code required of legal apartments: ceilings at least 2.3 meters high, a certain number of windows, ways to get out in case of an emergency and proper drainage.
Despite not meeting the city's building code, the illegal basement apartments house immigrants, especially from Southeast Asia, because it is what they can afford.
Illegal conversions
There are so many illegal basement apartments in Queens that eight areas of the borough are consistently among the top 10 places in the city with the most complaints for illegal house conversions.
On the day after the flooding, housing advocates and some elected officials called on the city to accelerate stalled efforts to make unauthorized basement apartments legal with required safety standards and periodic inspections.
The President of Queens Borough, Donovan Richards, who grew up in basement apartments, said the city needs to "definitely look" at legalization more seriously.
"It's a Catch-22 because we always want to put safety first, but a lot of individuals would have no other option at this moment," Richards said.
"Basements provide a lifeline for many of these communities and for homeowners who need help subsidizing the mortgage."
The confirmed storm-related death toll in Louisiana rose to 12 on Saturday, Governor Bel Edwards said. He warned those numbers could increase because so many people are relying on power from generators, which were blamed for four carbon monoxide deaths among the 12 deaths, he said.
More than 718,500 customers in Louisiana are still without power, down from the 1.1 million people that Hurricane Ida's devastation initially left in the dark, Edwards said.
US President Joe Biden will visit New Jersey and New York on Tuesday, the White House said.
Agencies contributed to this story.