CPC sets path to common prosperity
Share - WeChat Agenda may usher in tax reforms, greater public spending, experts say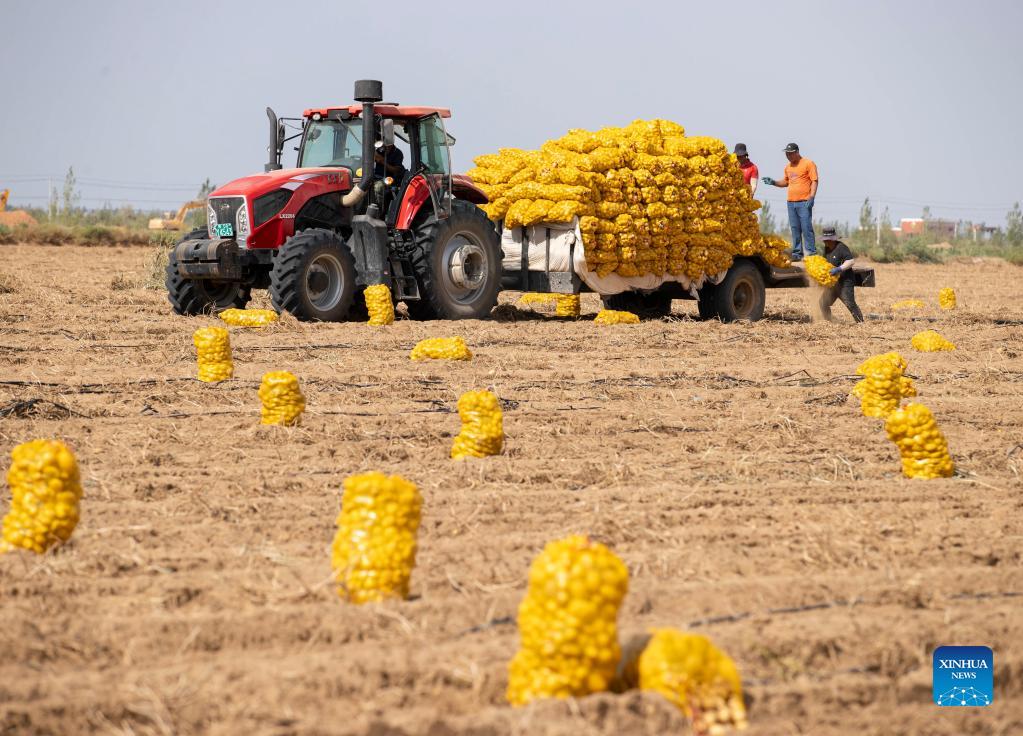 China's top leadership has set in motion an agenda for the nation to attain common prosperity, a move analysts said could usher in broader reform in the nation's tax system, heavier fiscal spending on public well-being and further expansion of middle-income groups.
More tangible progress toward common prosperity is one of the nation's key long-term targets through 2035, when China is expected to achieve basic modernization. Ensuring common prosperity for everyone is also a crucial goal of the world's second-largest economy as it endeavors to build a modern socialist country by the middle of this century-one of China's two centenary goals.
On Aug 17, a meeting of the Central Committee for Financial and Economic Affairs, which was chaired by President Xi Jinping, outlined steps to promote common prosperity through high-quality growth, calling for a phased approach to reach the target.
Xi, who is also general secretary of the Communist Party of China Central Committee, underscored that common prosperity is an essential requirement for socialism and a key characteristic of the Chinese style of modernization.
Ma Guangyuan, an economist, said the meeting would go down in history, as it formally placed common prosperity on the agenda.
He noted that important gateways to common prosperity include the adjustment of overly high incomes through channels such as taxes, more help for low-income groups through the provision of stronger public benefits and the expansion of the middle-income group.
"Even though China is the world's second-largest economy, its per capita GDP has just reached the global average. So the task of making the pie bigger remains daunting. Only with the pie becoming bigger, and with proper distribution, can we attain true common prosperity," Ma said.
Han Wenxiu, executive vice-minister of the Office of the Central Committee for Financial and Economic Affairs, said at a news briefing in late August that China will continue to make the wealth pie bigger and ensure its proper distribution in working toward common prosperity.
He explained that common prosperity, which is not the equivalent of robbing the rich to pay the poor-allows for the existence of income gaps. The fundamental aim is to encourage wealth creation through hard work and innovation.
"We should avoid falling into the trap of welfarism, and we will not encourage those trying to get something for nothing or provide for lazybones," he said, adding that it is important to give full weight to the difficulty and complexity of work in this regard.