Tai chi world heritage goes to the stars
Share - WeChat "First wrap your fists, then take the starting position, and turn around...". On Wednesday, CCTV took the classroom to space in broadcasting its TV program "First Class for New Semester".
The three astronauts from the Tiangong space station - Nie Haisheng, Liu Boming and Tang Hongbo - gave on-the-spot instructions, teaching children how to do tai chi from space. The lesson aimed not only to inspire children to explore the secrets of the universe, but also to help cultivate determination and persistence when overcoming difficulties.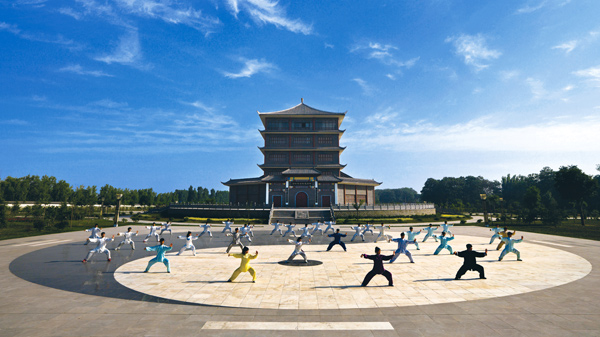 Tai chi, originating from Chenjiagou in Central China's Henan province, is over 300 years old and performed by over 400 million people in more than 150 countries. In 2020, tai chi was added to the UNESCO list of intangible cultural heritage.
Now, with the help of these astronauts, the centuries-old martial art, considered a scientific way to stay fit, has truly spanned time and space.
Most Popular