Edinburgh International Festival celebrates return of live performance to Edinburgh
Share - WeChat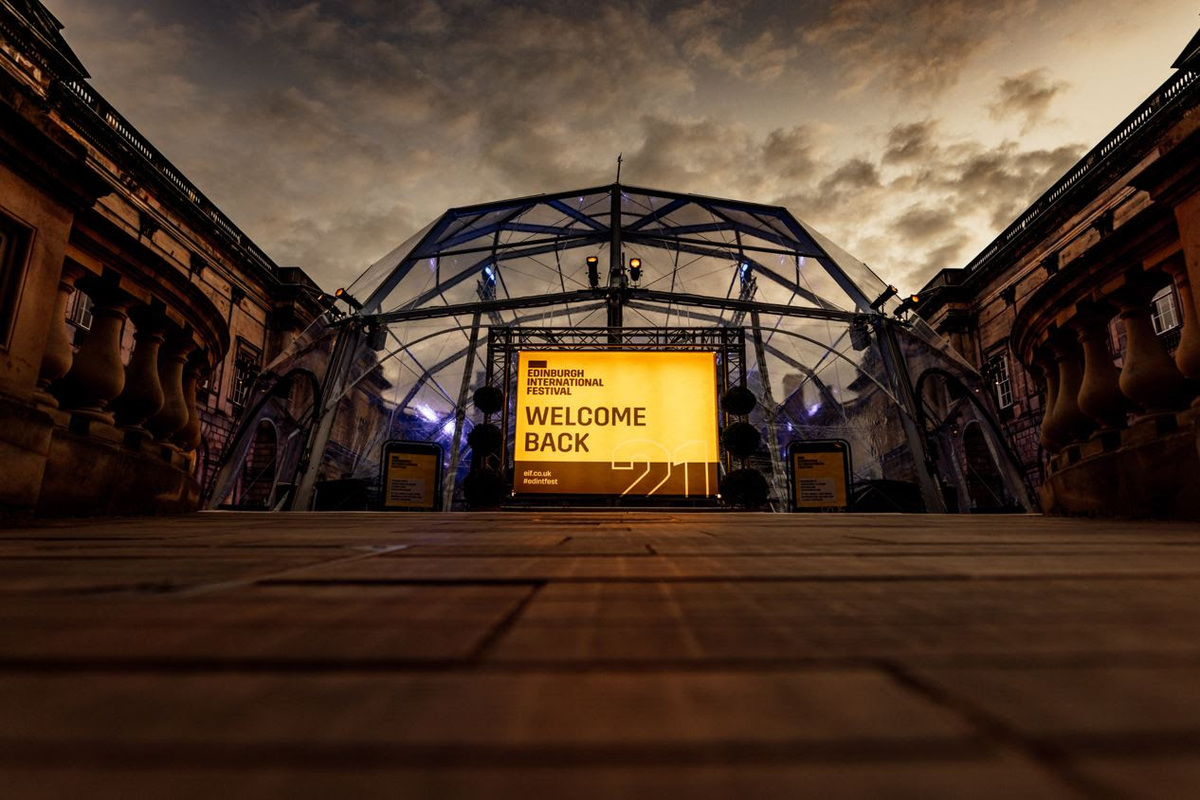 The 2021 Edinburgh International Festival has drawn to a close following 170 live performances in bespoke outdoor venues and iconic theatres across the city. This return to live performance marked a significant turning point for Scotland's cultural sector by providing a platform for artists to return to festival stages after an absence of almost two years.
The world's leading performing arts festival welcomed 988 artists of 25 nationalities throughout August, bringing internationally renowned conductors and soloists to Edinburgh and celebrating the artistic riches of Scotland and the UK.
With a program spanning classical and contemporary music, theatre, opera, dance and spoken word, the majority of the International Festival was staged in three temporary outdoor pavilions designed especially for live performance and with a focus on audience safety. Situated at Edinburgh Park, Edinburgh Academy Junior School and the University of Edinburgh's Old College Quad, the outdoor venues ensured the safety of up to 3,376 audience members per day, with measures including shorter performances with no intervals, two-metre physical distancing, regular cleaning and contactless ticketing.
Over 51,200 tickets to live performances were sold during the three-week festival, with over 350,000 viewers joining online from 50 countries, including Australia, Canada, Germany, Japan and the USA.
The International Festival worked with 3,096 children, young people and community members on projects throughout August. The Festival Favours initiative, which sees 30 organised groups granted an artistic experience from an artist or creative individual, continues into September. Festival Favours gifted so far have included a movement workshop for Oxgangs Walking Group from Curious Seed; a performance from Shona the Musical Choir for dementia choir Forget Me Notes; and a creative writing workshop for Health All Around in Saughton Park from Wana Udobang.
Fergus Linehan, festival director at Edinburgh International Festival said: "The success of the 2021 International Festival can be measured in the joy of audiences attending live performance once again, artists returning to the stage and giving exceptional performances in unfamiliar settings, the seamless experience of our outdoor venues, our beloved theatres opening their doors once more and the engagement of communities right across the city from Moredun to South Gyle. We even enjoyed good weather that added to the collective delight and good humour that seemed to pervade every performance.
"We are grateful to our audiences who cheered us on throughout the past 18 months and returned to our venues in healthy numbers, and also to those who joined us digitally from around the world. … The return to live performance was carefully planned with the Scottish Government, City of Edinburgh Council and EventScotland through the Gateway process and with the support of our donors, stakeholders, audience members and of course our Trustees," Linehan said.