J&J: Booster shot prompts an antibody surge
Share - WeChat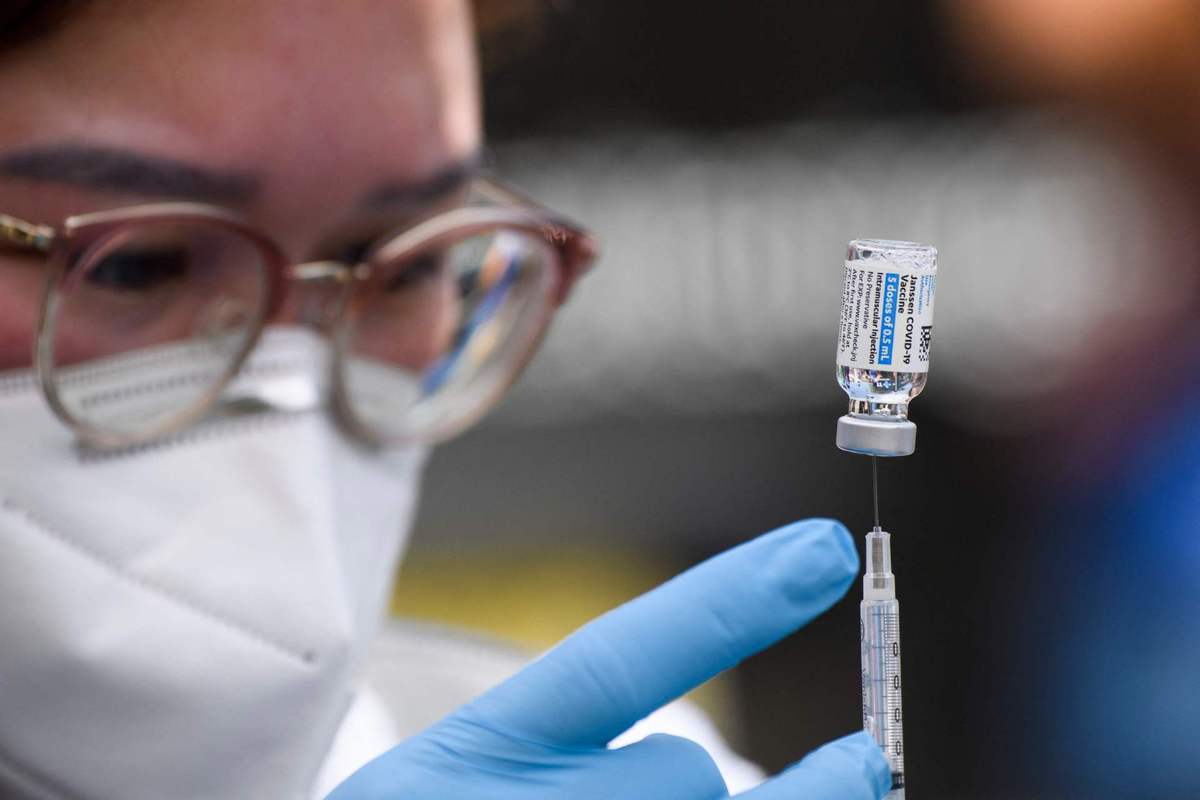 Johnson and Johnson said Wednesday that studies show a booster dose of its vaccine produced a ninefold increase in antibodies against the coronavirus compared with the vaccine on its own.
The data comes from two Phase 2 studies conducted in the US and Europe, the company said in a statement. About 2,000 people in the studies got booster doses six months after their first doses of J&J's vaccine.
The company said it was working with federal officials, including the Food and Drug Administration (FDA) and Centers for Disease Control and Prevention (CDC), on next steps to boost the effects of the vaccine and ready a possible booster shot.
The findings come as the US is firming up plans to offer a third dose for those who received the Pfizer and Moderna vaccines.
Those plans have so far focused on shots of Moderna and Pfizer, largely because federal regulators said they were waiting for the results of J&J's booster study. The company is now positioning itself to join in the federal booster plan. Roughly 14 million people in the US have received the J&J shot, according to the CDC.
Meanwhile, the FDA administration's full regulatory approval of Pfizer's COVID-19 vaccine on Monday is doing what it had been expected to do: cause a rollout of vaccination mandates.
Vaccine mandates are proliferating across the US, from Wall Street to cities and college campuses, pushing aside a hesitancy about insisting on vaccinations until the FDA approval.
That FDA approval sparked the Pentagon into acting. On Wednesday it ordered military troops to get the COVID-19 vaccine immediately, according to a memo from Defense Secretary Lloyd Austin, The Associated Press reported Wednesday. Pentagon spokesperson John Kirby said that "on the active duty force, 68 percent is fully vaccinated, and we estimate just over 76 percent have at least one dose".
In a memo to employees Tuesday, Wall Street firm Goldman Sachs said that any employee in the United States who isn't fully vaccinated by Sept 7 must work from home. It will also require fully vaccinated employees to undergo weekly coronavirus testing.
The bank, which employs roughly 20,000 in the US, was also instituting a mask requirement for all common areas starting Wednesday. Vaccinations are available at many of the company's on-site health centers, Goldman said, and employees get a half-day of paid time off for each dose.
Deloitte, the professional services firm, said it would require proof of vaccination for staff accessing its US facilities from Oct 11, which it noted was "seven weeks after full FDA approval of a major vaccine".
The new push for vaccine mandates hasn't been limited to financial companies.
Delta Airlines CEO Ed Bastian wrote to employees Wednesday: "With this week's announcement that the FDA has granted full approval for the Pfizer vaccine, the time for you to get vaccinated is now."
He said the airline would introduce weekly testing requirements and a monthly health insurance surcharge of $200 for employees who don't take the vaccine. He said the surcharge will address "the financial risk the decision to not vaccinate is creating for our company".
CVS Health, which owns a health insurer and namesake pharmacy, said its pharmacists have until Nov 30 to be fully vaccinated, while others who interact with patients, and all corporate staff, have until Oct 31.
The Service Trades Council Union, which represents Disney World "cast members", also said that it had reached a deal that all employees should show proof of vaccination by Oct 22.
Disney Cruise Line said Tuesday that it was requiring passengers over 12 years old to be fully vaccinated for sailings to the Bahamas.
Ohio State University said Tuesday that the FDA approval had prompted it to require that all students, faculty and staff have at least a first dose of a COVID vaccine by Oct 15. Currently, 73 percent of the university's community meets that requirement.
Johns Hopkins University data on Wednesday showed 135,245 new COVID cases in the US on Tuesday and 1,045 deaths.
On Tuesday evening, a press release from New York Governor Kathy Hochul's new administration acknowledged almost 12,000 more deaths in the state from the virus than had been counted publicly her predecessor, Andrew Cuomo, who left office on Monday. The governor's office included the Center for Disease Control and Prevention's tally of 55,395 COVID deaths in the state. Cuomo's government favored a lower figure that counted only COVID deaths at hospitals, nursing homes and adult-care facilities.
Ai Heiping in New York contributed to this story.