China, Pakistan committed to eliminating regional terrorism
Share - WeChat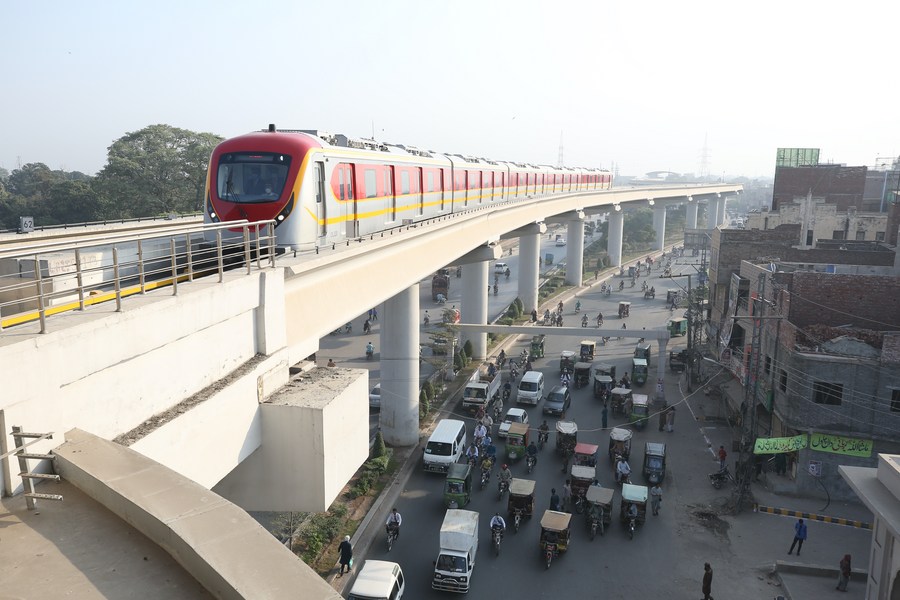 Recently, there have been a number of attacks on Chinese nationals in Pakistan, which is a matter of grave concern for Pakistan as well as for China.
While China is rising rapidly and emerging as a global power, the enemies of China have increased and became hyper-active to contain China and resist the rise of China, including through terrorism.
For Pakistan, it is even more concerning to see attacks targeting one of the nation's longtime friends. China-Pakistan relations have long stood as a role model and often been cited as exemplary in international affairs. According to an independent Pew survey, Pakistanis are the people who love China the most, after the Chinese themselves.
These enemies consider Pakistan a convenient place to harm Chinese, and consequently have increased their attacks against China in Pakistan. Recent incidences include a terrorist attack on the stock exchange, one on the hydropwer project in Dasu, and one targeting Chinese workers in Gwadar.
Pakistan has raised two divisions of highly professional army units to protect the China-Pakistan Economic Corridor, and the nation been providing excellent security to Chinese nationals and their assets in Pakistan. There have been times when Pakistani security officials sacrificed their lives to protect Chinese brothers.
China has recognized Pakistan's efforts to provide such a high level of security to Chinese nationals in Pakistan. Wang Wenbin, the Chinese Foreign Ministry's spokesperson, during his regular press briefing on Aug 23 in Beijing said:
"Terrorism is the common enemy of mankind. China firmly opposes any force using terrorism to seek geopolitical interests." He further reaffirmed that China would continue to work with Pakistan to deal with the threat of terrorism and protect the safety of the Chinese people and personnel in Pakistan. Expressing shock and condemning the attack on a vehicle carrying Chinese nationals in Gwadar, he offered condolences over the killing of Pakistani personnel in the attack and conveyed sympathy to the bereaved families and injured.
Since the launch of CPEC, our common rival India has created problems. India has allocated a huge budget to its notorious intelligence agency to sabotage CPEC and spoil China-Pakistan relations. The Indian media is heavily engaged in spreading fake news and fabricating stories to sabotage CPEC.
Unfortunately, India is exploiting unrest in Afghanistan to launch terrorist attacks from Afghan soil.
Pakistan's investigations concluded that most of the terrorist attacks were planned by India and launched from Afghanistan. Pakistan has compiled concrete, irrefutable evidence and submitted the dossiers to the UN and international community already. The criminal silence and inaction to stop India's cross-border terrorism represent serious sins.
Pakistan has taken more strict measures to ensure the safety of Chinese nationals and their assets in Pakistan. Meanwhile, China has enhanced collaboration with Pakistani security institutions to work together to overcome terrorism. Chinese and Pakistani security institutions are in close contact for dealing with such threats in the future.
On the other hand, the Afghan debacle for America and India is a positive sign in ending the use of Afghan soil to attack a third country. The Taliban, after recapturing Kabul, has announced that they believe in peace and wanted good relations with all neighbors and regional countries. They also have announced that they will ensure that Afghan soil will be not used against any third country.
China and Pakistan are committed to pushing ahead with CPEC and accelerating CPEC projects to make it a success story and role model for the rest of the world. China-Pakistan relations are time-tested, unshakable and above all doubt. Both governments and people are confident, collectively, that we may achieve our CPEC dreams in advance.
China-Pakistan cooperation will only be strengthened with efforts from both sides.
Zamir Ahmed Awan is a senior fellow with the Center for China and Globalization (CCG) and a Sinologist at the National University of Sciences and Technology in Pakistan.
The opinions expressed here are those of the writer and do not necessarily represent the views of China Daily and China Daily website.
If you have a specific expertise, or would like to share your thought about our stories, then send us your writings at opinion@chinadaily.com.cn, and comment@chinadaily.com.cn.

Most Viewed in 24 Hours
China Views