Shanghai sets school education quality targets
Share - WeChat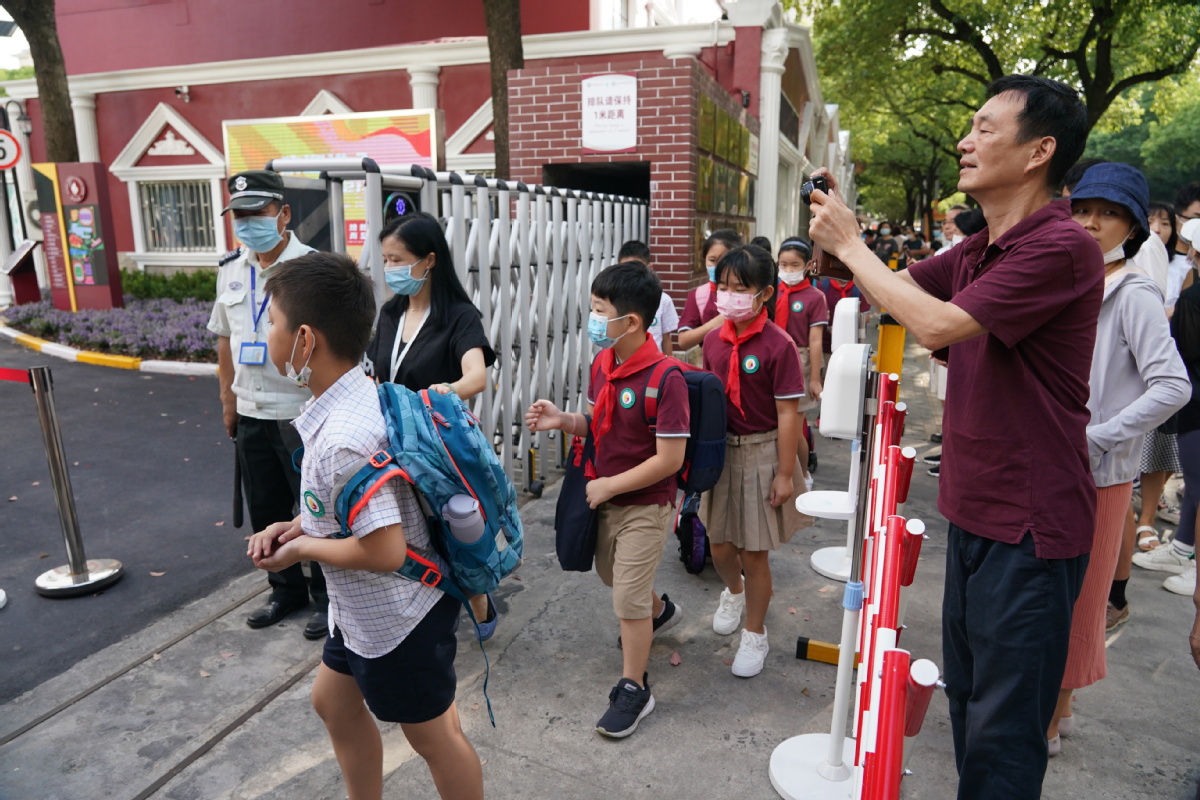 Shanghai set targets to significantly improve school education quality at primary and junior middle schools while thoroughly standardizing out-of-school education training by 2023, according to a document released on Tuesday.
The document, which came in line with the country's policy of reducing burdens from school assignments and out-of-school classes for primary and junior middle school students, was published in July. It aims to strengthen the role of schools and regulates out-of-school education institutions.
The Shanghai document said schools need to elevate the quality of school assignment design and control the total amount of homework.
It said primary schools shall not assign homework to first- and second-graders. The average duration of third- to fifth-graders and junior middle school students spending on homework every day should not exceed 60 minutes and 90 minutes, respectively.
"The content of exams shouldn't exceed what has been taught," the document reads.
It also specified that after-class service lasting no less than two hours shall realize full coverage at all such schools within one year.
The document also made clear that online training for preschool children aged between 3 and 6 is prohibited. Offline training in school subjects, including foreign languages, also is banned for children in this age range.