Third-child policy introduced
Share - WeChat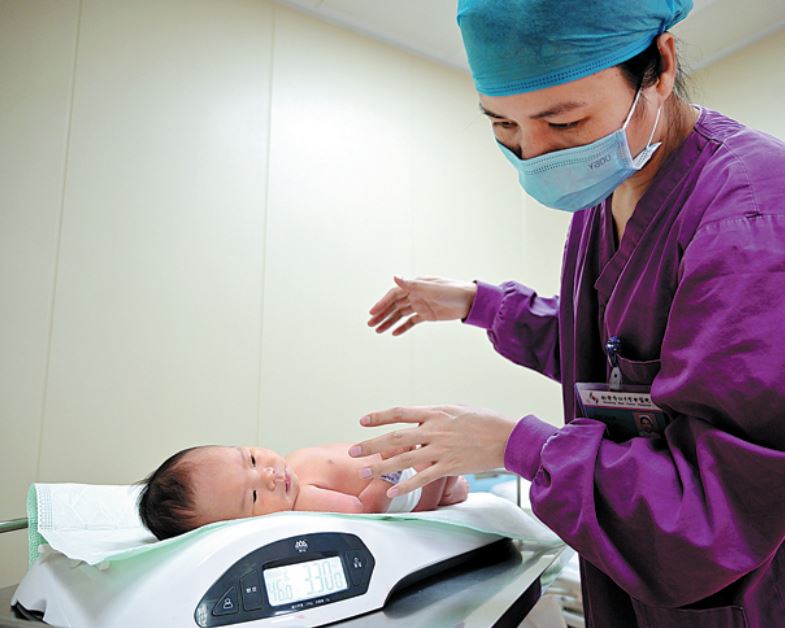 Fertility rate in 2020 dropped to 1.3 per woman as graying population intensifies
A law amendment that allows couples in China to have three children was passed by the top legislature on Friday and takes effect immediately.
Wide-ranging supportive measures aimed at encouraging births, such as lowering education costs, boosting nursery care services and protecting women's workplace rights also received legal backing in the revised Population and Family Planning Law adopted by the Standing Committee of the National People's Congress.
These new stipulations were submitted to the top legislature for its first reading on Tuesday after the central authorities announced a decision on May 31 to permit all couples to have three children, up from two previously.
The policy shift addresses the challenges of a graying populace and declining fertility rates. According to the latest national census, the proportion of those aged 60 and above rose to 18.7 percent last year, while the fertility rate in 2020 dropped to 1.3 children per woman.
Zhang Guilong, an official from NPC Standing Committee's Legislative Affairs Commission, said on Friday that prompt revisions made to the law are aimed at ensuring new policies raised by the central leadership can be implemented as soon as possible, and progress can be made toward the goal of achieving balanced population development in the long run.
One of the core new revisions is to officially legalize the third-child policy in the Population and Family Planning Law, serving as an impetus to drive rollouts of supportive measures, and introducing legal protection for families planning to have a third child, he added.
The amended law also stipulates that social maintenance fees imposed on families who have more children than permitted, as well as other rules incompatible with the new third-child policy, will be canceled.
Governments will take comprehensive measures, covering the fields of finance, tax, insurance, education, housing and employment, in a bid to lower the costs of raising and educating children, it adds.
In particular, the revised law stipulates a push for establishing affordable, government-subsidized nursery care service systems, and setting up child care facilities in public spaces and workplaces.
Zhang said rising costs for raising children have gradually become a primary hindrance to people's fertility choices. New provisions have targeted major concerns of the public and guided all levels of governments to improve public services.
In an apparent response to concerns that the third-child policy will likely deepen gender discrimination against working women, the law states that a women's right to employment will be guaranteed and employment services will be provided for those whose job prospects are affected due to pregnancies.
The law also for the first time includes a provision addressing parental leave, making it clear that support will be given to regions exercising the practice.
It adds that medical facilities nationwide should launch awareness campaigns on promoting reproductive health and providing services in this respect.