Track laying for railway bridge to Russia ends in Heilongjiang
Share - WeChat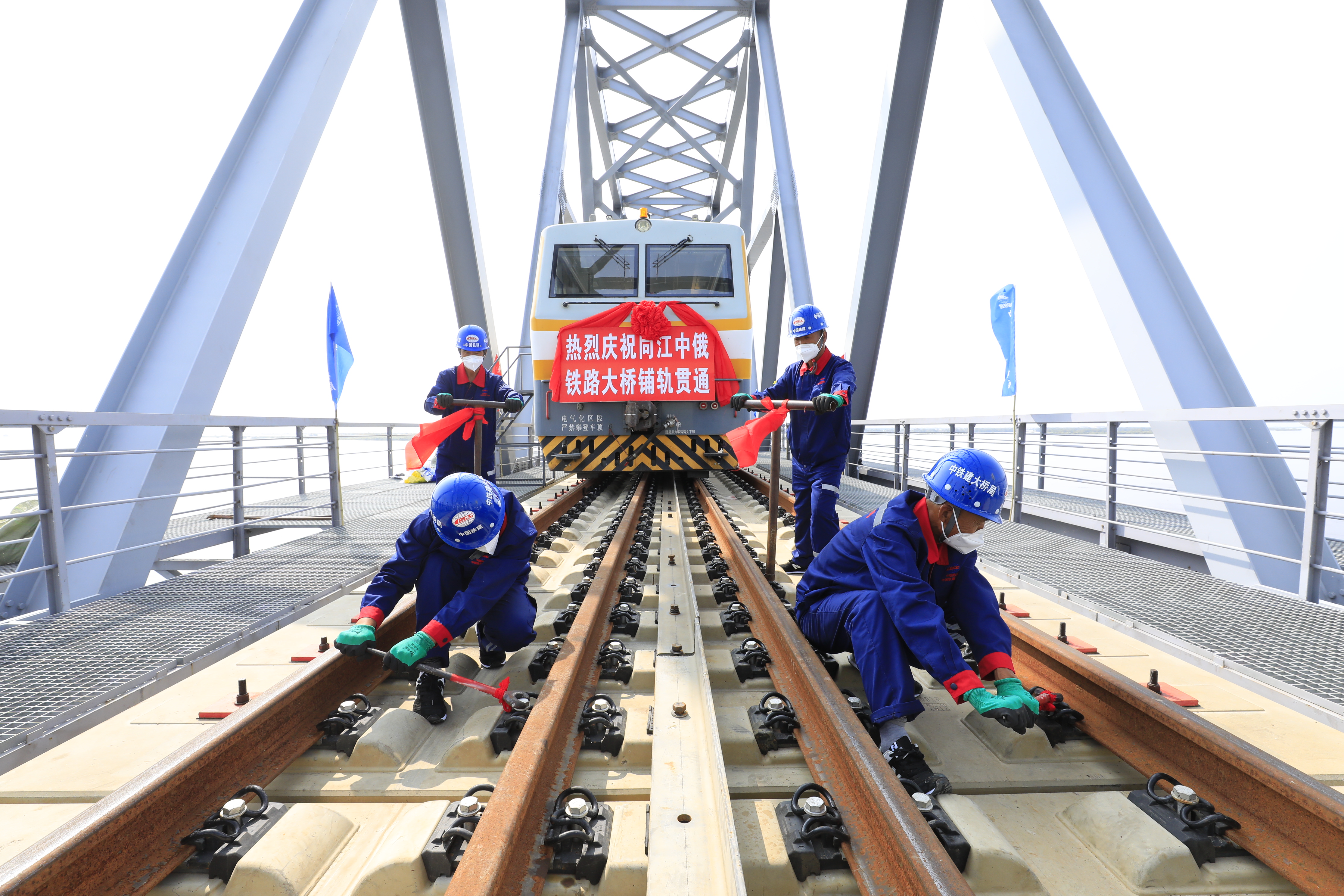 Different gauge standards became another challenge, with engineers from both countries choosing a design with two sets of rails, allowing Chinese standard-gauge (1,435 millimeter) and Russian broad-gauge (1,520 mm) trains to cross one at a time.
"During the construction, we experienced great temperature differences in different seasons and at different times of the day, which may cause the rail lines to expand or contract," engineer Wu Chao said. "To keep the gap between two rails within 5 mm, we set up a monitoring system to record the accurate position of each rail."
After the bridge opens, the distance by rail from Heilongjiang to Moscow via Tongjiang will be shortened by 809 kilometers and at least 10 hours will be saved for a one-way trip, China Railway Harbin Group said.
It will also help alleviate pressure on Manzhouli and Suifenhe, two major land ports on the China-Russia border, it said.