Teens flock to the field
Share - WeChat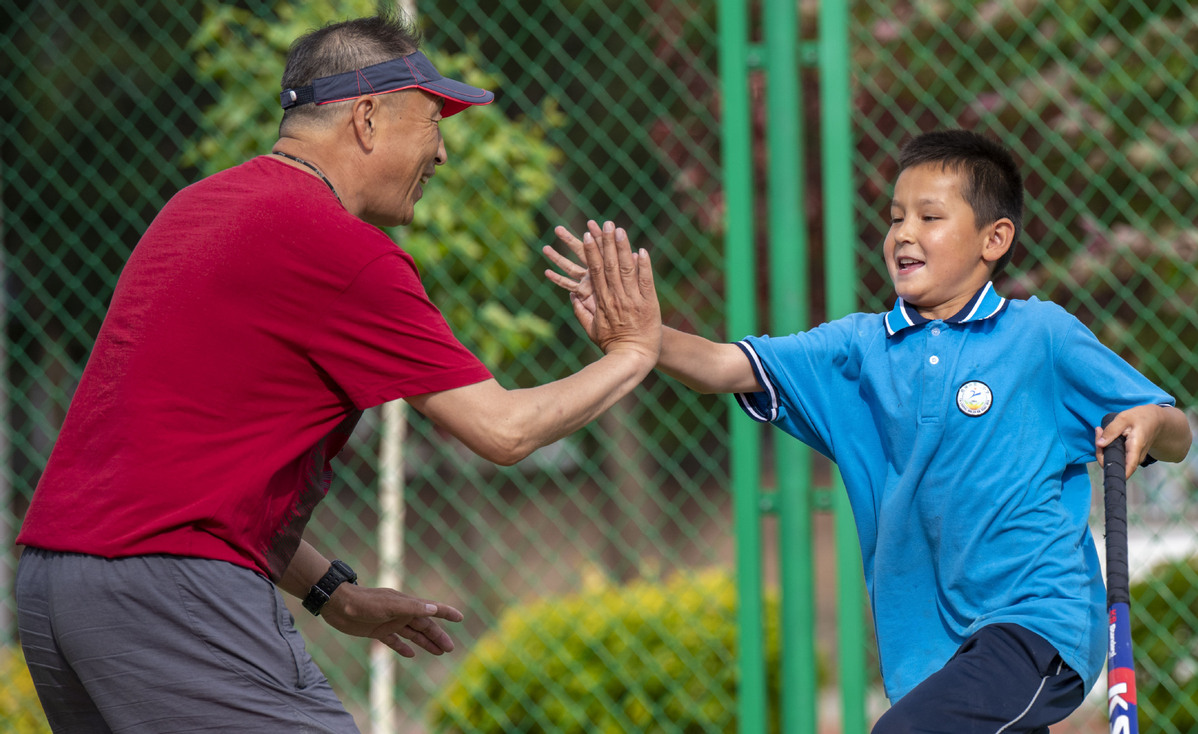 Former national team member teaches hockey to new generation
Du Baozhu has been promoting field hockey to teenagers in Tacheng prefecture, Xinjiang Uygur autonomous region, since 2014.
Born in the Daur Autonomous Banner of Morin Dawa, Inner Mongolia autonomous region-an area known for field hockey-the 57-year-old was a member of the country's national team in the 1980s.
In 2014, the Morin Dawa government sent Du to Tacheng to promote the sport and train local primary students.
"Back then, I got invitations to teach in a few developed areas," Du said.
"But with little opportunity to learn the sport, the children here needed me more."
By 2016, Du had helped organize the prefecture's first field hockey team and had become its coach.
So far, more than 20 students he coached have either joined professional teams or have enrolled at sports colleges and universities.
Currently, Du is training the team at the Tacheng No 2 Primary School to prepare for a national competition to be held later this month in Lanzhou, capital of Gansu province.