Sinopharm leads delivery of COVID vaccines via COVAX
Share - WeChat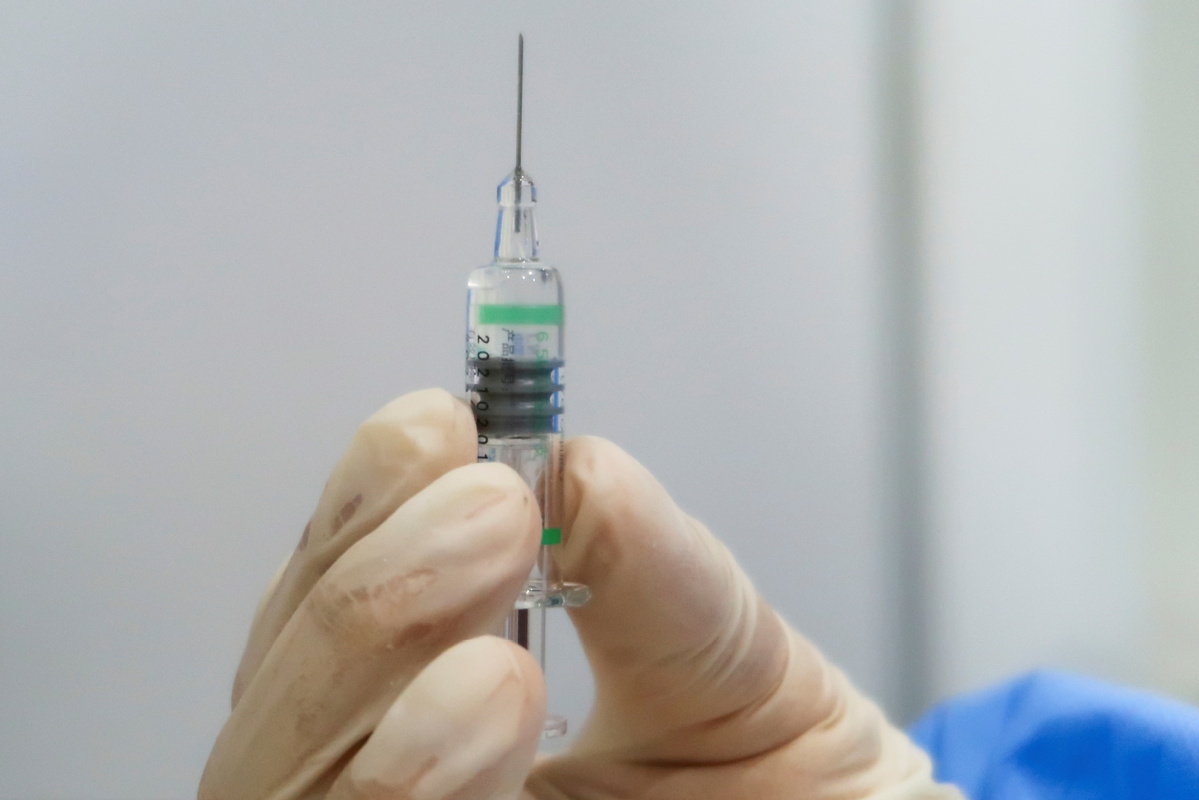 More than 2.6 million COVID-19 vaccine doses from Chinese company Sinopharm arrived in Pakistan and Bangladesh this week as part of international efforts to help developing countries tackle the pandemic.
A shipment of 1.7 million doses was sent from Beijing on Tuesday morning and arrived in Dhaka, capital of Bangladesh, in the evening, the company said.
More than 976,000 doses of Sinopharm's two-shot vaccine arrived in Pakistan's capital Islamabad on Wednesday morning.
Yan Hualong, minister counselor of the Chinese embassy in Bangladesh, said in an online post that an additional 1.77 million Sinopharm doses under the COVAX program were transported from Beijing on Wednesday and would arrive in Dhaka via Doha, Qatar's capital city.
Sinopharm has pledged to supply 170 million COVID-19 doses by the first half of next year to COVAX, an international initiative that distributes vaccines to low- and middle-income countries.
The United Nations Children's Fund, one of the co-leaders of the COVAX program, said on Wednesday that another 5.1 million Sinopharm doses were scheduled to arrive Bangladesh in the next four days to boost the national vaccination drive.
Yan added that China and Bangladesh will soon start coproduction of the vaccine. Building joint production facilities overseas to manufacture China-developed vaccines has become an increasingly popular approach to boosting local vaccine supplies.
Mushtaq Hussain, an adviser to Bangladesh's Institute of Epidemiology, Disease Control and Research, said during an interview with Xinhua News Agency that Chinese vaccines had come at a critical moment for his country and will greatly help the rollout of the nationwide immunization campaign.
One local vaccination chief told Xinhua that Chinese vaccines have proved effective against the Delta variant. Bangladesh is coping with a surge of new cases fueled by the highly contagious strain.
Another Chinese drugmaker, Sinovac Biotech, plans to provide 380 million doses of its COVID-19 vaccine to COVAX by June 2022. The first shipment will arrive in Algeria this month.