Diving darling Quan wins nation's heart
Share - WeChat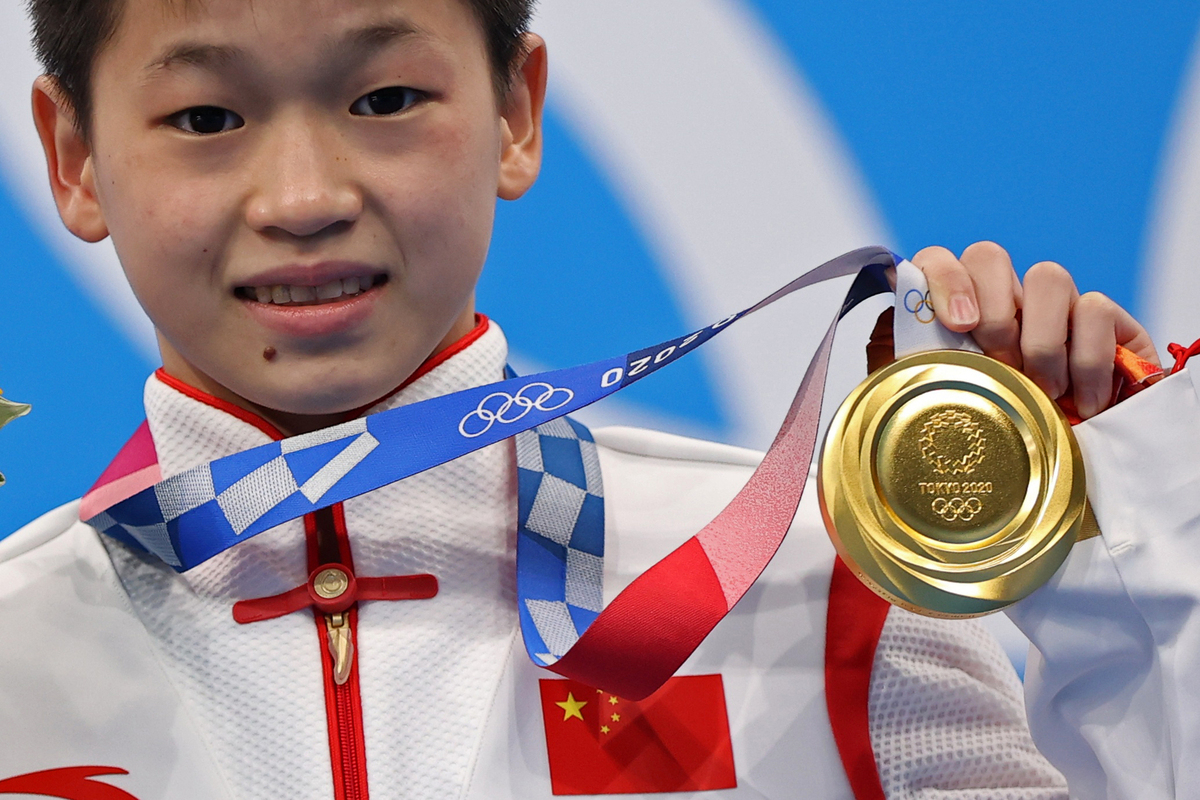 Teenage Olympic champ captures public's imagination with unassuming nature and humble family background
Quan Hongchan has dived and charmed her way straight into the nation's heart.
After winning gold with three perfect scores in the women's 10-meter platform final on Thursday, the 14-year-old's endearing interviews and moving revelations about her upbringing have captured the public's imagination perhaps like no other Chinese athlete at the Games.
True to her innocent and unassuming nature, she admitted that speaking in front of the cameras makes her even more nervous than leaping off the platform at the Olympics.
"I just want to eat a lot of delicious food, like spicy gluten strips," said Quan after winning gold. "I'm clumsy, and I'm not good at academic study. I just know how to dive.
"And what's my secret in diving? I don't know. Some people say my splash into the water is even smaller than the splash they make when they throw a dumpling into a pot. I don't know and I never compare it."
Quan, who hails from a family of modest means, was barely known before the Tokyo Olympics. Now she suddenly finds herself a huge star on social media.
By Sunday afternoon, her Weibo account had amassed over half a million followers. The teenager was the subject of around 30 trending topics, ranging from her diving performances to her childhood experiences.