Post-2000s Chinese athletes shine at Olympics
Share - WeChat Editor's note: Post-2000s Chinese athletes have become a hot topic at the Tokyo Olympics. They all fight hard to win gold medals to realize their dreams from very young age. From the youngest diving winner Quan Hongchan to the first gold medalist Yang Qian, their career has just started, making people look forward to the next Games in Paris in three years.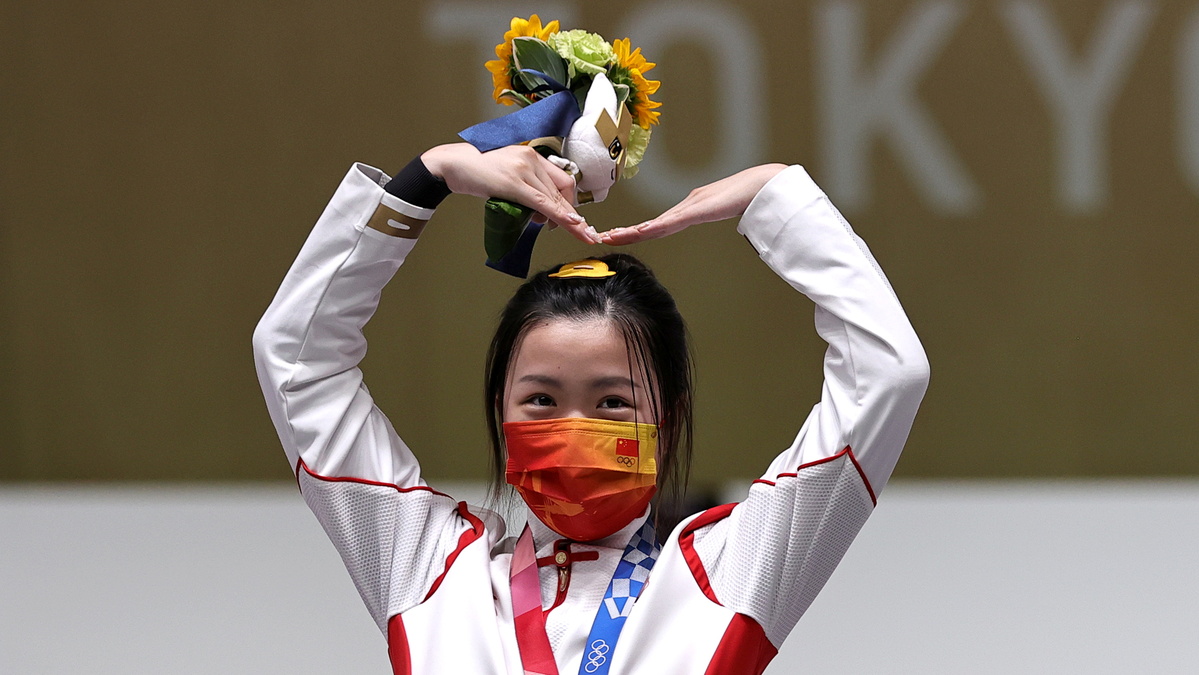 Yang Qian, born in 2000, won the first gold medal of the Tokyo Olympics on July 24 in the women's 10-meter air rifle.
Yang won her second gold of the Games, along with Yang Haoran in the 10m air rifle mixed team event on July 27.
Yang has become one of the most famous celebrities in China not only because she has won the first gold of the Tokyo Olympics, but also for her appearance. The duck and carrot-shaped hairpins she wore during the competitions have become a hot commodity on ecommerce platforms.
"I am very happy. It is special to win an event like this," Yang Qian said, adding that "I thank my country for helping me and giving me all the support."