Rural tourism brings rosy life for Ningxia farmers
Share - WeChat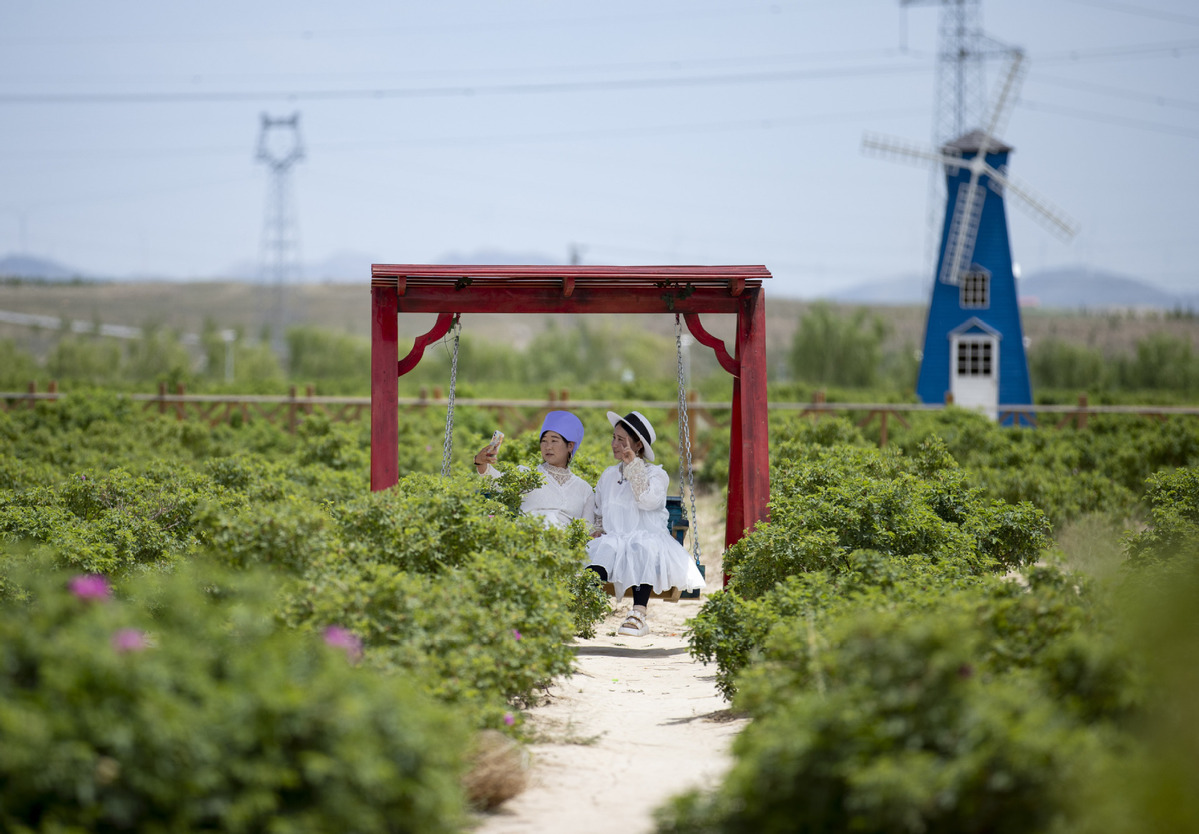 A 50-hectare rose plantation featuring many varieties of the flower has become the latest tourist sensation on the loess plateau in Northwest China's Ningxia Hui autonomous region.
From a bird's eye view, the plantation, where roses in different colors are in full bloom, seems radically out of place in an area characterized by endless highlands of yellow earth.
The rose garden is part of an eco-tourism park in Ningxia's Tongxin county, covering more than 650 hectares. The park's owner, Ma Xiaofeng, a local businessman, said it received over 200,000 visitors within a month of its official launch in May this year.
Tourists dressed in stylish clothes like taking selfies with the roses and windmills, and children enjoy watching exotic animals in the park such as ostriches and camels, Ma Xiaofeng said.
"The visitors are mostly residents from the county seat of Tongxin and farmers from nearby villages in Xihaigu," he added.
Xihaigu is an area in Ningxia that covers Tongxin and several other counties and districts. It used to be one of China's most impoverished places due to drought and fragile ecology. Local farmers, plagued by grinding poverty for generations, struggled to make ends meet and barely had the time and money to take trips.