Xinjiang cotton growers buoyant as prices rise
Share - WeChat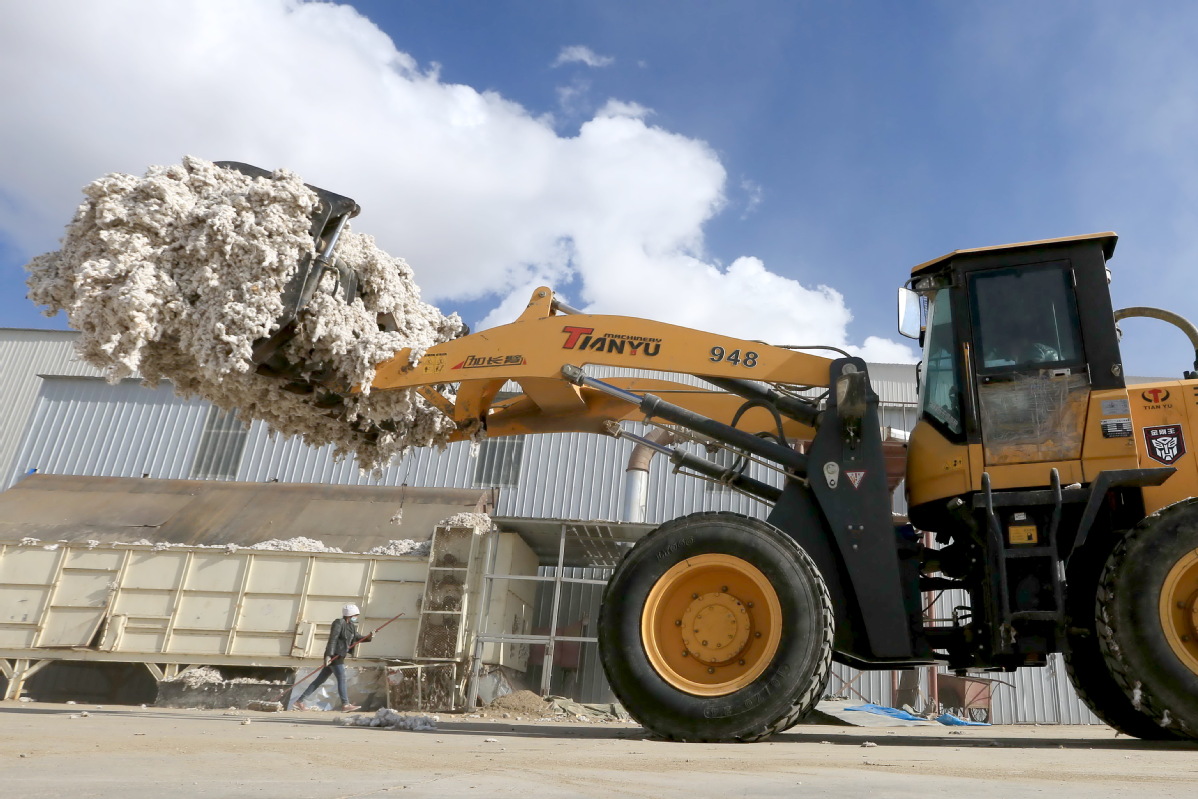 Companies targeted
In addition to banning imports of Xinjiang cotton products and producing reports related to the region, the US also targeted Xinjiang cotton and textile companies by putting them on its Entity List, which restricts companies' exports and trade.
Companies placed on the list are barred from trading with the US. For textile companies specializing in US orders, this means losing high-profile clients and laying off employees over groundless accusations.
Some companies, including the Esquel Group, which is based in Hong Kong and is one of the world's biggest shirt-makers, have been forced to take legal action to defend their rights and seek compensation.
The company's branch in Changji city, Xinjiang, was added to the US Entity List in July last year after being accused of using forced labor, which the company denies.
On July 6, Esquel Group filed a motion for a preliminary injunction with the US District Court for the District of Columbia in its lawsuit against the US Department of Commerce. The motion sought to put an immediate end to the daily commercial and reputational harm to Esquel Group by removing Changji Esquel from the Entity List.
Esquel chairman and CEO Marjorie Yang said, "The use of forced labor or coercive practices is completely contrary to our founding principles and the business we have operated for more than 40 years."
The group said in a statement that Changji Esquel was added to the Entity List without notice and with no supporting evidence, causing incalculable reputational and economic harm.
Despite continued outreach and the sharing of numerous business documents with the Department of Commerce's End-User Review Committee since September, the group had received no meaningful response or evidence from the US government that would support its inclusion on the Entity List, according to the statement.
On Tuesday, the End-User Review Committee, a US inter-agency body, voted to remove Changji Esquel from the Entity List under certain conditions, according to a joint motion filed in the US District Court for the District of Columbia. The group and the US government are in discussions over the conditions.
He Zhipeng, executive director of the Human Rights Center at Jilin University, said human rights are still often used as excuses and even weapons during global economic and political competition. The boycott of Xinjiang cotton and the imposition of sanctions on cotton and textile companies from the region were cited by He as perfect examples.
Ouyang, from the cooperative in Shaya, said rumors of alleged forced labor in Xinjiang could easily be dismissed if those who made them visited the region's cotton farms.
"People who have doubts are more than welcome to have full access to visit our cooperative and talk to the members freely. I will also answer all their questions without withholding any information. People should respect facts, rather than believing lies," Ouyang added.