Delta variant still controllable: Expert
Share - WeChat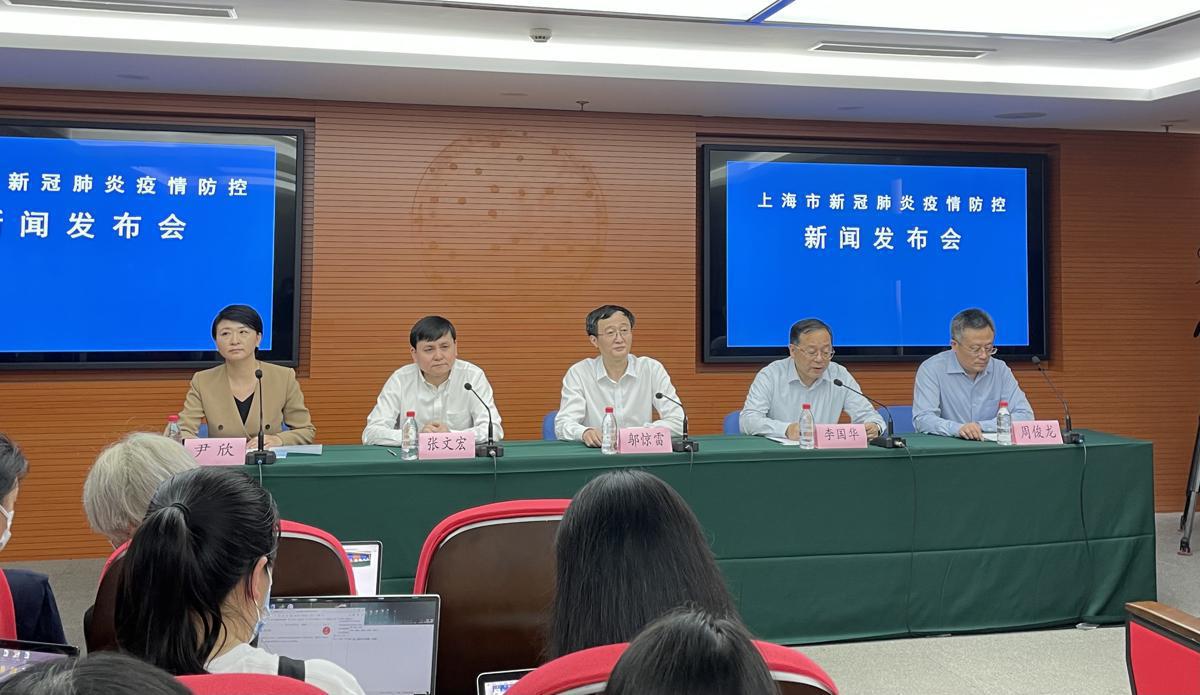 COVID-19's Delta variant is still controllable, leading expert Zhang Wenhong said, noting vaccines significantly reduce the number of severe cases and deaths.
The highly infectious Delta variant of the novel coronavirus is still controllable, so far, in the world's continuous fight against the COVID-19 pandemic due to mass vaccination at home and abroad, a leading expert said on Wednesday.
"Domestic and foreign large-scale clinical research and real-world studies showed that COVID-19 vaccines are protective against the variant for significantly reducing the number of severe cases and deaths," Zhang Wenhong, leader of the Shanghai team of experts in the clinical treatment of COVID-19 cases, said at a municipal press briefing regarding pandemic prevention and control on Wednesday.
After about six months of zero local novel coronavirus infections in the city, a man who contracted the Delta variant of the virus became a confirmed local case in Shanghai on Tuesday. He was a driver working with cargo flights of a foreign airline company at Pudong International Airport.
"Although the number of new cases contracting the Delta variant is larger than those infected with the previous virus variants despite that the individuals having received vaccination, the World Health Organization, scientists, and governments of different countries still approve of the efficacy of the current COVID-19 vaccines," Zhang said.
The Shanghai Municipal Health Commission said that as of 2 pm on Wednesday, all the nucleic acid tests results of the tens of thousands of close contacts, secondary close contacts, and individuals related to the case returned negative.
"Such all-negative nucleic acid test results were unprecedented in the previous local infection waves in the city," said Zhang, who is also director of the Infectious Disease Department of Shanghai Huashan Hospital Affiliated with Fudan University.
"It proved that wide vaccination works to largely reduce the speed of the virus' spread," he said.
Wu Jinglei, director of the Shanghai Municipal Health Commission, said that 67 close contacts and 377 secondary close contacts of the case had been identified in Shanghai. They had been put under hotel quarantine. Also, more than 68,500 individuals related to the case had been screened.
Wu said the patient, who is receiving treatment at the city's designated hospital to treat COVID-19 cases, is in stable condition.
"On-site investigations showed that the case had high-risk behavior of untying his protective suit while working in a contaminated environment on July 22 and 23," said Wu Huanyu, deputy director of the Shanghai Center for Disease Prevention and Control.
The city authority said it will step up efforts in ensuring closed-loop management of the staff working in high-risk positions and further expand the COVID-19 vaccination drive.
Wu said Shanghai has an adequate vaccine reserve and residents can make vaccination reservations online or through calls.
Mei Linhan contributed to this story.