Shenzhen jabs kids from Hong Kong, Macao, Taiwan
Share - WeChat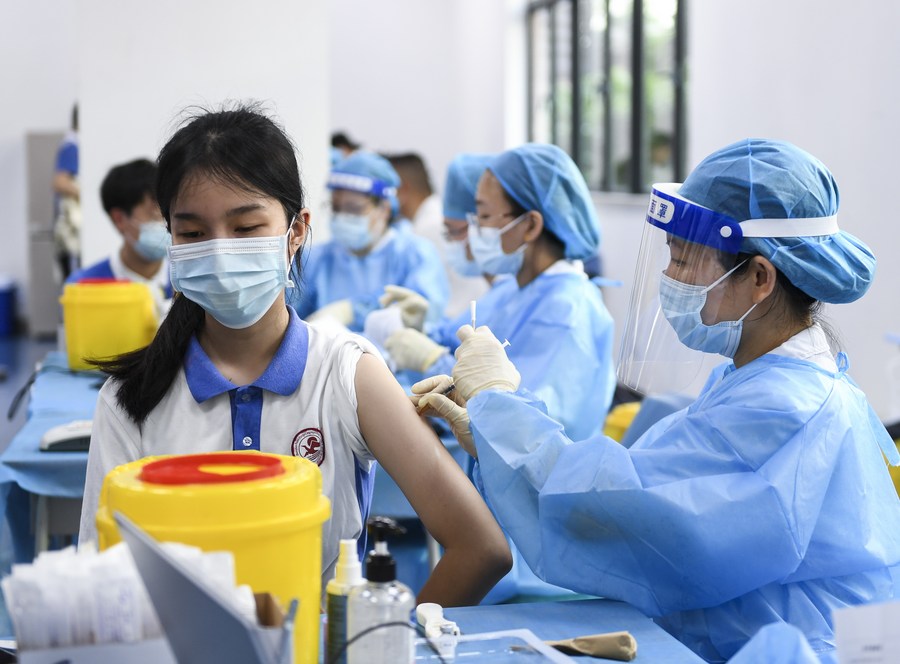 Teenagers from Hong Kong, Macao and Taiwan can get a domestically developed vaccination against the coronavirus free in Shenzhen, Guangdong province, the municipal health commission said on Tuesday.
Recently, Shenzhen launched the inoculations for minors aged 12 to 17.
Unlike vaccinations for adults, teens need to provide an informed consent form signed by their guardians, as well as names and identity card numbers of at least one parent. Guardians or school staff should accompany them.
There are 10 medical institutions in Shenzhen designated for administering vaccines to children from Hong Kong, Macao and Taiwan. A vaccination program for foreign teenagers in the city is set for launch in September.