Road in Xinjiang built with no hands
Share - WeChat The Xinjiang Uygur autonomous region has recently used unmanned road paving machinery, intelligent rollers and other advanced technology in the construction of a highway that will wind its way through a wide area of desert to connect Alay with Urumqi.
The highway that passes through Fuhai county of Wujiaqu in the Changji Hui autonomous prefecture to connect with Urumqi will be more than 342.5 kilometers long and allow speeds up to 120 kilometers per hour.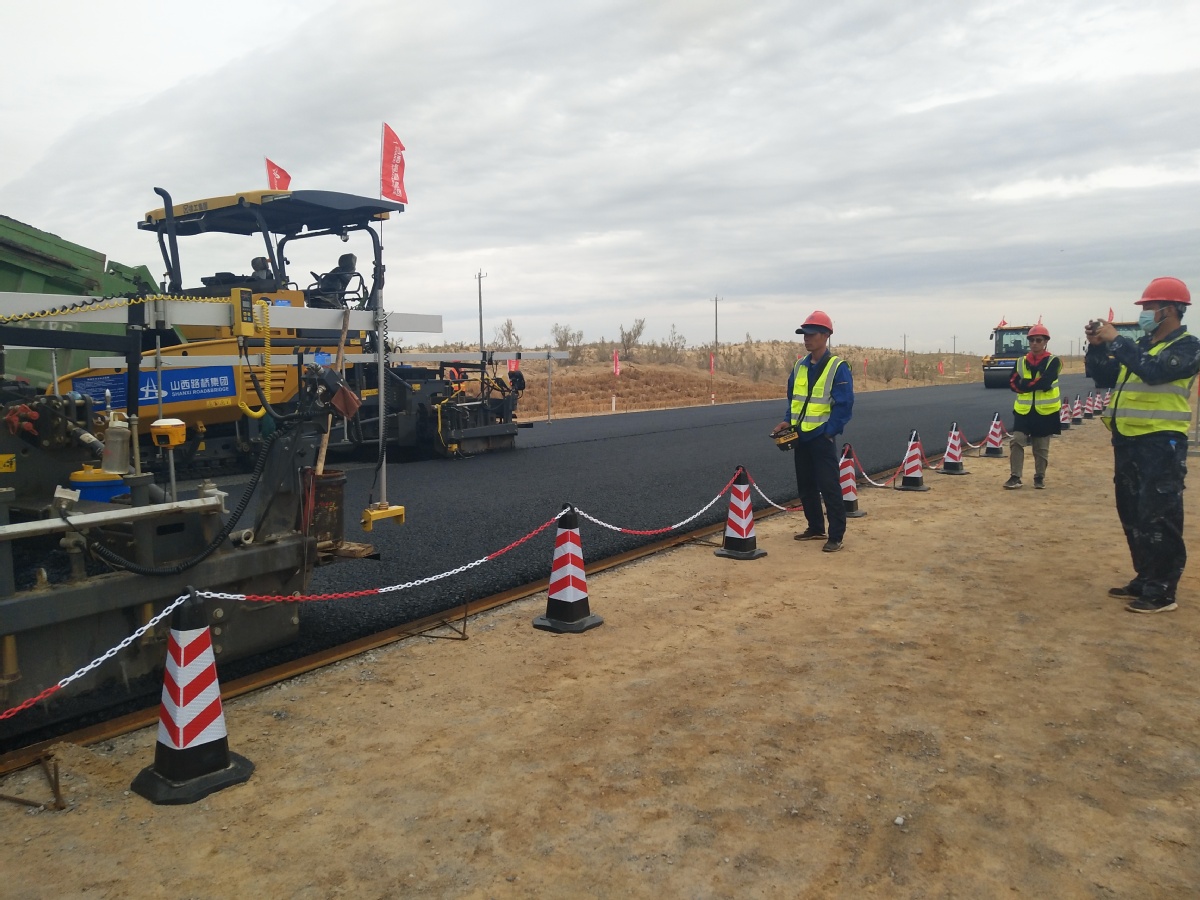 At the construction site, rumbling vehicles laid asphalt on the gray, sandy base in the heartland of the Gurbantunggut Desert, the country's second-largest.The unmanned operation of construction vehicles helps to guarantee speed and consistent quality under the harsh natural conditions in the unpopulated area.
Husanjan Ibrahim, quality and safety supervisor for Xinjiang Transportation Investment Co, said it's the first time the region has made use of unmanned machinery in highway construction.