Calls mount for the Biden administration to rescind the China Initiative
Share - WeChat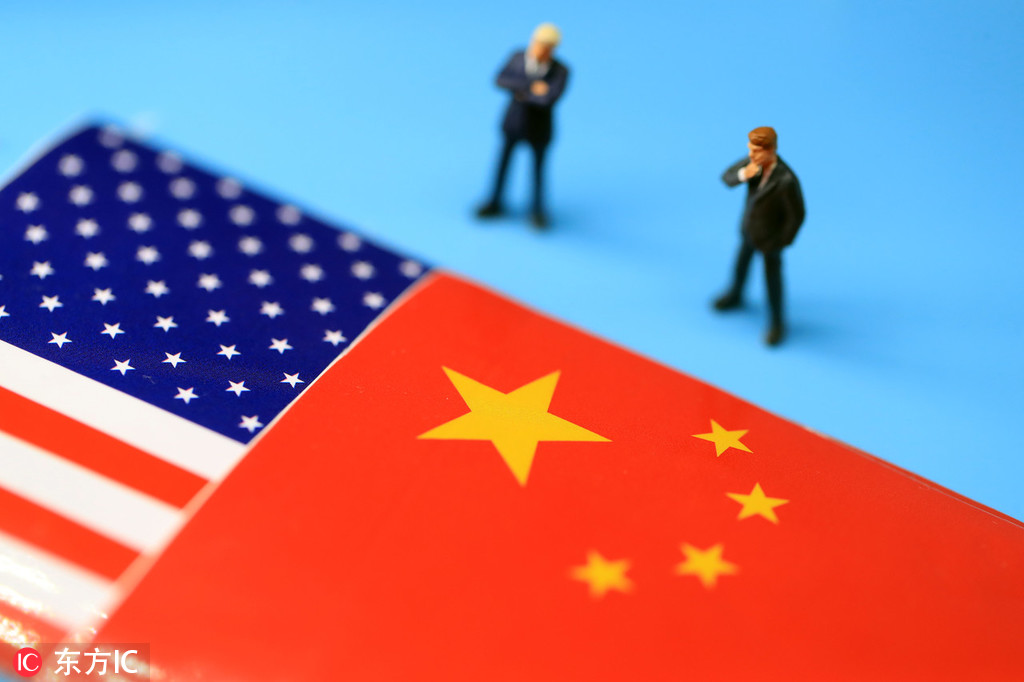 US Congress members, academics and rights advocates are urging the government of US President Joe Biden to rescind the China Initiative, one of the widely criticized programs launched by former president Donald Trump that remains in place.
The program was created nearly three years ago to counter alleged Chinese economic espionage. The FBI carried out thousands of investigations under the initiative but has not produced evidence of widespread intellectual property theft among researchers.
The trial of Chinese-born researcher Anming Hu, brought under the China Initiative, ended in June with a deadlocked jury. The Justice Department announced on Friday that it intended to retry the case against Hu, without giving a reason.
Margaret Lewis, a professor of law at Seton Hall University in New Jersey, wrote in an article published in Foreign Policy magazine on July 22, "Instead of continuing to pursue charges, the Justice Department should drop the case… it should also end the broader China Initiative, which would reduce scrutiny of researchers of Chinese descent and, in turn, boost the United States' economic competitiveness."
She described as "unprecedented" the naming of a large-scale Justice Department initiative after a specific country and also said it was "unusual", as it targets professors, scientists and students who do not fit the classic spy profile.
Calls for the Justice Department to end the China Initiative were renewed after federal prosecutors abruptly dropped charges last week against five Chinese researchers accused of concealing ties to the Chinese military on their visa applications.
According to The Wall Street Journal, the researchers, who were arrested last summer under the China Initiative, were: Juan Tang, a visiting cancer researcher at the University of California-Davis; Lei Guan, a visiting artificial intelligence researcher at the University of California, Los Angeles; Xin Wang, a biomedical researcher at the University of California, San Francisco; Song Chen, a visiting neurologist at Stanford University; and Kaikai Zhao, a graduate student in artificial intelligence at Indiana University.
Judy Chu, a Congress member from California, said in a statement that the administration's decision to drop the charges "is more evidence that these investigations are rooted in racial profiling, not national security".
FBI Director Christopher Wray, a top Trump administration official retained by Biden, said during a 2018 Senate hearing that Chinese students and scholars posed a national security threat that required "a whole-of-society response".
However, a study paper by Rory Truex, an assistant professor at Princeton University, shows that 20 months of FBI investigations in 2019 and last year as part of the China Initiative resulted in formal charges being brought at only 10 US universities or research institutions, with just three cases involving any evidence of espionage, theft or transfer of intellectual property.
"Given that there are about 107,000 Chinese citizens in science, technology, engineering and mathematics (STEM) at US universities at graduate level or above, current DOJ (Department of Justice) charges imply a criminality rate in this population of .0000934, less than 1/10,000," Truex wrote in the paper, which was updated in spring.
"Current solutions, which rely on mass visa restrictions and heightened monitoring of Chinese researchers, are counterproductive and will harm American science and national security in the long term," he continued.
The American Civil Liberties Union, or ACLU, and Asian Americans Advancing Justice requested the FBI to identify or release the records related to the China Initiative, but the agency declined the request. It stated that its Central Records System "is not arranged in a manner that allows for the retrieval of information" that the request identified.
The two groups appealed the FBI's decision on July 16. Charlie Hogle, a legal Fellow with the ACLU's National Security Project, said the FBI's claim is "implausible and unacceptable".
"The law requires the FBI to find and produce the requested records, which will shed light on this discriminatory campaign," he added.
The ACLU said in a statement that the China Initiative was accompanied by "xenophobic, anti-China rhetoric" from the Trump administration, and public statements by Wray about Chinese students and scholars had encouraged racial profiling and discrimination, including within the FBI.
Three members of the House Judiciary Committee, Ted Lieu, Mondaire Jones and Pramila Jayapal, have urged the Justice Department to investigate reports of alleged FBI misconduct in falsely accusing Chinese scientists of espionage.
During a roundtable discussion in June, Congress member Jamie Raskin warned of "a new American brain drain".
"The United States is a welcoming place, it is open to people of all backgrounds and to creative ideas, and to scientific research and inquiry. By targeting people who are ethnically Chinese, without evidence, we are hampering our ability to be that world leader and we are harming an entire community," Raskin said.